Indian Gadget Awards 2020 might have the biggest experts and well-known names in the technology media segment of the country, but all their collective wisdom and expertise can fall short. And it does that when you, dear readers and viewers, express your own opinion and judgement. At the end of the day, it's you who can best decide which device suits your requirements the best. This is the reason why we have two Users' Choice awards categories in India's largest tech awards, and here, we'll be revealing the names of the smartphone that ended up receiving the highest number of user votes, out of a total of over 50,000 entries, and won the title of the Most Popular Phone of 2020 (Users' Choice).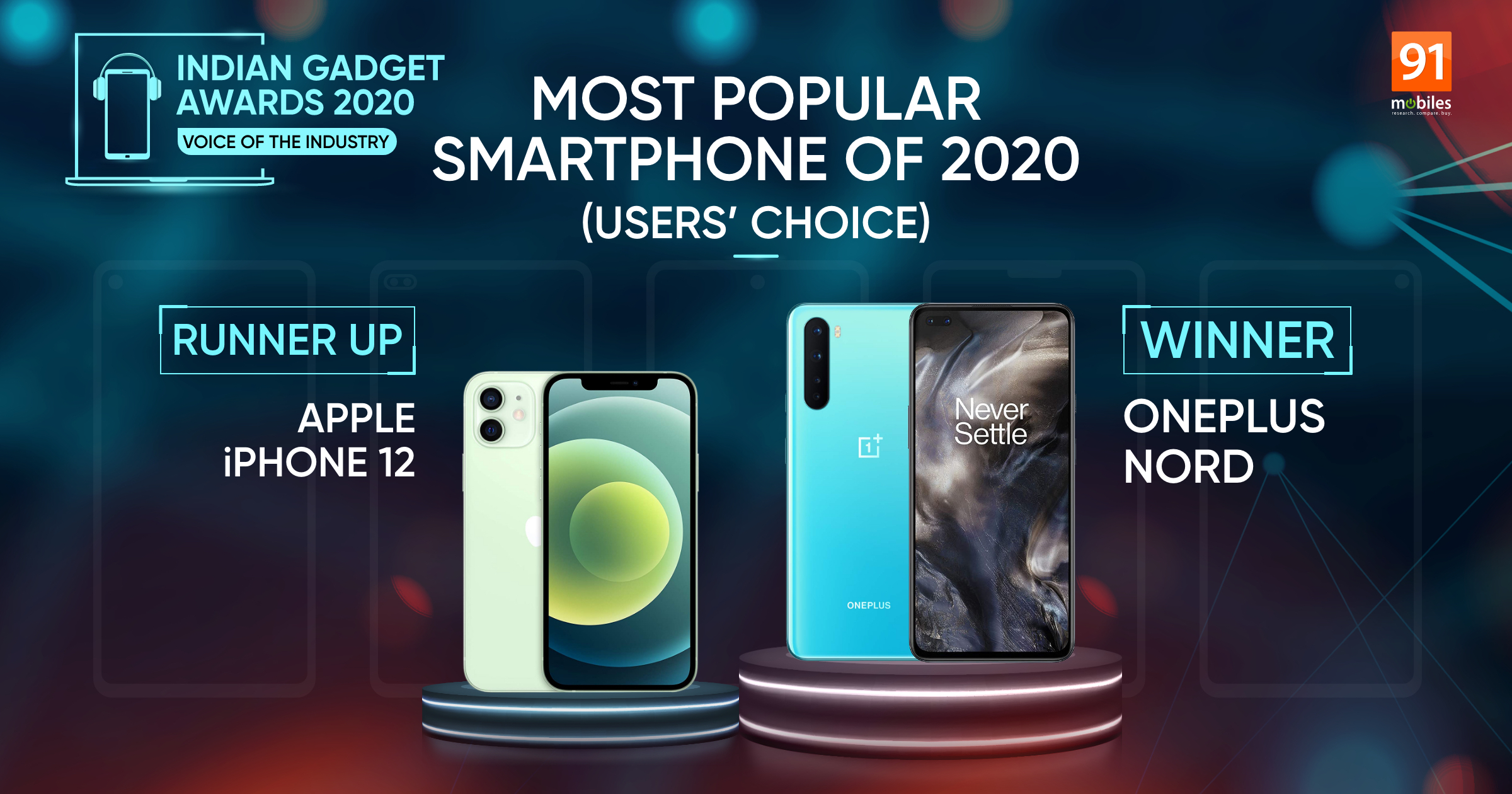 The winner of the Most Popular Phone of 2020 Users' Choice is: OnePlus Nord
The introduction of the Nord marks a turning point in brand OnePlus' strategy. The company has always been known for its flagships which bring high-end specs, but at reasonable prices. The Nord lands squarely in the mid-range segment, but disrupts it completely with its value proposition. No wonder then that it ended up getting all the love, and the maximum number of votes for this Users' Choice awards segment.
The runner-up of the Most Popular Phone of 2020 Users' Choice is: Apple iPhone 12
Apple might have released four new iPhones this time, but if there's one that ticks most boxes for practical, day-to-day usage, it's the iPhone 12. This smartphone balances all the goodness and signature features of an iPhone, without going overboard with size, features or even the price tag. This lovely balance, we're sure, helped it inch close to the top, and earned it the runner-up title for this award.
Here are the rest of the nominees for the Most Popular Phone of 2020:
For your reference, here is the full list of winners of Indian Gadget Awards 2020.