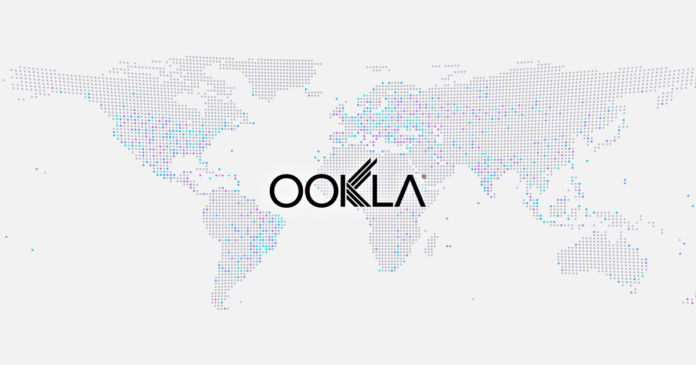 "While India remains nowhere close to the nations with highest download speeds, New Delhi has seen a staggering 16,908 percent increase in gigabit tests"
Ookla has released its annual data report on mobile data and broadband speeds based off its popular Speedtest platform. The US-based company has noted the clear and expected increase in download and upload speeds across the world, alongside increasing bandwidth and wider availability of fast connectivity standards across the globe. In India, these results hold quite true, and despite not featuring in the list of the top countries in terms of internet speed, progress in broadband and mobile internet speeds has been steady in the second most populous countries in the world.
According to the Ookla report, India's fixed broadband download speed now stands at a national average of 23Mbps. According to Ookla's data, this represents a 50.4 percent increase in speed over India's reported average speed in 2017. This made India the country with the most improvement in terms of broadband connectivity speeds among the five most populous countries in the world. With this, India has also reported a better average download speed on the fixed line than the 22.95Mbps and 14.89Mbps reported for Brazil and Indonesia, respectively. However, we are significantly far away from the global average download speed on fixed networks, which stands at 46.12Mbps after increasing by 26.4 percent over 2017.

In terms of average mobile download speeds, India has the slowest download speeds among the big five nations, recording an average of 9.11Mbps. Despite an increase of 15.2 percent over its average speed from last year, India is significantly behind the rest of the countries. On the other hand, in spite of a 5.8 percent decline over last year, China still has the fastest average mobile download speeds of 30.96Mbps. The US improved 22.3 percent to post average speeds of 28.5Mbps. Here, too, India's network speeds are significantly behind the global average as reported by Ookla, which has been pegged at 22.82Mbps — an increase of 15.2 percent over last year.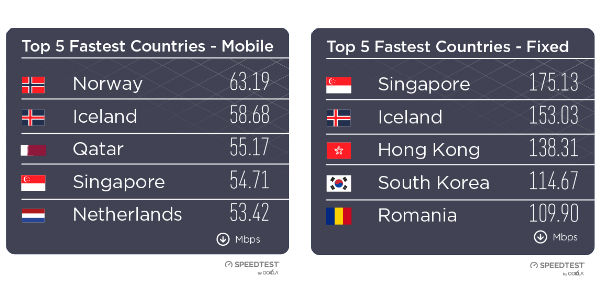 That said, India appears to be in line with gigabit network expansions happening globally. Accounting for tests done on Ookla's platform, New Delhi accounted a staggering increase of 16,908 percent in the number of gigabit networks that held tests this year — up from a measly 119 tests in 2017 to 20,239 in 2018. Chennai, too, has shown a significant upsurge, increasing from 763 gigabit tests in 2017 to 57,840 this year — a 7,481 percent increase.
While this does put India on the right track towards improvement of network and connectivity, there is still a lot of work left to do. The world leaders in terms of internet speed are Singapore and Norway, with Singapore reporting fixed line average download speed of 175.13Mbps, and Norway reporting average mobile download speeds of 63.19Mbps.