"Instagram's latest update rids users of the pain of blocking people from viewing their stories and creating multiple profiles"
If you use Instagram, you have probably lost count of the number of people you have blocked from viewing your stories on the photo-sharing app. After all, there are certain things which you want only a select group of people to see and it seems like Instagram has paid heed to this problem faced by a significant number of its users. The latest feature, called 'Close Friends', allows users to create a group of people with whom they'd like to share certain stories that they don't want the world to see.
All you have to do is open up your Stories camera, click a picture or record a video and tap on the green circle with a white star visible on the screen. Tapping on that will direct you to your 'Close Friends' list, where you can add people as per your choice. Instagram will automatically show you the people you've interacted with the most to add to your list, or you can add people by typing their name in the search bar. When you share your photo or video these 'Close Friends' will see a green ring around your story icon, implying that you've shared something with them personally.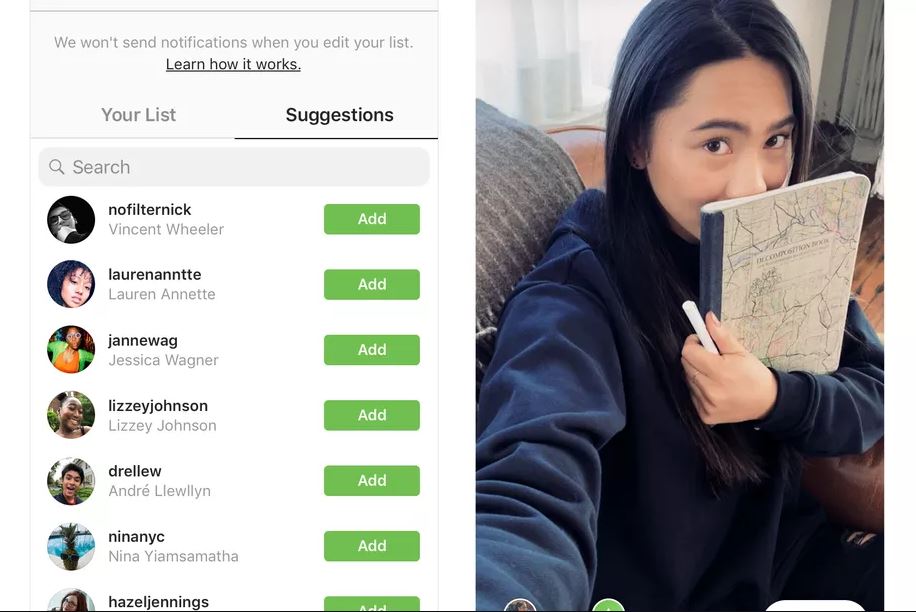 Your friends will not receive a notification when you share your stories with them, neither will they be notified when you add them to or remove them from your 'Close Friends' list. They can't request you to join the list either. Unlike how you personally send someone a picture or video taken on the Stories camera and it disappears once they've viewed it, the stories shared with your Close Friends list will be available for them to watch the whole day, like a normal story.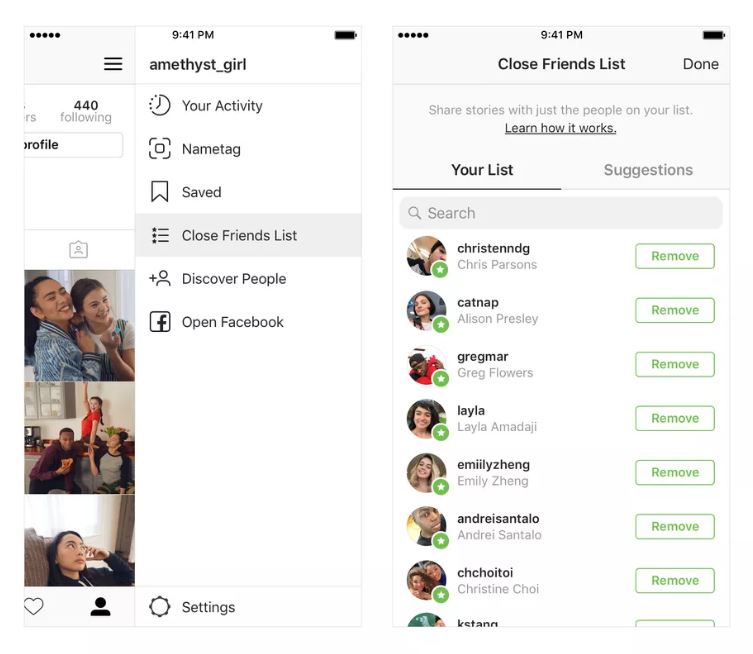 A lot of Instagram users have open accounts, so anyone on the app can view their stories freely, unless a certain user has been blocked from doing so. However, there isn't really much one can do to hide their stories from certain people when they have a huge number of followers. On the other hand, many users had created 'Finstagrams' or separate personal accounts where only people they wanted could see the content they shared. Instagram's latest update rids them of this amount of hard work, at least.