"Questions regarding anti-competitive practices will surface yet again for Instagram's owner Facebook if the feature ends up taking down TikTok."
Instagram has evolved a lot since its inception, from being a square photo and caption-only platform to now being a burgeoning social media that offers photo posting of various aspect ratios, extensive targeted advertisements for marketers, long and short videos for content creators, and the contentious 'Stories' feature that was pretty much blatantly copied from rival social media platform, Snapchat. Now, it seems like Instagram, and in turn, its parent company Facebook is going after yet another social media platform that the company has already identified as its rival, during its latest row of anti-trust hearings. This is being billed after Instagram debuted a new feature called Reels, which looks like a clone to TikTok's primary operation mode and is only available in Brazil as of now.
According to reports, Reels is a new feature that will be available within Instagram's camera app, and sit alongside the Boomerang and Super-Zoom camera modes. With Reels, users will get short, 15-second music clips that are being licensed from a wide range of distribution houses and indie performers, using which users on Instagram can create lip-synced videos to either put up as Stories, send it to a broadcast list of close friends, save it under Highlights as a permanent story, send it individually, or even publish on the public feed. Once published on the public feed, the video will only appear in the Reels section, that is being incorporated within the Discover feed as a new section, similar to how IGTV videos presently appear on the platform. In essence, Reels takes TikTok's best feature, makes it more modular, and puts it at the smack dab centre of Instagram's suite of features.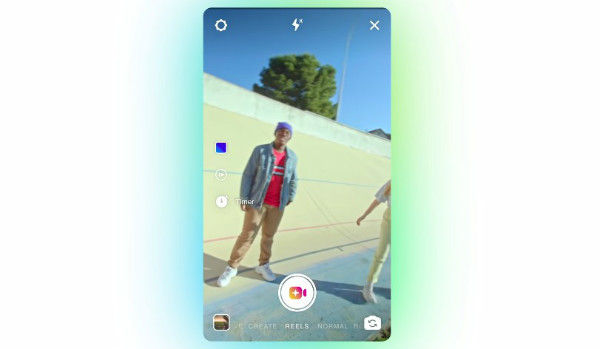 This is an interesting move by Facebook since it has been exhaustively accused of anti-competitive and predatory market practices. Earlier this year, Facebook denied allegations of stifling the competition by using its dominant market position and financial might but failed to give a satisfactory answer when asked to identify its key rivals across the internet. Among the few names that it did take, TikTok, the Bytedance-owned hyper-social medium that has evolved from the Musical.ly app, was named as the number one potential rival to the many products that Facebook offered. While Reels clearly targets TikTok's user base, it will be interesting to see how regulators, users and the platform itself react to such a development. The impact will be limited for now since Reels is only available in Brazil, but given its potential, Facebook is bound to bring it to other markets.