"The new 10th Gen Intel Core processors feature high-performance AI, Intel Iris Plus graphics and improved connectivity"
Intel has announced the latest 10th generation Core processors designed for laptops and 2-in-1 computers. The company has launched a total of 11 new processors, all of which feature faster connectivity and the latest Intel Iris Plus graphics. Along with the launch of new processors, Intel is also changing the naming structure for the chipsets. The 10th Gen Intel Core processors are codenamed 'Ice Lake' and use a new naming structure that shows the generation and the level of graphics.

According to Intel, the latest 10th generation processors are the first chipsets that have been built with AI in mind. The new processors come with Intel Deep Learning Boost technology that improves the performance of neural networks on the CPU. This is helpful in photo editing, adding photorealistic effects, photo indexing, and image enhancing. It also features a dedicated engine known as the Intel Gaussian & Neural Accelerator (GNA), which can perform voice processing and noise suppression in the background.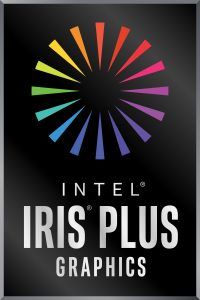 The new Intel chipsets are also designed to provide long battery life. Intel also claims that the processors can perform 1 teraflop of GPU engine compute. The 10th gen Intel processors feature Intel Iris Plus graphics, which offer up to twice the performance than previous models. It allows for 1080p gaming, 4K video edition, and more. The GPU also supports VESA's Adaptive-Sync and feature variable-rate shading. It also supports BT.2020 specification, which lets you watch 4K HDR videos.
Coming to the connectivity aspect, the 10th gen Intel Core processors come with Intel Wi-Fi 6 (Gig+) and support up to four Thunderbolt 3 ports. The entire new processor range comes with the support for Wi-Fi 6 and Thunderbolt 3. The Intel Core i7-1068G7 is the most powerful of all the new chipsets, and offers 2.3GHz of base frequency, 8MB cache, Intel Iris Plus graphics. The G7 in the name stands for the level of graphics performance, with 7 being the highest and 1 being the lowest. Not all chipsets come with Iris Plus graphics. As per Intel, computers and laptops using the new 10th gen Intel Core chipsets will be available for the holiday season.