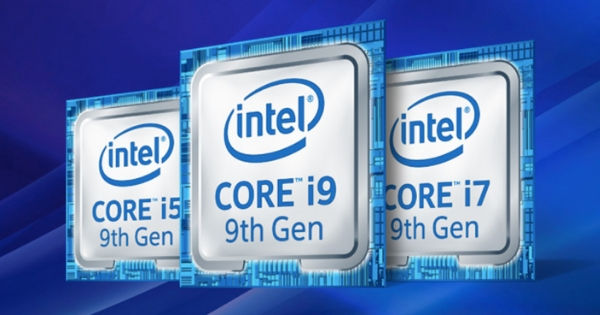 "The latest H series Intel Core processors have been designed for gamers and creators"
Intel has unveiled the 9th generation Intel Core H series mobile processors for use in high-end and gaming laptops. These chipsets are claimed to bring desktop-class performance to laptops without the need for additional power supply. The new 9th generation Core i9, Core i7 and Core i5 mobile CPUs will be available starting today. They support laptops that use the Coffee Lake architecture, which means that latest gaming laptops may make the switch to these new chipsets very soon.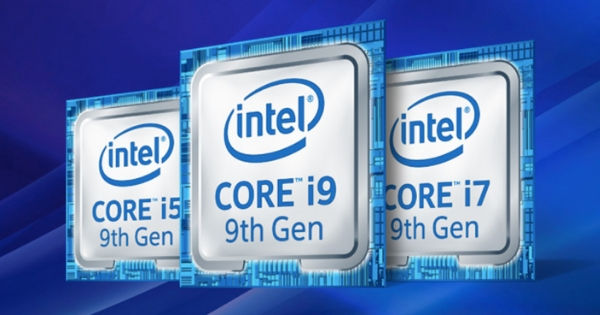 The 9th generation Intel H series mobile processors come with Intel Wi-Fi 6 AX200, Thunderbolt 3, Intel UHD 630 graphics and Intel Optane memory support. The top-of-the-line model, the Core i9-9980HK, has a base clock speed of 2.4GHz and can reach up to 5GHz. It has eight cores and 16 threads, and features Intel's Thermal Velocity Boost technology. The chipset also supports Intel Smart Cache of 16MB and 128GB of DDR4-2666 RAM.
Next in line is the Core i9-9980H, which is a slightly less powerful variant of the HK. It has a base clock speed of 2.3GHz and can reach a maximum of 4.8GHz in Turbo boost mode. It also supports 128GB DDR4 RAM, has 8 cores, and 16 threads with a cache support of 16MB.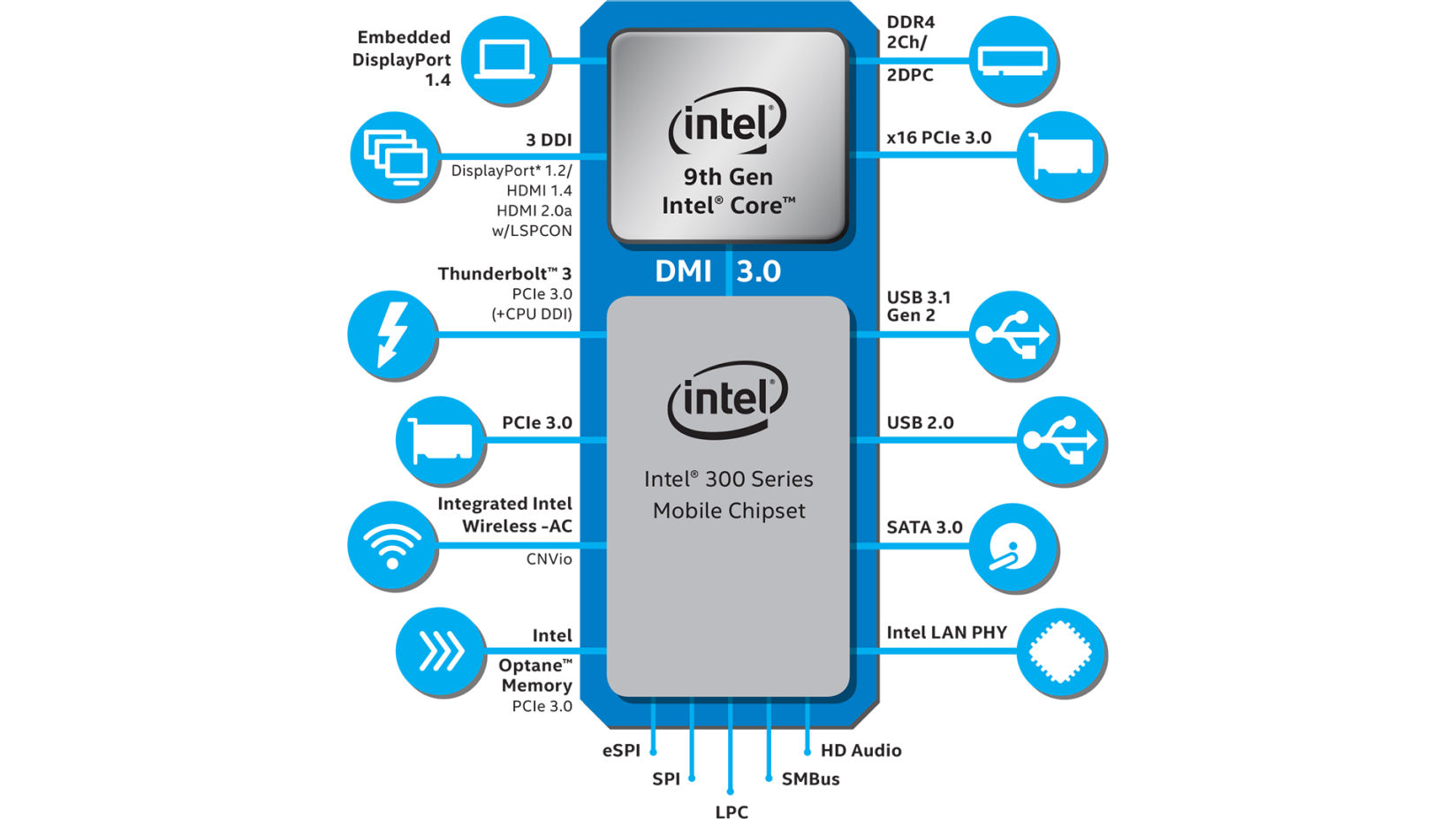 The Intel Core i7 H series features two chipsets, the i7-9850H and the i7-9750H. These processors have six cores and 12 threads, with a maximum frequency of 4.6GHz. The chipsets also support up to 128GB of DDR4 RAM and 12MB of cache. Then there's the Core i5 series with the Core i5-9400H and the Core i5-9300H. These chipsets have eight cores and 8 threads with 8MB of cache. Once again, the chipsets support up to 128GB of DDR4-2666 RAM and have a maximum frequency of 4.1GHz.
Intel has also added new processors to its 9th generation Core desktop range, which now consists of over 25 chipsets. The new chipsets come with eight cores and 16 threads with a maximum Turbo Boost frequency of 5GHz and 16MB of smart cache. They also feature the new Wi-Fi 6 and offer up to 47 percent more frame rates when gaming. Intel states that the new chipsets will be 2.1 times faster than a 5 year old PC when it comes to editing 4K or 360 videos.