"The Honeycomb Glacier is touted as a gaming laptop and has a slightly unconventional design"
This year we've seen a number of laptop makers such as ASUS and HP jump on dual-screen design, but they don't compare with Intel's Honeycomb Glacier prototype "gaming" laptop. It's a dual-screen prototype from the brand, with a pretty unconventional design. The machine features dual hinges that keep the 15.6-inch 1080p primary panel and a 12.3-inch 1920 x 720p secondary screen together and lets you adjust them to any angle.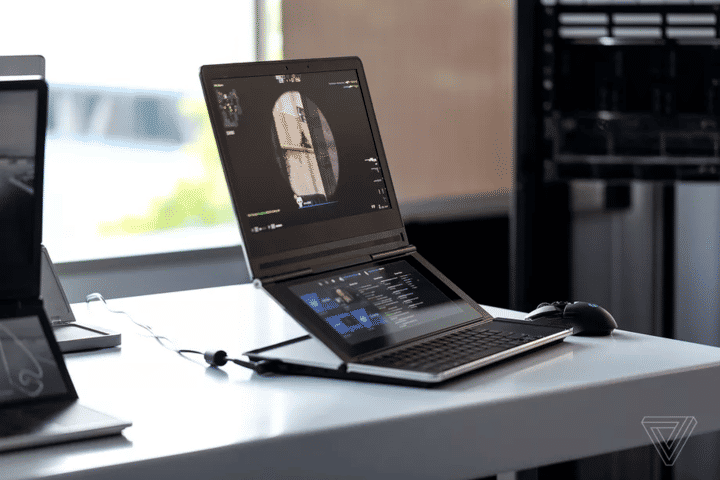 As reported by The Verge, the Intel Honeycomb Glacier's screen stays propped up to any angle of your choice thanks to a mechanical one-way roller clutch when you lift it. To fold the screen down, you will have to press a little black button on the left side to disengage the clutch. The mechanism leaves enough room for Intel underneath the hinge to fit a purpose-built cooling mechanism to cool up to 195W worth of components using a single fan and the additional air across the especially-shaped and laid-out motherboard.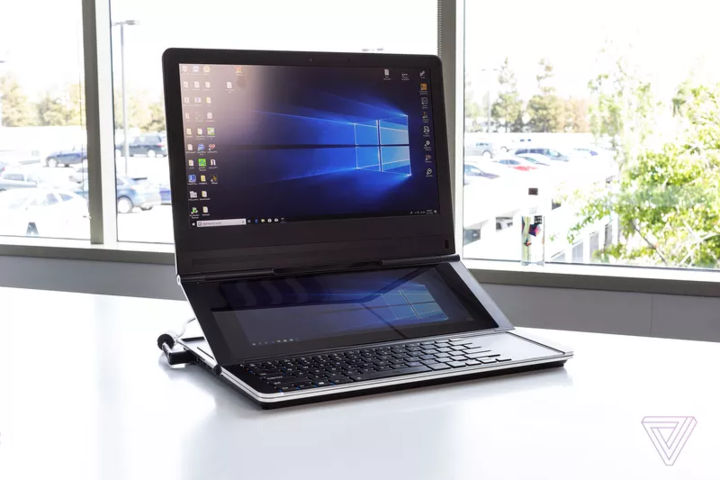 Intel uses 45-watt 8-core Intel CPU and NVIDIA GeForce 1060 graphics, which have a respected overclocked speed of 60W and 95W on the prototype. The prototype laptop is also equipped with Tobii eye-tracking camera that lets you switch between the screens with just a glance. You don't have to click/ tap on any screen to bring it to focus. The Tobii eye-tracking feature is also said to save laptop's battery by automatically turning off the secondary screen while you're working on primary, and vice versa.
While it isn't clear yet when we'll see the first round of Honeycomb Glacier laptops, Intel has admitted on record that the ASUS ZenBook Pro Duo was inspired by its prototype design.