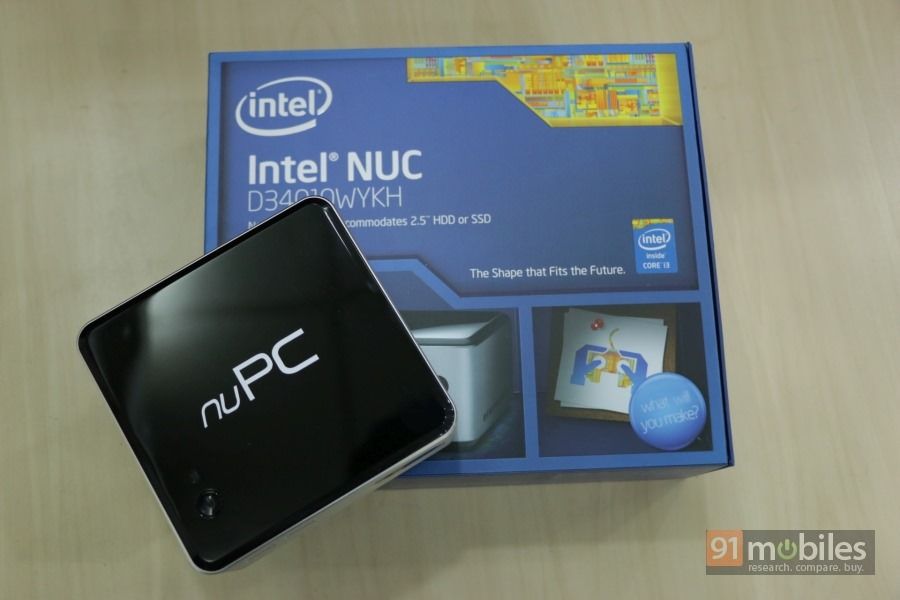 "An Intel NUC kit is what you need if you covet a space-saving computing solution"
One look at the history of the personal computer will tell you that there was a time when you needed a full, large room to accommodate one. Those days are long gone, thankfully, and now we usually associate desktop PCs with boxes that usually sit beneath our desks, hooked up to a myriad array of cables and whirring away to glory. The desktop PC has gone a transformation, and you may have seen some of those space-saving all-in-ones gracing a few desks. Of course, you'd probably be more familiar with laptops – those portable powerhouses that let you work and play from anywhere. The laptop segment itself has seen a transformation, and newer form factors, along with hybrids and convertibles are changing computing as you read this. Sure, smartphones and tablets have revolutionalised the space too – but let's face it – they aren't likely to replace full-flown computers anytime soon. You need a proper PC or a laptop if you need to get some serious work or some serious gaming done. But if you're cramped for space and need a fixed computing solution, a small form factor PC is what you need.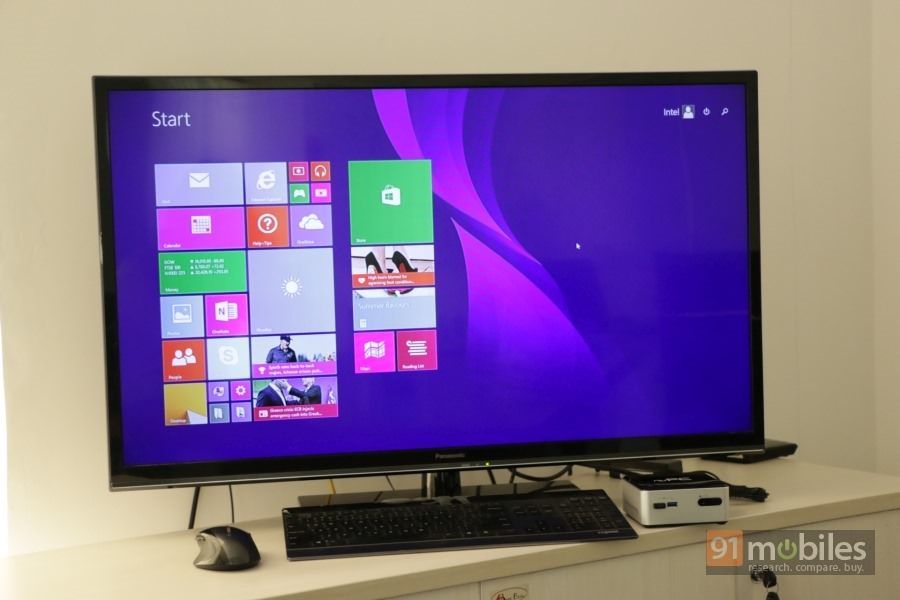 Some of the use cases are quite obvious. The most obvious is a media centre – a central hub for all your entertainment needs. Hide it behind a TV and use it to view movies, stream videos, play games… and when work calls, fire up that document editor, thump out emails and polish those presentations. But there's lots more. Small form factor PCs can also be highly useful for commercial purposes, including digital signage, advertising kiosks, stores and shops – where space is at a premium, aesthetics are paramount and yet, the level of computing prowess required are high. Schools, colleges, government organisations and large offices can also benefit greatly from the space savings that these devices bring.
Small form factor PCs, or SFF PCs as they're called, aren't new by any means. However, the space has largely been quite fragmented, with just a handful of known brands in the fray. All that changes with the Intel NUC (short for Next Unit of Computing). Intel's NUCs are small boxes that fit on the top of your hand, and offer configurable options in case you need a small, space-saving solution for any of the uses we highlighted. And since the computing requirements can be quite different across different use cases, you can configure the NUCs as per your whims and fancies. You can opt for Intel Celeron-based NUCs for basic requirements, going all the way up to Core i5 processors for more intensive needs. While you need to specify the choice of processors in the NUC kit you opt for, you need to add the RAM, storage and operating system on your own. And if this isn't your cup of tea, there are even pre-configured options that you can consider.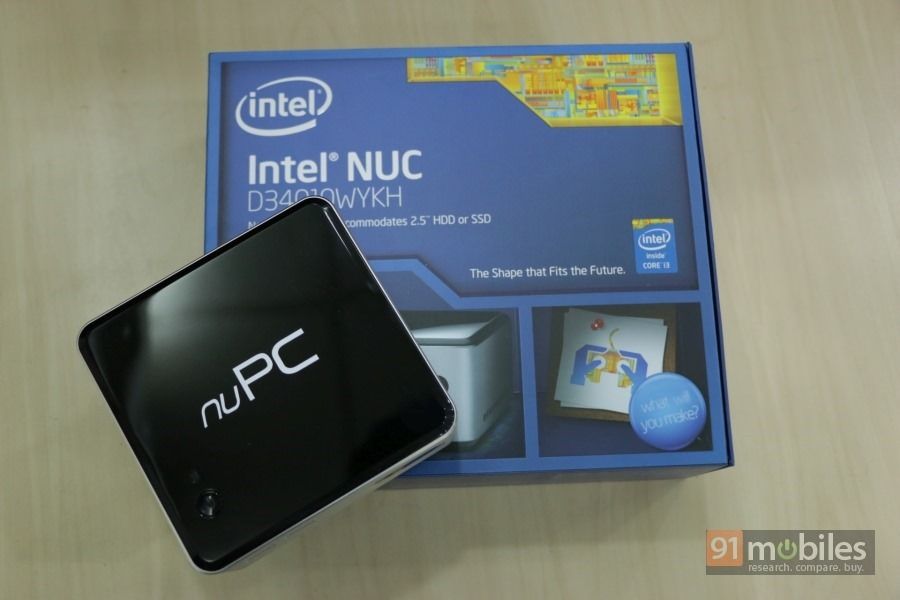 Consider the recently-launched NuPC from WPG for example. This mini PC is available in different variations, with RAM and hard drives already configured and licensed versions of Windows 8.1 installed. Our demo unit is based on the Intel NUC D34010WYKH kit that comes with a 4th-gen Intel Core i3-4010U processor. WPG has configured this with 2GB of RAM and a 500GB hard drive. What's more, a mounting plate and screws are included in the box, so it's a simple task to mount it behind a television. This makes it ideal as a media centre for use in a living room, where aesthetics are important and you don't want cables sticking out.
As far as connectivity is concerned, there are four USB 3.0 ports – two at the front, and another couple at the rear. For display, there's a mini DisplayPort that supports 4K displays and can also hook up to multiple monitors. A mini-HDMI 1.4a port is also available. An Ethernet port is there for connecting to a wired network, but unfortunately, Wi-Fi and Bluetooth aren't built in. For this, you'd need to add a Wi-Fi/Bluetooth PCIe card such as the Intel Centrino Advanced-N 625, or make use of inexpensive Wi-Fi and Bluetooth USB adapters that are easily available online.
Of course, you also need basic input devices like a keyboard and mouse, and rather than using USB-based ones, we'd recommend wireless ones, especially for media centre usage. At this point, it'd also be worth mentioning a new Android app Intel has just released. The Intel Remote Keyboard can be installed on your Android smartphone or tablet, and lets you use it as a remote to control your NUC or Compute Stick from the comfort of the couch.
Not only does the app convert the screen of your Android device to a touchpad to let you control the pointer onscreen, you can even perform basic actions such as single-tap for left click, a two-finger tap for right click, scroll pages, pinch-to-zoom etc. For the app to work, your Android device and the NUC or the Compute Stick need to be connected to the same network, and you need to install the host app on to the NUC as well. We tried it out, and it worked flawlessly. The app is just another example of how Intel wants to ensure you get the most out of your devices.
Overall, the Intel NUC is a compelling device for anyone looking to save space. Sure, it needs some careful thought in identifying the configuration you need for your specific requirements, and some tinkering in case you need to equip it with the exact specs you need in terms of memory, storage and operating system. And as we've already mentioned, there are pre-configured options available too. So what are you waiting for – if the capabilities it brings is what you were looking for, an Intel NUC should be at the top of your shipping list.