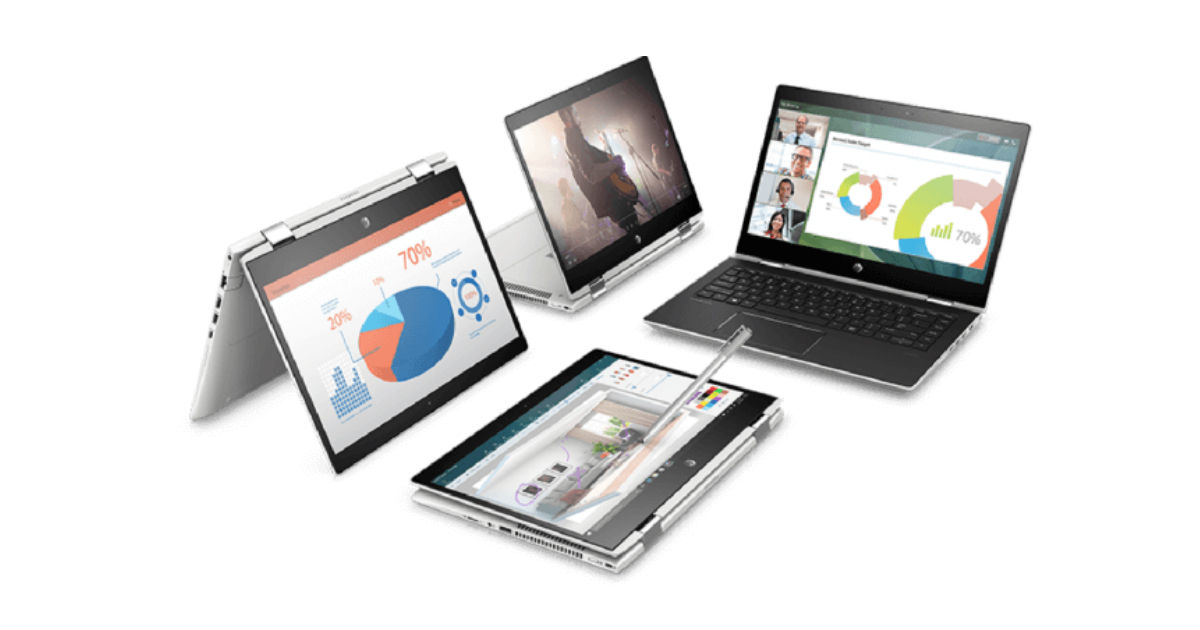 "Intel's Project Athena would bring about a significant change in responsiveness in ultrabooks, while letting users go for meetings leaving the charger home"
Intel is betting big on its Project Athena, which is designed to address the much-debated issue of real-world battery life on laptops. While many manufacturers make tall claims of extensive battery life on laptops, they seldom turn out to be true, as the benchmarks that these scores are based on are often outdated and use largely outdated or skewered test processes to arrive at the advertised battery scores. Now, with Project Athena, Intel claims that this is about to change, and the first instances of this should be seen in premium ultrabooks shipping 2020 onward.
Project Athena is a new initiative by Intel that aims to make Windows laptops more responsive, intuitive, and offer extensive battery support. The marketing material for the project, as shown by The Verge, advertises Windows and Intel-powered laptops that are far more responsive in boot times, or "time from open lid to action", to be absolutely specific. These laptops are also expected to be generally faster in operations, and given the claim, we expect to see Intel's upcoming 10th generation Ice Lake processors powering them, with SSD storage media, Wi-Fi 6 connectivity and accompanying, integrated AI assistants, like the Alexa handsfree support added on top of Microsoft's own Cortana.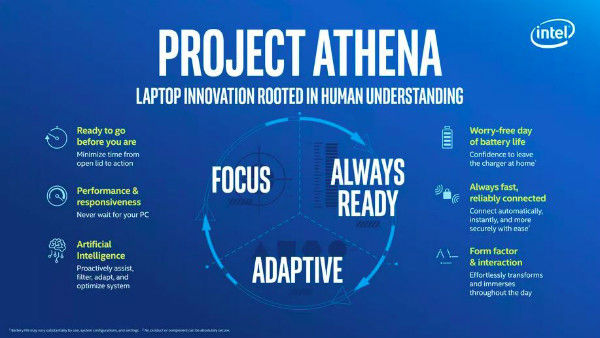 At the centre of all this is battery life, an issue that has long plagued Windows laptops across the world. With the new initiative, Intel claims that the laptops in question should get nine hours of real world battery life, claims The Verge. This should be particularly useful for businessmen and consultants, who often work on the go for extensive periods, and accessibility to charging points can often be scarce. Furthermore, the utility of slim and lightweight ultrabooks automatically get diminished if one is to lug around a large charging adapter with them — the point, after all, is to travel light, and needing to always carry a heavy laptop charger is counter-productive in this process.
As with pretty much every piece of technology, initial adoption of these technologies will come with the more expensive, premium machines. This is a significant deterrent initially, for not all can afford laptops priced upward of Rs 1,00,000, but if adoption for Intel's latest standards does pick up, you can comfortably expect them to eventually come to the affordable, mainstream segments.