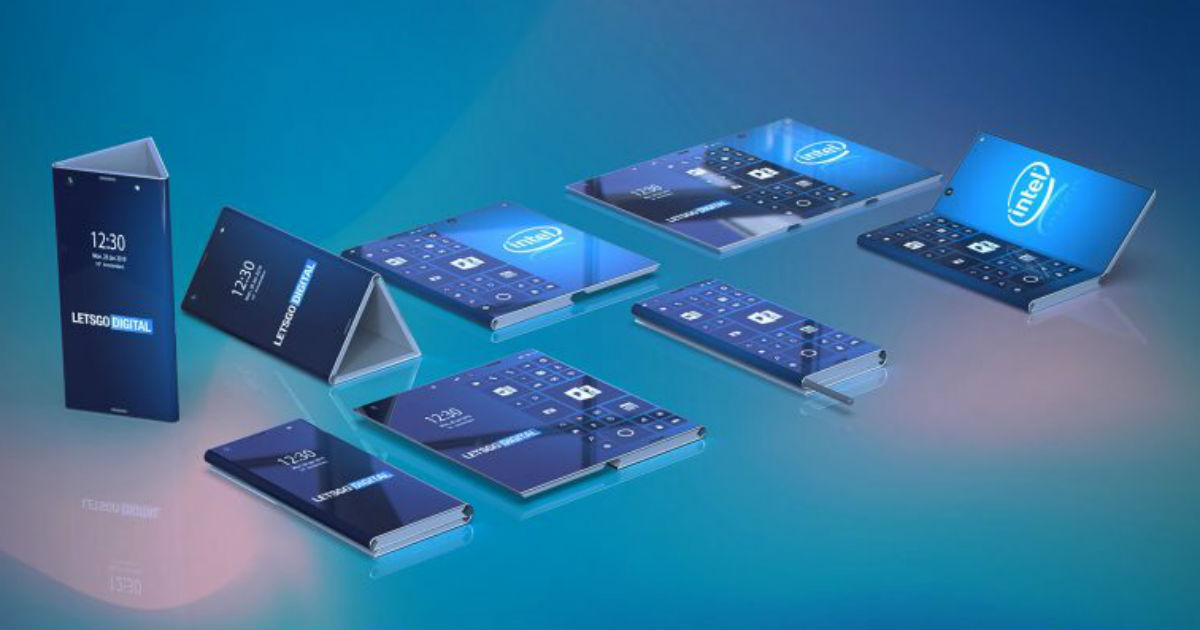 "The foldable Intel device has a three-part foldable design, creating a bezelless smartphone and a massive tablet with dedicated stylus slot"
Intel's efforts at a foldable smartphone were detailed in a patent quite some time ago. Now, Let's Go Digital has published renders based on the patent, showing what the device might look like if brought into production with the patent sketches. The design is slightly different from the conventional foldable smartphone designs that OEMs across the world have employed so far, with this one showing a three-part foldable design.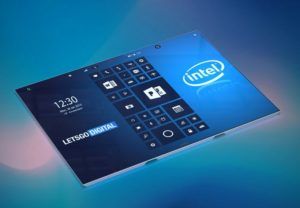 As per the renders, the device can be folded into a smartphone with bleeding edge borders, with earpiece and other sensors embedded underneath the display. Once folded, the form factor becomes rather thick, although that is understandable given that it has a threefold design. Once unfolded, it opens up into a tablet with a massive display that can stow away a stylus within the folded creases. The stylus can obviously be used for doodling as well as improving productivity. The device may also have customised firmware, which could allow one part of it to be folded and used as a prop-up stand.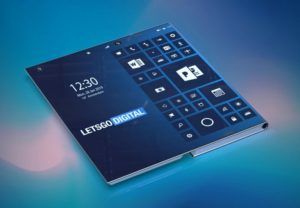 It can also be folded into a triangular form, which in turn would facilitate a smartphone that can be propped up to view content easily on. In terms of the firmware, a customised interface may be designed to allow switching between tablet, smaller tablet and smartphone form factors, with automatically adapting software. It may also come close to the type of a mobile-PC merging form factor device that Microsoft is reported to be exploring with its Project Andromeda concept.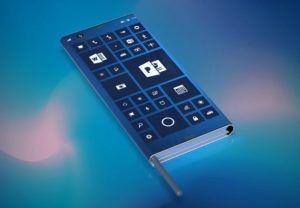 The patent matches the targeted description of a device that can fit in pockets, make calls, take superior photographs and videos, work as an art and productivity device, and be suited as a convertible lightweight PC, hence merging all form factors into one device. There are difficulties to implementing this design — folding it three times would make it a rather bulky to hold. While we have extensively covered how Google (with its upcoming Fuchsia OS) and Microsoft are working on making adaptive operating systems that can switch in form between smartphones, tablets and laptops, we are still some time away from realising such a device in real life, production form.
Even if Intel does go ahead with this patent and puts it into production in partnership with an OEM, we are pretty much certain that it will not happen any time soon. That said, the realm of devices with variable form factor, adaptive operating system and ultra-portability are bound to increase over the next few years, which is when this patent of Intel's can prove to be highly relevant to the industry.