"The government directive is only for mobile services, so Wi-Fi internet will continue to operate for now"
Internet has been suspended in parts of Delhi as per a government order. Some people on Twitter have been posting tweets the ISPs have suspended internet services in New Delhi. Airtel and Vodafone customer care handles on Twitter have responded to some users on this, confirming that internet, voice, and SMS services have been suspended due to a government directive. According to a Delhi Police order, the affected areas are Mandi House, Bawana, Jamia Nagar and Shaheen Bagh, Seelampur, Jaffarbad, and Mustafabad, and walled city areas of North and Central districts.
Follow us on WhatsApp, Click to Join
While Airtel and Vodafone have confirmed this so far, it is possible that more ISPs will follow suit and shut down internet services in New Delhi. It should be noted that both Airtel and Vodafone were quick to delete their tweets.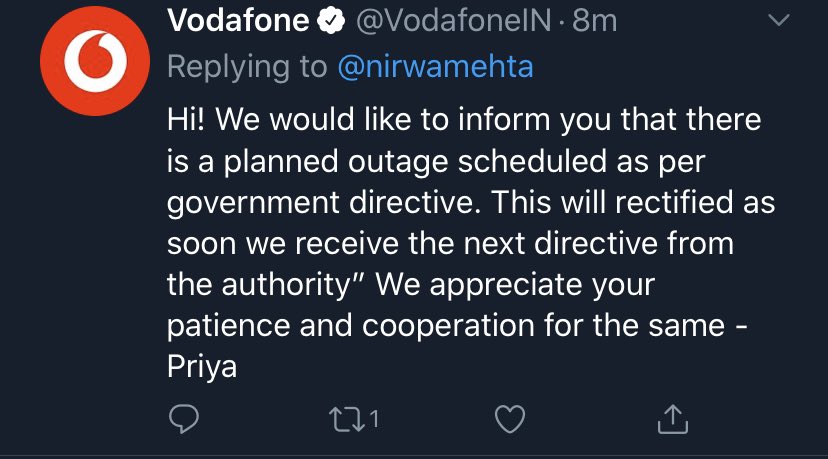 Wi-Fi services will continue to operate for now as the government order is limited to mobile services.
As the messages by the telecom operators show, the government had pre-planned this shutdown of internet, calling, and SMS services. This comes after official channels last night informed protestors to not join protests in cities such as Delhi, Bengaluru, Ahmedabad, etc under Sec 144 of CrPc, which disallows a gathering of more than 3 people. The nation-wide protests are against the recently-passed Citizenship Amendment Act, under which all citizens will have to prove their citizenship before 1971.
The latest internet shut down comes days after services were suspended in Aligarh, Meerut, Assam, and parts of West Bengal.
Developing…