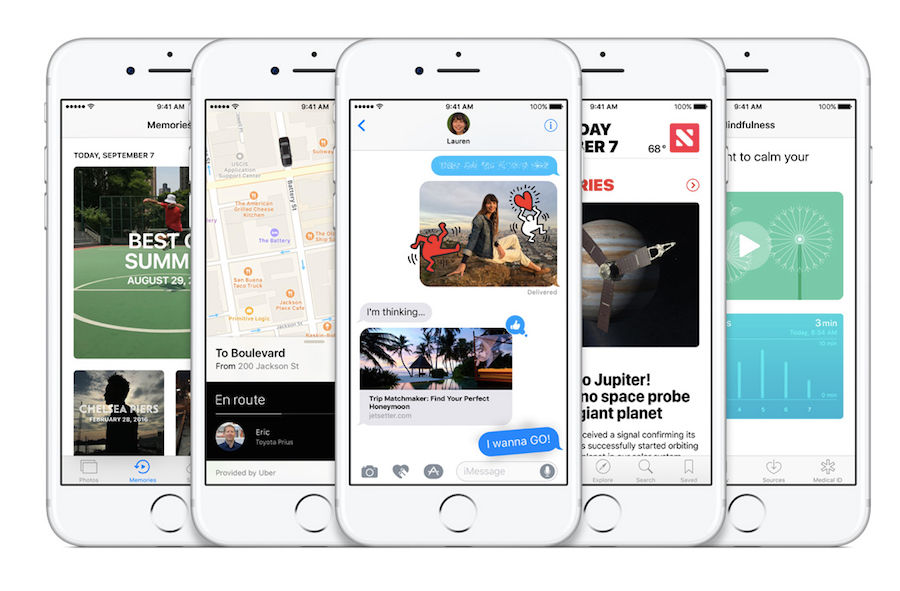 "iOS 10 is cleaner, neater, and more fun to use"
Putting an end to all the speculations around the
iPhone 7
, Apple finally launched the phone and its elder sibling, the
iPhone 7 Plus
, yesterday, amidst great fanfare. While most of the features of the iPhone 7 could not be confirmed until its actual launch, we've known about the existence of iOS 10 since June. Also, the retail update for iOS 10
will be available for download starting September 13th
. Apple made the beta available to developers first, but over the months – leading up to the launch last night – the platform has received multiple iterations.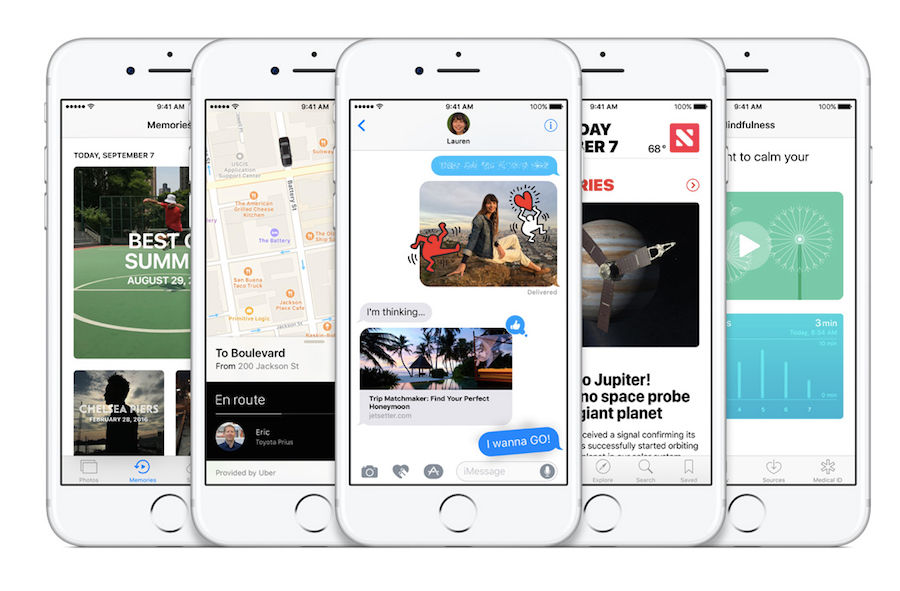 We've been using the public beta of iOS 10 ever since it was made available to everyone. Now that the final version of iOS 10 is out for download, we list what we think are the top ten features of the mobile operating system running on arguably the most popular smartphone in this planet. The iOS 10 update is available by default on the iPhone 7/7 Plus and you can download it on other supported devices like:
Compatibility is key. Check to be sure your device can update to iOS 10: pic.twitter.com/AxxLuU74cH

— Apple Support (@AppleSupport) September 6, 2016

1. Smarter and better designed lock screen
Before we talk about the lock screen, we want to highlight one of our favourite new features in iOS 10: you can now raise your iPhone to wake up the screen. We've seen a similar feature on Android phones like the Google Nexus 6P and the Nexus 5x (review), after Google added this feature by default in the Android Marshmallow update. However, Nokia's Windows phones from the past included something called the Glance screen. Furthermore, phones like the LG G5 (review) and the Samsung Galaxy S7 (review) take it one notch higher with their always-on displays.

Having said that, despite being late to the party, Apple's decision to include this new feature is definitely a welcome addition. Note that the raise to wake feature has only two toggles – "On" and "Off" – that can be invoked from Settings. Also, the feature is only available for phones with the M9 co-processor and therefore all the iPhones that were launched before iPhone 6s and the iPhone 6s Plus (review) won't support the "raise to wake" feature.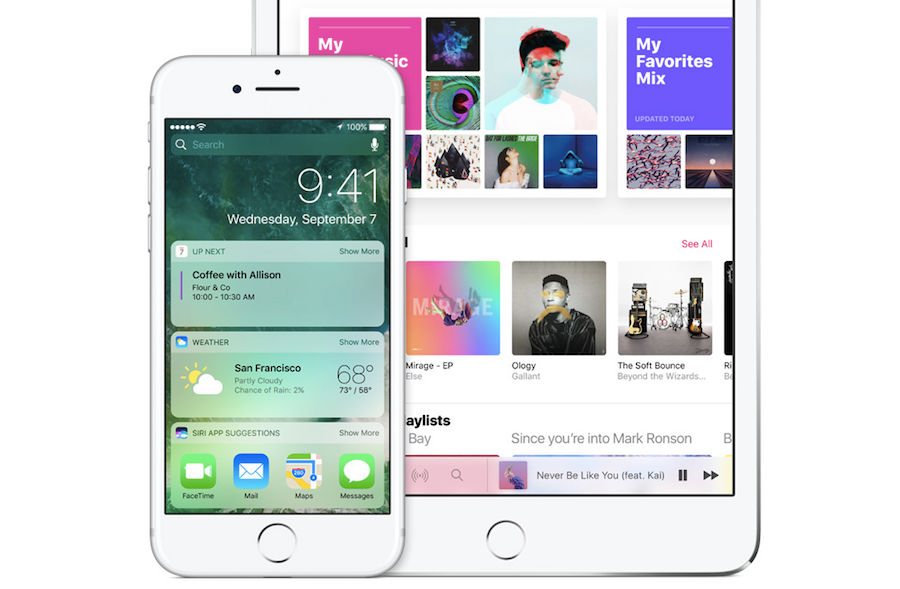 Additionally, the iconic "slide-to-unlock" feature on the iPhone doesn't exist anymore. Now, you have to press the Home button to actually unlock the phone. All incoming notifications are placed inside separate bubbles instead of hanging text in Helvetica font. Also if you are using an iPhone with 3D touch capability, you can respond to notifications directly right from the lock screen. In fact, Apple has categorically stated that it will add the "rich notifications" functionality to the older iPhones as well. In addition to all these lock screen additions you can also swipe from the left to right to directly jump into the camera and capture an image, or swipe from right to left brings up widgets.

All in all, the lock screen on iOS 10 has been refined to such an extent that you won't have to actually enter the home screen unless you want to use an app.
2. Control centre and notifications
The control centre has a new design that is not as dense with information as it was before. Apple has decided to concentrate on improving legibility – a concern raised by critics in the past. However, now the control centre includes three different panes for different functions. All the default settings like Wi-Fi, Bluetooth, Airplane mode, AirPlay Mirroring and the likes, are lined up in the first pane; one swipe to the right opens up the Media Centre; another swipe opens HomeKit shortcuts – which we shall explore in the later paragraphs.

The notifications shade has also receives a very important that lets you clear all notifications on one go. Finally! Moreover, the notifications themselves are now presented in bubbles, which throw up more options once you long press using 3D Touch.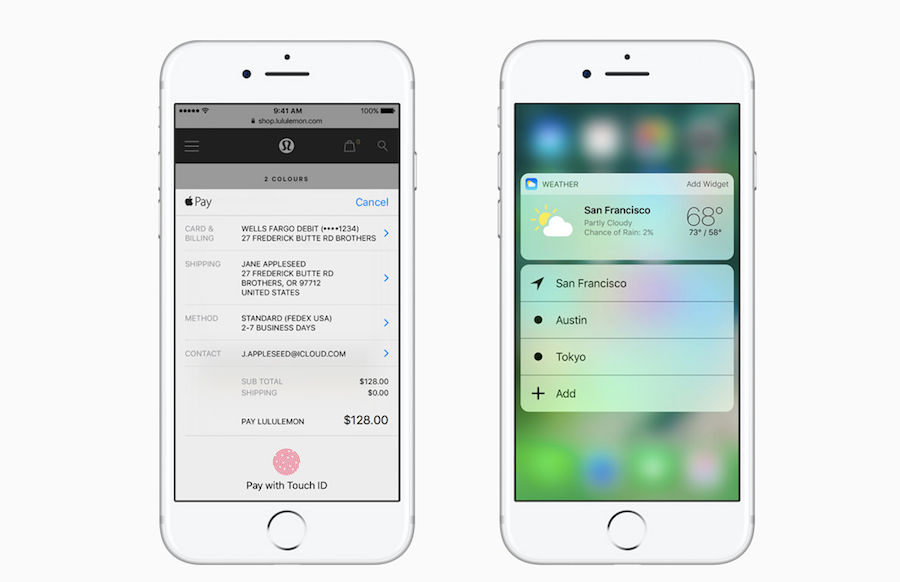 3. Messages is now more fun
It is no secret now that third-party messaging apps like WhatsApp and Telegram are quite popular and it looks like – with iOS 10 – Apple is trying to take them head-on with updates to the default Messages app. The update to the app now brings a slew of new interesting new features like: handwritten notes, text animations, bigger and more colourful emojis, and an entire new app store where you can share GIFs and music. You can also send a message with a pre-determined animation like a slam or an invisible ink. Beware Snapchat, you have a new competitor.

Apple has also updated the QuickType keyboard to add what the Cupertino tech giant calls "Siri Intelligence." Essentially, the keyboard now throws up contextual information like location, calendar, and contact details automatically.

While all these updates are cool there is still no update on bringing the Messages app on Android and making it truly platform agnostic.
4. Photos app gets an overhaul
The Photos app on the iPhone has now been updated in the new iOS 10 update to be more intelligent in that it can now use in-built algorithms to bunch images of specific people in a "People" album using the information it learns from their facial structure. The Google Photos app bundled in Android phones have been doing this for some time now but the implementation on the iPhone works pretty well too. The updated app also makes an album of photos by studying their location information.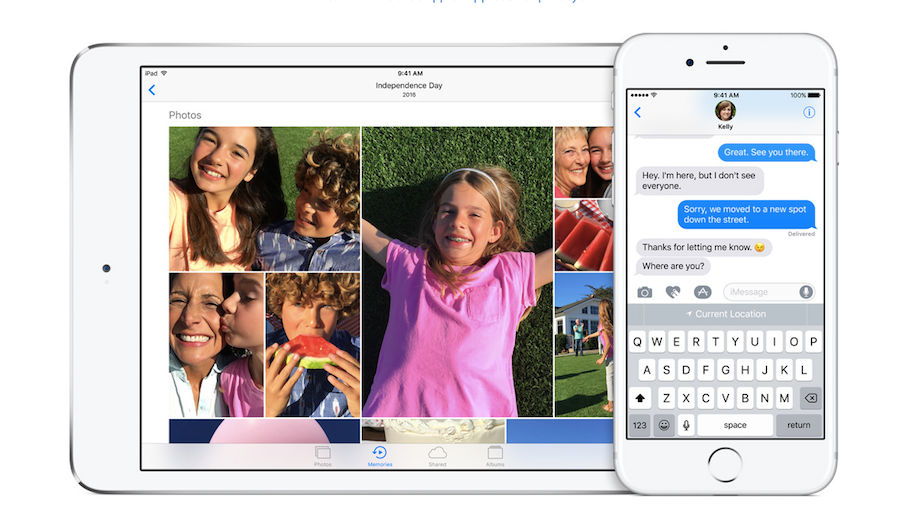 The search function within the app has also been improved. Now you can search for specific words like "dog" or "trophy" and the app will throw up the relevant information. This is handy for folks who shoot a ton of images on their iPhones. The Photos app actually indexes thousands of different items. The new addition to the app is, however, a new tab called "Memories." Jumping into the tab reveals an automatically curated list of photos that Apple's artificial intelligence system has worked overtime to gather and bunch together. Opening a specific memory will also allow you to play a video of the selected photos; you can also alter the collection of photos as you wish.
5. Siri and Maps are updated too
One of the coolest new additions in iOS 10 is the fact that Siri is now available to third-party developers. It uses something known as an "Intents API" connect the functionality of apps together. Want to book a cab? Just use Siri. Even the Maps app has been updated to be more proactive to user commands. It will now predict user patterns to find places to go and throw up easy navigation routes.

The design of Maps has also been updated to look better and make navigation more user friendly. Also, during navigation, Maps will be able to find destinations along the given route. Also, the Maps API has been opened up to third-party developers just like Siri. Essentially, third-party app developers can add the Maps functionality to their app.
6. Music app looks cleaner
The one app that actually needed a design overhaul is the Music app. It was cluttered and definitely not user friendly. The app has now been redesigned from ground up to provide a cleaner interface and better navigation options. Apart from the redesign, the app also throws up lyrics to individual songs as well ensuring that you don't have to download a third-party app.
7. Delete default Apple apps
On the face of it, the ability to delete default Apple apps might look like a nondescript new addition, but long time iPhone users will actually send love letters to Apple directly for allowing this. How many iPhone users have apps like Tips and Find Friends tucked away in a folder somewhere? Also, the word delete is quite relative here. In this case, Apple only hides these apps. It looks like the app is deleted but the app binary continues to exist in the system. The reasoning here is that all Apple apps combined take up only 150MB of data. However, not all apps can be hidden. The ones that can be hidden are:
Calculator
Calendar
Compass
Contacts
FaceTime
Find My Friends
Home
iBooks
iCloud Drive
iTunes Store
Mail
Maps
Music
News
Notes
Podcasts
Reminders
Stocks
Tips
Videos
Voice Memos
Watch app
Weather

8. Phone app can now detect spam calls
Ever used
Truecaller
on Android? Well, the updated Phone app on iOS 10 doesn't exactly display names of unknown callers based on crowdsourcing contacts information (creepy much?), but it can definitely tell you if the call you are receiving is from a spam caller or not. Quite handy, we must say. There are other feature additions to the app like support for VoIP using the API. What this essentially means is that calling notifications from a third party app like
Skype
or
WhatsApp
can use the Phone app's API to fill up the entire screen with an image.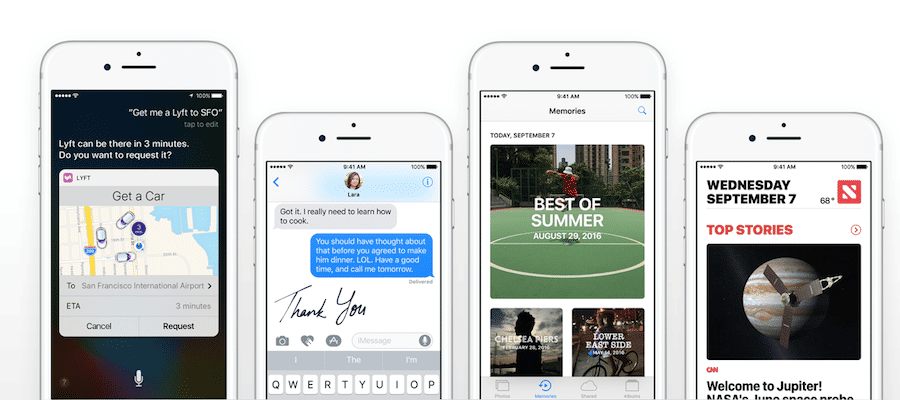 9. Improvements to the News app
While this update doesn't make much sense to iPhone users in India, the
News
app has also received an update. Once again, it features an updated design that puts more emphasis on the content. Apple will also send notifications whenever there is a breaking news story. It goes without saying that you can opt out of it as well. The app also includes support for paid subscription like
The Wall Street Journal
.

10. Addition of HomeKit
It is no surprise that Apple is pushing hard at the Internet-of-Things (Iot) revolution with the HomeKit solution on the iPhone. A new
Home
app works like a centralised repository for all the smart-home products that are connected to the iPhone thereby negating the need to use standalone apps. Want to automate lights to turn on or music to play just as you enter your house, you can do so with the app. Even the Control Centre has a dedicated section for Home.