"Isolated reports about the update cutting off cellular data for some users still persist, but upon initial impressions, iOS 12.3.1 seems to be a sound update"
Apple has rolled out the iOS 12.3.1 update for users of all eligible iOS devices. The list of devices include iPhone 5s or newer models, iPads ranging from iPad Mini 2, and the 6th generation iPod. The new update's changelog is not elaborate, but includes fixes for faulty features that Apple could not fix in previous updates.
The list of updated features include fixes to an issue that was preventing some users from making and receiving VoLTE updates, and two fixes for the Messaging app on iOS. On the Messages front, the bug that allowed messages from unknown senders to appear in the conversation list even with 'Filter unknown senders' option turned on has been resolved. Similarly, the issue that was preventing the 'Report Junk' tab from appearing in message threads from unknown senders has been fixed. Going by responses in iOS forums across the internet, each of these fixes have been working as intended, marking the second consecutive update from Apple that is steadily working to fix much of the features that have recently been left broken.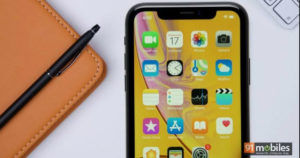 A report by Forbes states that while this update has so far been largely stable, there have been some isolated reports of this update also cutting off cellular data reception on devices. However, it has only been a little over a day since the update was rolled out, and whether it becomes as widespread an issue as what happened with iOS 12.1.2 remains to be seen, once more users download the update.
Apple is already gearing up for more major updates in the future. The company is already testing the iOS 12.4 update in its beta cycles, which is slated to add some new features to the ecosystem, ahead of releasing the iOS 13 eventually, later this year. By then, Apple will look to have rolled out fixes to all services that have been broken, and iOS 12.3.1 is one of the pegs on iOS' revival saga.