"The new Dark Mode is expected to offer extended battery life on the devices running iOS 13"
Apple is all set to host its annual Worldwide Developers Conference (WWDC) keynote on June 3rd. At the event, the Cupertino tech giant is all set to unveil the refreshed versions of its OS platforms, meaning iOS, macOS, webOS, and watchOS. Now less than a week ahead of WWDC, folks over at 9to5Mac have managed to get their hands on a few screenshots of the upcoming iOS 13 update.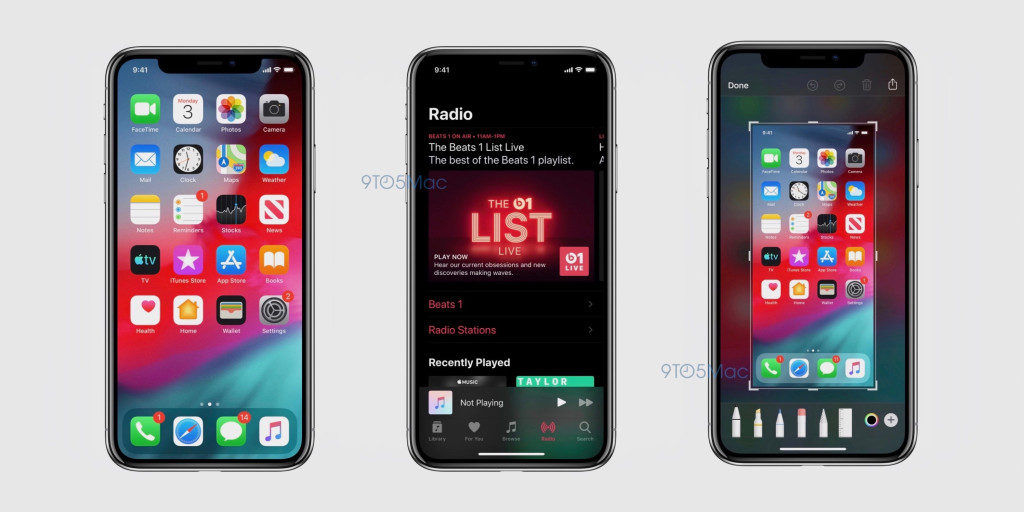 The leaked screenshots of the iOS 13 reveal the much-awaited Dark Mode feature. Users will be able to enable this mode in the Settings or with an option in the Control Center. The photos show off that in the Dark Mode, the only noticeable change will be the Dock, which will adopt a vibrant dark background instead of the light one. The company is also expected to pre-load the iOS 13 with new wallpapers for the Dark Mode. Notably, when using apps such as Music in Dark Mode, you will see a true black background. The new mode is also expected to conserve some battery life as the OLED screen of the iPhones won't have to use power to light up the black pixels.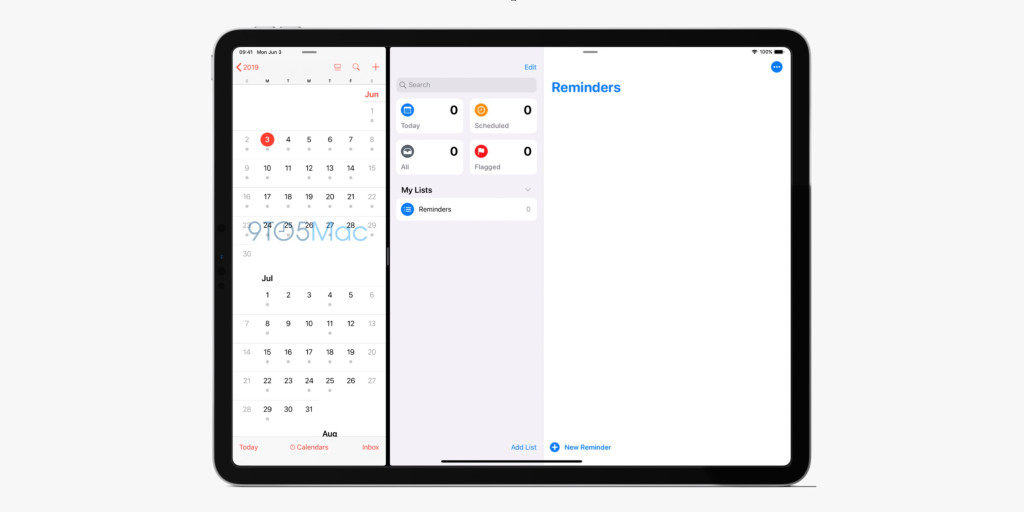 As for the updated apps, the Reminders app will be getting a major redesign in iOS 13. On iPad, the new app will have a bigger sidebar with separate boxes for options such as "Today", "Scheduled", "Flagged", and "All". The app will also have a search box, a collection of your lists of reminders, and SF UI Rounded font.
The Find My Friends and Find My iPhone applications are being merged in the iOS 13. The new app will be called Find My and will have features of both the apps. iOS 13 is also rumoured to come with an updated Health app, a new Maps app, and support for utilising an iPad as a secondary Mac display. We will have more details in a matter of days, so stay tuned.