Highlights
iOS 14 for iPhone has been announced with features like Widgets, App Library, Picture-in-Picture, and more
Widgets can be added to the Today View and the home screen in different sizes
Picture-in-picture allows you to keep a video hovering while you're working on another app
Apple kicked off its first-ever online-only WWDC 2020 with the announcement of iOS 14, the next major software version for the iPhone. The first major change coming with iOS 14 is to the home screen, which has been completely redesigned. Apple is now bringing more customisability features to the home screen than ever before with features like App Library, Widgets, Picture-in-Picture, and more.
App Library is a brand new feature that automatically organises your apps into groups. Instead of having all your apps laid out on the home screen, App Library will group apps such as games from Apple Arcade and will store them under the Arcade folder. You can also hide apps in the main home screen and browse through apps organised in a category in an app drawer-like way.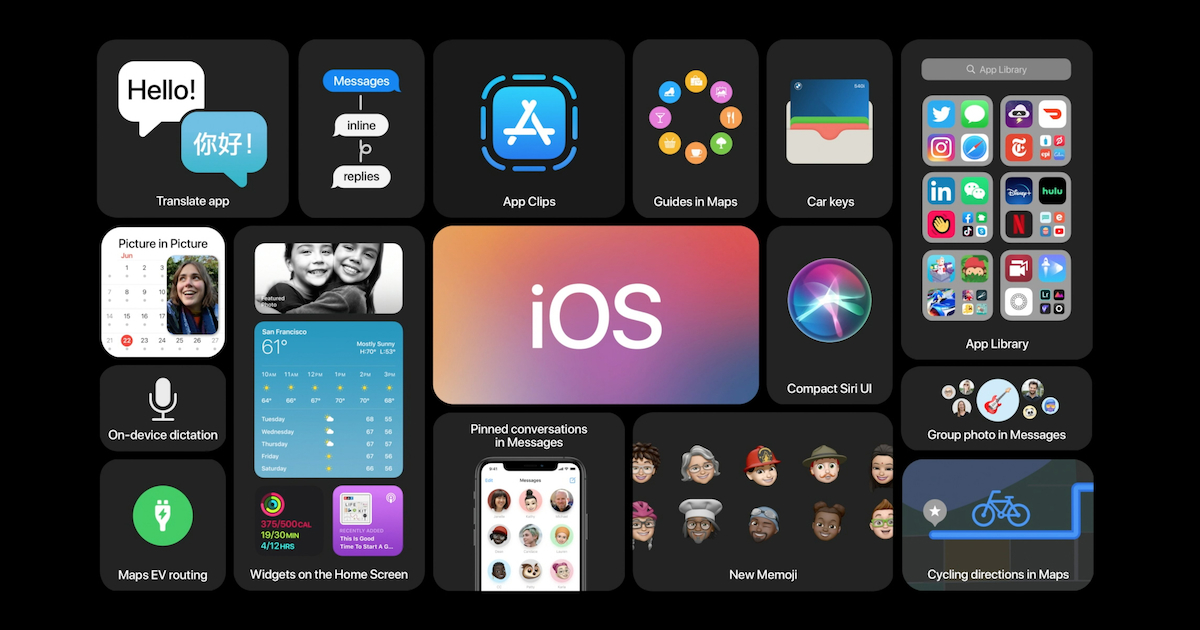 Widgets has been updated to be more information-rich now. Not only do widgets look different in the Today View, varying in different shapes, but they can now be dragged to the home screen as well. You can add widgets for the weather, Apple Music and so on in between apps in the home screen.
iOS 14 also brings system-wide picture-in-picture, which will keep a video hovering over another app that you're working on. For example, you can minimise a video on Apple TV and have it hover over Safari, so you can browse the internet and watch the video at the same time. You can even hide the video by swiping it to the side of the screen so only the audio can be heard.
Siri has also been updated with a brand new design. Instead of taking over the whole screen, the Siri icon will pop up on the bottom of the home screen or app and will quickly launch an app that you've commanded.
Messages also gets some new features such as the ability to pin important contacts and conversation to the top of the app so that you don't lose track of them. Group chats now get threaded conversations and mentions.
Apple Maps and CarPlay also get mentioned with some new features as well. The company also announced a new "App Clip" feature, which allows you to access a small part of an app without needing to install it. With features like Widgets, Apple Library and PiP, iOS 14 is the most customisable software version from Apple in years. Some of these features have been present on Android phones for a while now, and Apple seems to have refined the experience for iPhone users.