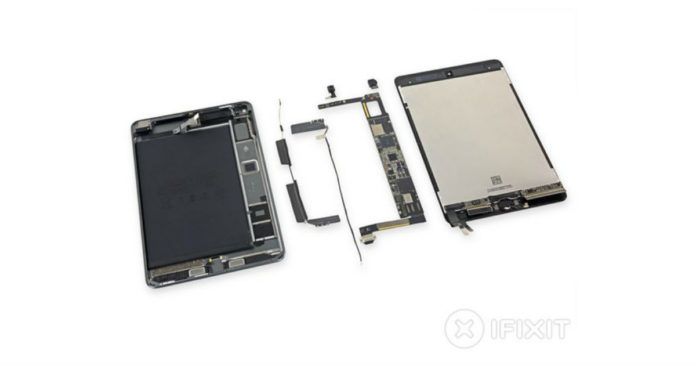 "The 5th generation iPad mini gets a similar arrangement inside as the iPad mini 4, but makes screen and battery repairs difficult"
iFixit has revealed its latest teardown report for the new, 5th generation iPad mini. Alongside the upgraded specifications, the teardown has revealed that the new iPad mostly retains a similar internal layout in comparison to the previous iPad mini model. This is in line with expectations, since it retains the same 7.9-inch body as before, while only updating the internals and adding Touch ID.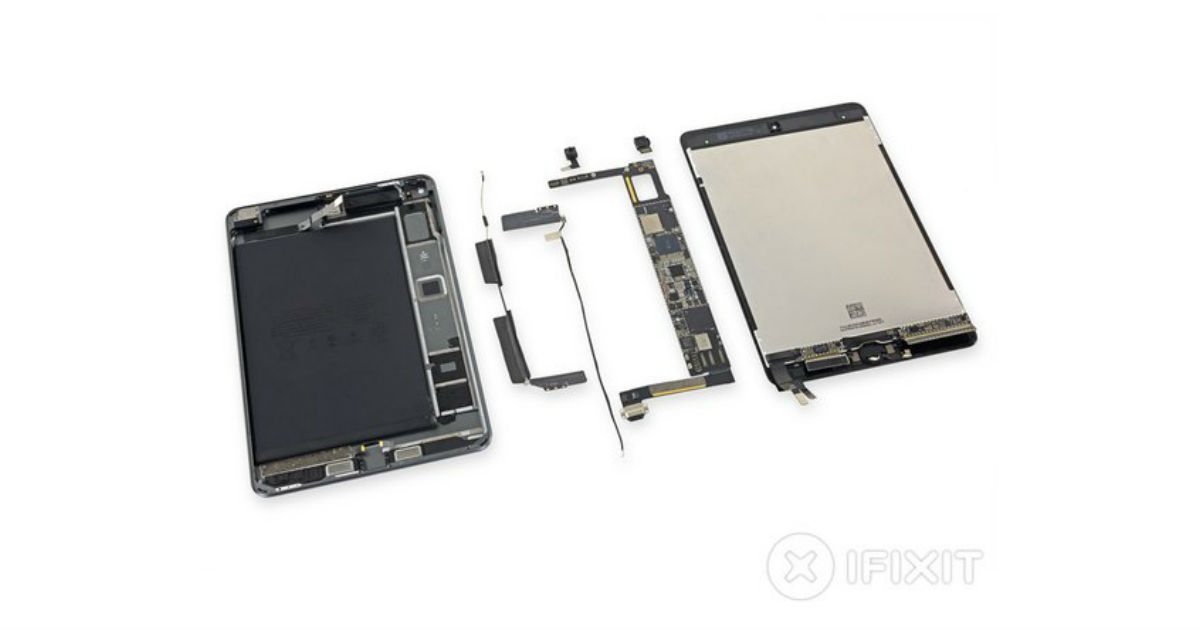 Interestingly, it is the new biometric sensor that causes a spot of bother, along with the added glue and a slightly messy arrangement inside. While the previous iPad mini did not feature the fingerprint sensor, the new one does, and it is mounted on top of the display. This would not have caused an issue, but the mounting of the display makes it a bit tricky in case users try to make repairs themselves.
Inside the new iPad, iFixit notes that Apple has not included any pull-tabs on the battery, and the adhesives are put in rather messily. Even the display has an unnecessary amount of glue and is fit in tight, making it extremely difficult to remove and prone to easy damages. Moreover, the display is fit in such a way that removing it may lead to incidental damage to the Touch ID fingerprint sensor and might lead to losing the fingerprint sensor feature when doing manual repairs. Given that the battery and the display are among the most frequently serviced elements in a device, it is rather unfortunate that they have now become more difficult to remove, in turn making the new iPad mini more difficult to repair than its predecessor.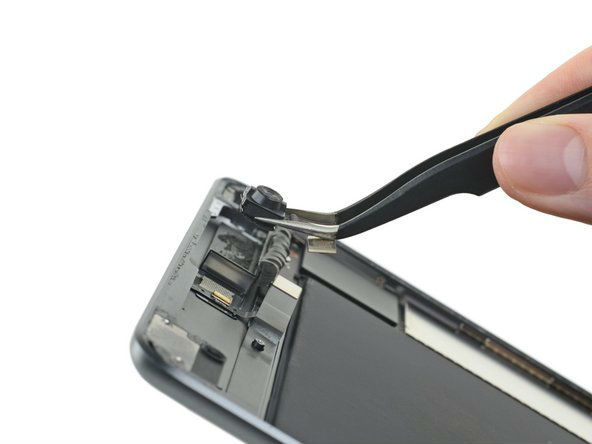 However, iFixit notes that there is also a new battery connector design that helps protect the display backlight from accidental repairs, which helps the iPad mini salvage some face. Despite that, iFixit has eventually given it a score of two out of 10, which is very low on the repairability scale. The iPad mini does not have as sophisticated an assembly board as the iPhones, which is something that the company may look to improve in future.