Highlights
iPadOS 14 gets tweaked call notifications and more Apple Pencil feature
Many apps on the new iteration of iPadOS come with sidebar, Siri bubble, and compact search bar
Alongside unveiling iOS 14 at the WWDC 2020 keynote, Apple introduced the iPadOS 14 software for its tablets. Much like iOS 14, the iPadOS 14 comes with redesigned widgets, apps, and improved Siri — apps on the new iPad software have been updated with sidebar for easier navigation and Siri bubble overlay. Apple has also tweaked the call notification, 'search', and Apple Pencil support with the new OS for iPad. The new iPadOS comes with "unique, made-for-iPad designs that take advantage of iPad's large multitouch display," the company said at the keynote. iPadOS 14 will be available for download as a beta next month for the public and will be rolled out to iPad Air 2 and later, all iPad Pro models, iPad 5th generation and later, and iPad mini 4 and later.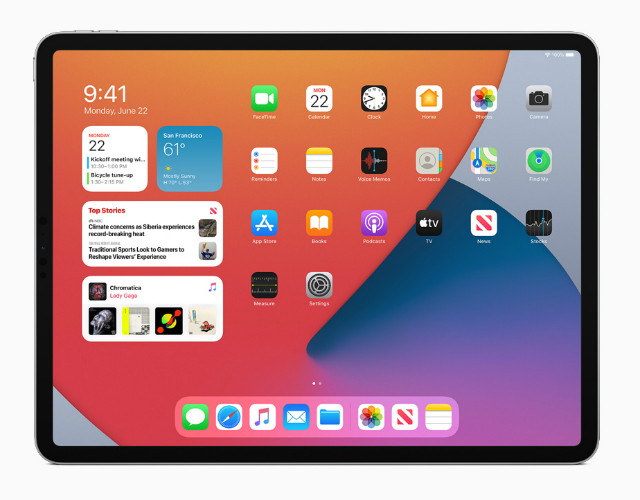 iPadOS 14's new home screen elements
Starting with the new Apple Pencil features, handwriting recognition has been improved with iPadOS 14. Additionally, Apple has added a new Scribble feature that converts handwritten content into text that you'll be able to paste into any text box. Photos, Music, and other apps on the tablet OS will now have a sidebar that lets you jump within sections of the apps. Apart from this, notifications for calls have been cropped to fit at the top instead of taking over the entire screen.
The Calendar app on iPadOS 14 now has more controls on top, while Notes app will be able to convert your handwriting and use it where you'd like; you will also be able to search through handwritten text in the Notes app. Apple has also condensed the size of the Siri UI and Search within the apps for better accessibility. The search bar on iPadOS 14 appears as a pop up on apps rather than blocking out whatever is on screen.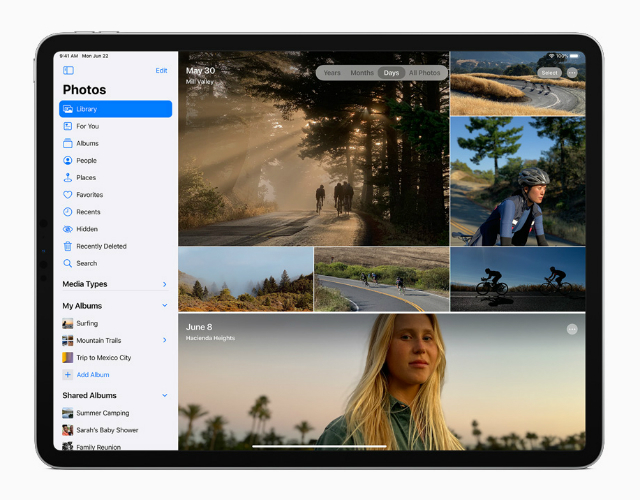 The new sidebar in Photos app will make navigation easier