"Compared to the L-shaped logic board seen in the iPhone XS series, the iPhone 11 will reportedly have a rectangular logic board"
We are still a couple of months away from the launch of the iPhone XI or iPhone 11 or whatever Apple decides to call it. However, leaks, renders, and rumours about the next-gen iPhones are still coming in hot. The latest iPhone 11 leak states that Apple has redesigned the logic board of the upcoming iPhones. The company is reportedly moved away from their L-shaped logic board design found on the current iPhone XS models as well as the iPhone X. Instead, the redesigned logic board on the iPhone 11 will feature a standard rectangular design.
This redesign of the logic board means that there is now more space inside the phone. The L-shaped logic board on the current iPhones makes it difficult to include a large battery. Apple had to design an L-shaped battery so it could fit around the logic board. With the rectangular logic board, Apple can include a large rectangular battery cell next to it.
The current iPhone XS and iPhone XS Max come with 2,658mAh and 3,174mAh batteries. Compared to this, Android smartphones costing the same feature batteries with more than 4,000mAh capacity. We can, therefore, expect Apple to increase the battery size on the new iPhones. The iPhone 11 and the iPhone 11 Max could feature batteries rated above 3,000mAh. We will have to wait and find out what Apple does in regards to the batteries on the upcoming iPhones.
Sadly, the leaked images did not reveal any details about the logic board. Yes, we expect Apple to include new A13 Bionic chips built using the new advanced 7nm process. It is also possible that the phones could feature higher RAM. There isn't a lot known about the specifications as of now. EverythingApplePro came up with some mockups based on the leaked images.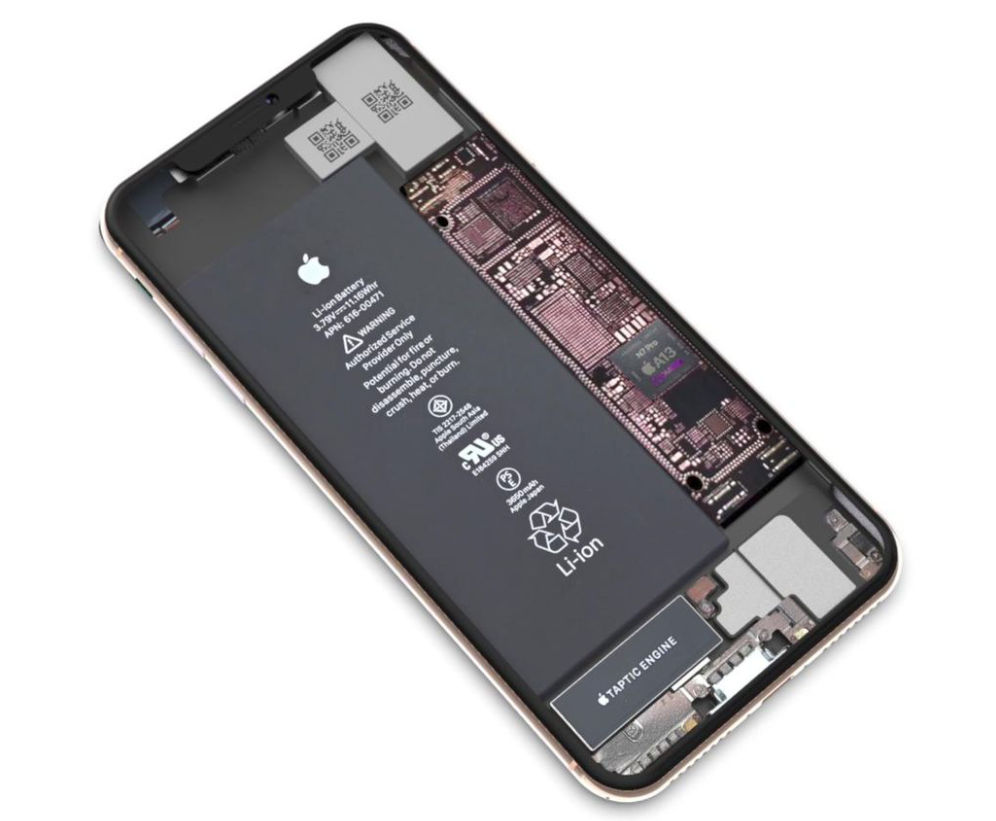 The mockups showcase the iPhone 11 with the rectangular logic board and the battery. The upcoming iPhones are going to have a redesigned back panel as well, with a square camera bump consisting of three cameras. Apple could also release a cheaper iPhone in China with an in-display fingerprint scanner and smaller notch.