"The new version of Apple's iOS brings ever-important additions in terms of camera, along with support for the all-new AirPods Pro"
Apple has begun the rollout of the latest version of iOS, dubbed iOS 13.2. The latest version of the mobile operating system finally brings the much vaunted Deep Fusion computational photography mode to the iPhone 11 lineup. Along with this, iOS 13.2 brings another fine tweak to the iPhone cameras as well, along with a barrage of new emojis, support for the new AirPods Pro, and features aimed at improving the aspect of privacy across multiple parts of iOS. Every iPhone launched onward of the iPhone 6s are compatible with iOS 13.2, and eligible users should keep a check on their Settings panel to see if they have received the update yet.
Camera
The biggest change that is coming to the iPhone 11 lineup with iOS 13.2 is Deep Fusion, Apple's take on computational photography by using the neural engine co-processor in Apple A13 Bionic SoC. With Deep Fusion, Apple is optimising its software so as to shoot nine individual shots, and then pick or compute the best possible bits from each shot to stitch together the final photograph. While iOS 13.2 is enabling Deep Fusion, it is important to note that the feature is also dependent on the powerful hardware onboard Apple's latest iPhones. As a result, Deep Fusion will only come enabled in the iPhone 11, iPhone 11 Pro and iPhone 11 Pro Max.
Apple's iOS 13.2 update also shifts the ability to adjust video shooting quality from inside the Settings menu, to right within the iOS camera app itself. However, despite being a more universal user experience refinement, the reshuffling of the video recording settings is coming only to the iPhone 11 lineup, leaving many to wonder why Apple couldn't offer this to all eligible devices.
Emojis and AirPods Pro
The next big change comes with the advent of new emojis to iOS. While the main emphasis of the 70-odd new emoticons lie on gender and racial diversity, Apple has also included a whole bunch of more fun emoticons, such as a yo-yo, a bionic arm, a yawn, and even a perfectly bored sloth.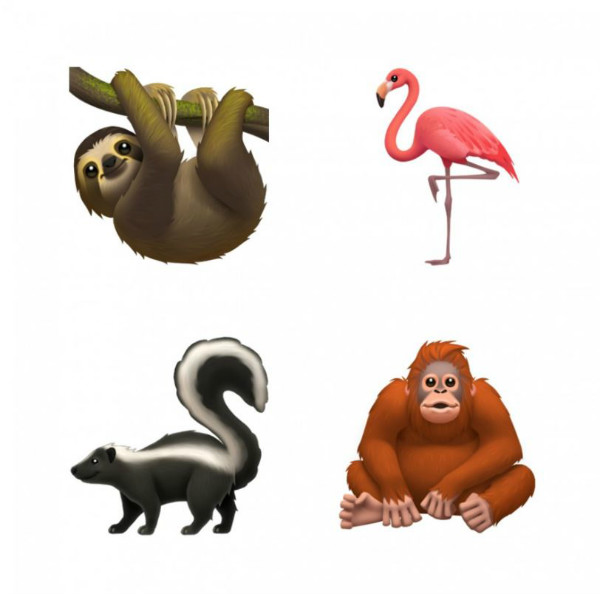 Beyond this, iOS 13.2 importantly enables support for Apple's newly announced AirPods Pro. The new earbuds offer a new design, updated internals and active noise cancellation, and are now compatible with all iPhones receiving the new iOS update. As part of this update, Apple is bringing Siri message readout through your AirPods Pro, which has Siri automatically reading out an incoming text message to you. Apple has further affirmed that the feature will remain automatically disabled when you are playing music, or are on a call.
Privacy
Continuing with Siri, iOS 13.2's privacy oriented changes include giving users the ability to either participate in Siri's improvement programme by agreeing to keep your voice data saved and share with Apple. Alternatively, you can choose to not do so and have all your Siri and dictation data deleted from your iPhone any time you wish, through a tab inside Siri Settings.
Other privacy features include an enhancement to HomeKit, with HomeKit Secure Video. With this, users will now be able to remotely capture, store and view videos from connected wireless security cameras, and each video can also be filtered with human, animal and vehicle detection. HomeKit-enabled Wi-Fi routers are also now compatible with iOS 13.2 devices.