"According to a research report, the sensor shift stabilisation technology will make way for many camera improvements that are expected in coming years"
Apple is reportedly going to feature a sensor shift technology to lend image stabilisation to its top-end iPhone 12 Pro model. MacRumors reports based on Apple analyst Ming-Chi Kuo's note that at least one 2020 iPhone model, presumably the most expensive 6.7-inch iPhone 12 Pro Max, will feature the sensor shift technology in its rear cameras. This will not only lend stabilisation to all of the iPhone's camera modules, but also allow iPhone photographers and videographers get stabilisation even when using external lenses on their iPhone cameras.
According to Kuo's report, the 6.7-inch iPhone 12 will feature the sensor shift technology, which in turn allows camera makers to offer sensor level stabilisation to images captured. This will allow Apple to lend image stabilisation even to the ultra-wide camera on its upcoming flagship iPhones. In the iPhone 11 Pro and Pro Max, the ultra-wide camera still misses out on image stabilisation, while the wide and telephoto units get optical image stabilisation. The Pro iPhone in the 2020 lineup for Apple is said to feature a 3D time of flight sensor to gauge depth and scale rooms, in what reports have stated will be the most advanced augmented reality application on phones so far.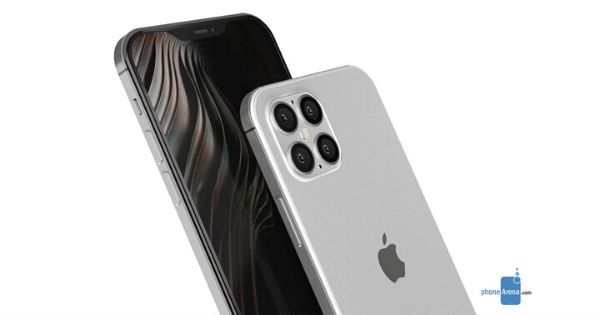 The report also states that this is just one of the new iPhone camera features that may be on the way. According to Ming-Chi Kuo, the sensor shift technology is expected to feature in only the most expensive and largest iPhone model of 2020, before expanding to at least two or three models by 2021. By 2022, Kuo further predicts that the Apple iPhones, at least the flagship one, would feature a periscope lens that enables optical zoom by up to 5x. This is as yet unchartered territory for Apple, although they have managed to create a widely acclaimed camera thanks to their excellent computational photography in the iPhone 11 lineup.
Apple's 2020 iPhones are expected to improve upon the overall camera abilities. However, the big takeaway from the iPhone 12 of 2020 is expected to be 5G connectivity and a notch-less design. It so far remains to be seen exactly what approach does Apple take in a bid to fit in the front camera. Apple typically refrains from rushing into implementing a new technology, and waits until it really sees a market for it to then implement it in the best way possible. As a result, the presence of under-display front camera seems highly improbable right now.