Highlights
iPhone 12 mini price on Amazon India is Rs 64,490, a flat discount of Rs 5,490
HDFC Bank credit card users will get another Rs 9,000 instant discount on the phone
However, even at Rs 55,490, it is not a great smartphone for most people
iPhone 12 mini is selling at a staggeringly low price of Rs 55,490 on Amazon.in at the moment, making it the biggest discount we have seen on the 2020 flagship range in a long time. To be clear, the iPhone 12 mini price in India has been slashed by a massive Rs 14,490 on the e-commerce site, making the phone a great deal for those looking to get their hands on the new Apple lineup without paying a bomb (relatively speaking). However, the limited-period iPhone 12 mini deal is not the deal that most people should go. We explain how the deal works and why it's not as great as it seems on paper.
iPhone 12 mini price slashed on Amazon
The official iPhone 12 mini price in India is Rs 69,900 for the base 64GB variant, but the smartphone is available at a flat discount of Rs 5,410 on Amazon.in. This brings down the price to Rs 64,490. But the bigger discount you get on the phone is thanks to the HDFC Bank credit card offer. Purchases made using HDFC Bank credit cards will get an instant discount of Rs 9,000, the biggest such discount we have seen so far on the iPhone 12 series. This brings the iPhone 12 mini price in India to just Rs 55,490.
But even if you don't have the bank's credit card and use the debit card instead, you can still get the Rs 4,500 instant discount on your purchase, a pretty decent sum by any measure. This offer translates to total discounts of Rs 9,910 and cuts the purchase price to Rs 59,990.
Why the iPhone 12 mini discount doesn't mean it's a great deal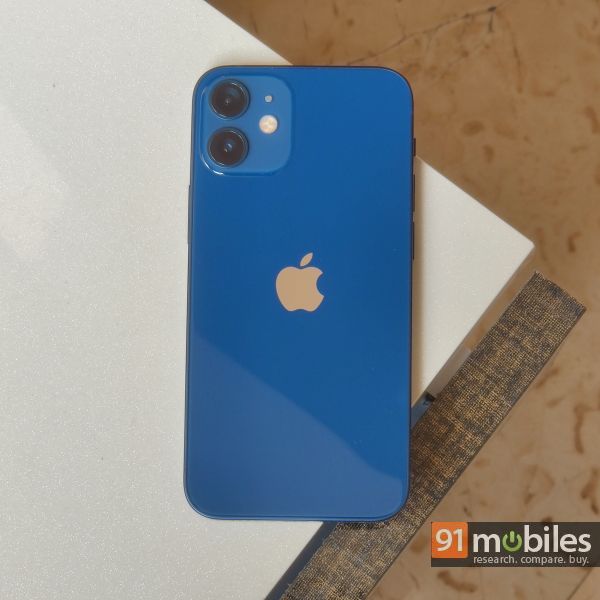 Usually, if you get a discount of ~Rs 15,000, it's an instant buy. But things are a little different in the case of the iPhone 12 mini. The reason is simply that the iPhone 12 mini is not a phone meant for everyone. Here are the reasons we think you should go with either iPhone 11 or iPhone 12 instead:
Display
The iPhone 12 mini display measures 5.4-inch, which means it's not the smallest phone in Apple's current lineup (that title goes to the iPhone SE 2020). Despite that, the 12 mini has a pretty small display by even 2019 standards, never mind 2021. For anyone switching from a phone with a display bigger than 5.5-inches, iPhone 12 mini will be a somewhat uncomfortable transition.
Battery
You must've seen this one coming. The battery life of the iPhone 12 mini is pretty abysmal, with the phone struggling to get to you past even half a day of usage. Its screen-on time of around four hours means that it is not well-suited for anyone stuck at home and using their phone frequently throughout the day. Or for road warriors. Or gamers.
Gaming
iPhones perform well when it comes to mobile gaming and the iPhone 12 series (including the mini) excels on that front due to the A14 Bionic chipset. However, the chassis design and small size of the 12 mini means that it is not as great at heat dissipation as, say, the iPhone 11 or 12 because of their bigger bodies.
These reasons, of course, don't mean that iPhone 12 mini, especially if it's priced at Rs 55,490, is not a good enough smartphone. If you can live with the smaller display and limited battery life, it is a smartphone that offers everything you would get with the vanilla 12. That means you get a phone that has 5G support, OLED screen, fantastic dual cameras on the back, 20W fast-charging, 12W wireless charging, IP68 protection, MagSafe compatibility, etc.
However, we would still recommend you either go with the iPhone 12 – which can be yours at Rs 70,999 with the Rs 6,000 HDFC Bank instant discount – or the iPhone 11 at Rs 49,999 instead of a small phone considering the limitations. iPhones are generally used for three years or more, and a smaller display and battery can definitely take a toll in that long a period.