"According to iOS 14 code spotted by 9to5Mac, the iPhone 12 will have support for augmented reality features and an AR app as well."
Apple has already been reported to be working on multiple iPhones as part of its flagship iPhone 12 lineup for 2020. Like 2019, this year too is expected to see the introduction of two 'Pro' iPhones, and now, according to a report by 9to5Mac, the iPhone 12 Pro and iPhone 12 Pro Max will likely be the only devices in the new iPhone lineup to get a 3D time of flight (ToF) sensor. The 3D ToF sensors are key equipment to enable augmented reality features on a device since they are accompanied by infrared projectors that can accurately create a projected map of surroundings, hence enabling features such as room scaling, measurements, augmented stickers, and more.
According to 9to5Mac's report, the publication has seen iOS 14's source code, which includes details about new iPhones that bear the codename 'd5x'. This falls in line with the nomenclature from iPhone 11 series, which was reportedly codenamed 'd4x'. Interestingly, it was found that of the new d5x iPhone models, only two of them were listed as equipped with ToF sensors. Since this typically indicates higher ability over standard smartphone cameras, 9to5Mac states that the two new iPhones with the ToF sensors would be the iPhone 12 Pro and Pro Max.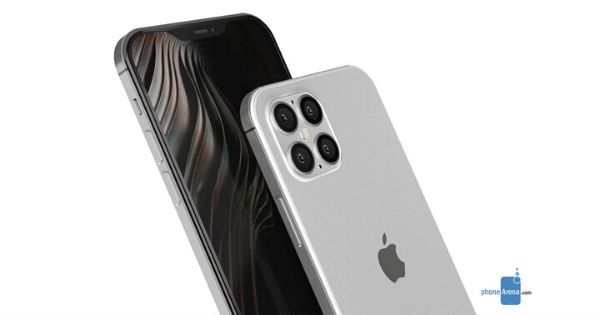 The report further corroborates a previous report by noted analyst Ming-Chi Kuo, who had stated that at least two of Apple's new iPhones would come with a ToF sensor. Apple is also believed to be making a dedicated augmented reality app to go with the new hardware, which will presumably give it superior room scaling and measurement features, beyond the rather basic 'Measure' app seen on iPhones so far. Additional AR features may also be introduced to take advantage of the presence of the depth gauging sensor.
Apple's iPhone 12 Pro lineup is expected to feature a quad-camera layout, including a wide-angle camera, an ultra-wide camera, a telephoto camera and the depth sensor. This will likely also bring some design revision to the iPhone 12's camera module, which faced mixed reception on its predecessor, the iPhone 11. However, the latter was hailed for superior imaging performance and Apple's generally excellent computational photography algorithm, which may see further evolution in the iPhone 12 lineup.
Going forward, it remains to be seen if Apple eventually faces a delay in the launch of the iPhone 12, since the coronavirus pandemic is expected to significantly impact the entirety of the smartphone industry. Along with restrictions in mass gatherings cancelling out events, Apple is also believed to be facing a supply crunch due to component makers' factories being put in lockdown. The iPhone 12 will be a much-observed device through 2020, and it will be interesting to note the design and feature set that the device finally comes with.