Highlights
Images of iPhone 13 front glass have shown up online
They showcase the iPhone 13, iPhone 13 Pro, and iPhone 13 Pro Max with a smaller notch and a readjusted earpiece position
The iPhone 13 series is expected to launch this year in September
The iPhone 13 series is widely expected to come with smaller notches than we have seen on iPhones so far. We finally have a look what these iPhone 13 models with smaller notches could look like, if a new leak from MacRumors is true. In the image below, we can see the iPhone 13 front glass. The notch is indeed smaller than that of its predecessor. All three version of the smartphone have been pictured here, the iPhone 13, 13 Pro and 13 Pro Max. It is unlikely that an iPhone 13 Mini will be launched this year, given how unpopular its predecessor has turned out to be, although there is at least one report that suggests otherwise.
iPhone 13 design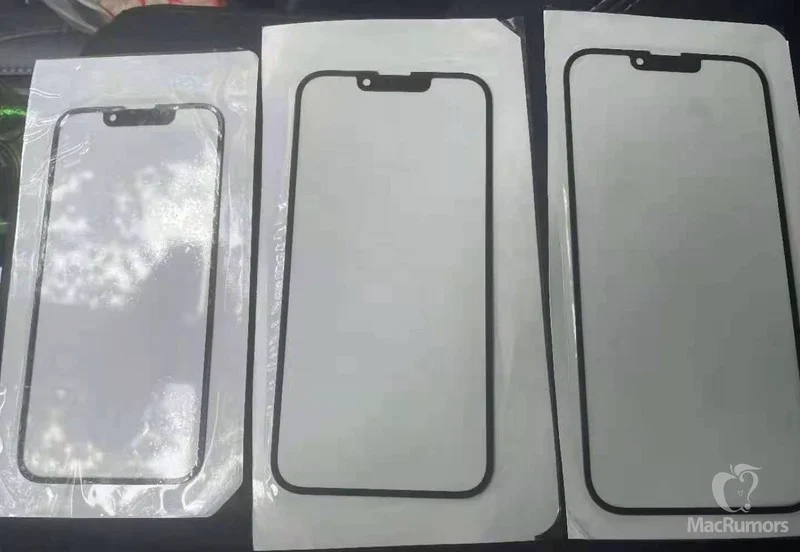 iPhone 13 display glass with smaller notch
The above iPhone glass panels also show us that the Face ID sensor has been move around a little, as has the earpiece. However, the presence of the Face ID sensor suggests that it will be the primary form of biometric authentication on iPhones. The rumoured in-display fingerprint sensor will have to wait, it seems. Thankfully, the iPhone 13 will be launched as per schedule this year, presumably in September.
Also read: iPhone 13 Pro will reportedly use 120Hz LTPO OLED displays from Samsung
iPhone 13 specifications
Over the past few weeks, we've learned that some key iPhone 13 specs will include a 120Hz LTPO panel from Samsung, at least on the Pro models, up to 1TB of storage, an upgraded ultra-wide-angle lens across all three models, a larger battery, Wi-Fi 6E, and always-on display functionality. Then again, we hear similar rumours every year, so it's best to reserve judgement until the phones have been launched.