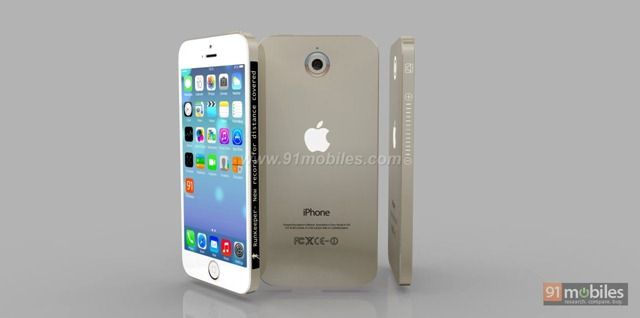 "While its just a concept, we have tried our best to make it as close to real as possible"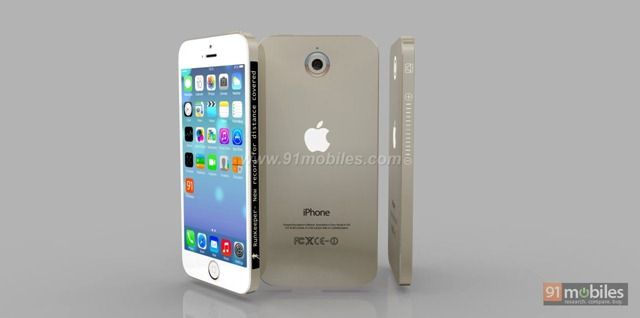 The Nexus 6 Concept we came up with last time was very well accepted, and we are again back with yet another concept. This time we've tried creating a concept of the upcoming Apple iPhone 6 smartphone based on suggestions from our readers and followers on Facebook and Twitter. However, do note that this is just a creative representation of what our readers want the device to look like and doesn't resembles the real product or anything associated with it in any way. The concept is just a creative representation of what the Apple iPhone 6 might look like, based on our interpretation of Apple's core philosophies regarding the iPhone and the suggestions from our readers.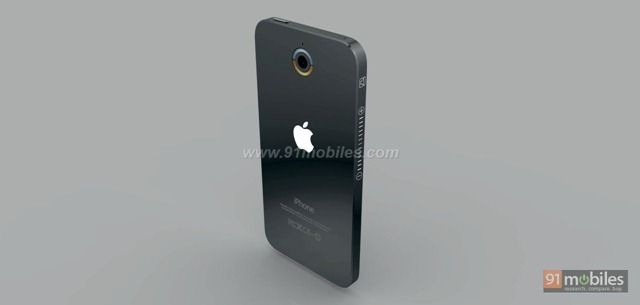 The Apple iPhone is a brilliant piece of technology. Instead of using hardware specs to compete in the smartphone wars, it uses a mixture of stylish looks, intuitive and fluid user interface and an obsession with comfortable usage. Taking the same idea a couple of notches ahead, our iPhone 6 concept aims at offering a glimpse at the future. Our iPhone 6 concept sports a 4.7-inch LCD display featuring a full HD display. Though device makers are moving towards bigger devices, the iPhone 6 sticks to its ideology of one-handed utility. The 4.7-inch display is of course, bigger than what the iPhone 5 / 5s offer currently, but not so big so as to affect comfortable usage. Along with the 4.7-inch display, the iPhone 6 also features a secondary OLED display on the right side of the device. This display offers ready access to information pertaining to notifications and alerts, without the need to power up the main display and therefore prolong battery life as well.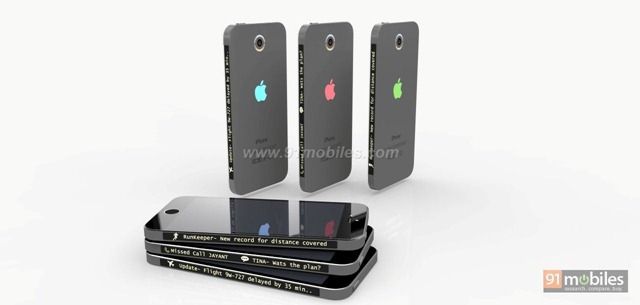 The iPhone 6 comes with an overall thickness of about 7mm, which combined with the bigger screen size makes for a slim and sleek device. As far as the colour options go, the iPhone 6 would be made available in gold, black and white, with a full metal back featuring a brushed finish for added looks. In addition to the secondary display on the side, iPhone 6 also features a backlit Apple logo at the back. The logo is also an innovation in itself and has an embedded notification LED inside which glows corresponding to the type of notification or alert. For instance for missed calls, messages and emails the LED blinks red, while for sports and fitness-related notifications, it blinks green. In terms of hardware, the iPhone 6 runs on the latest A7 dual-core processor clocked at 2GHz for superior computing. The processor offers 64-bit computing support for powerful performance. Along with it, there is a healthy 2GB of RAM for faster multitasking and multiple storage variants with 32, 64 and 128GB capacities.In terms of connectivity, the smartphone features single-SIM GSM connectivity with support for 4G/LTE capable networks. For wireless connectivity, there is Bluetooth 4.0 and dual-band Wi-Fi along with NFC for easy and seamless connectivity with compatible accessories and devices. The camera at the back is the same 8-megapixel one, but with a brand new circular true tone flash. This offers uniform illumination for the subject, resulting in more natural-looking images shot in low light. Additionally, the camera gets support for 4K video recording as well. In the front there is a 5-megapixel camera which is also capable of recoding videos at full HD resolution.