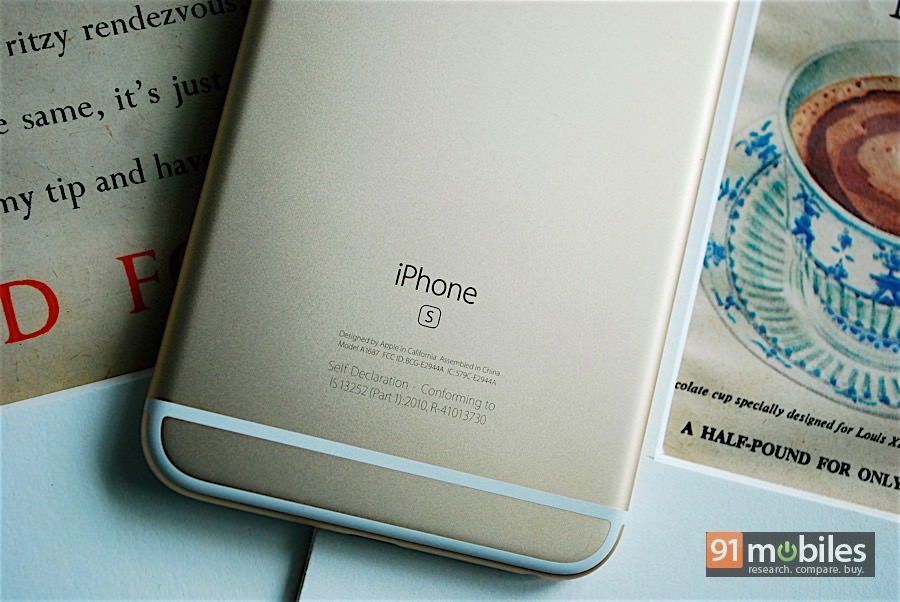 "All your queries on the iPhone 6s Plus, answered"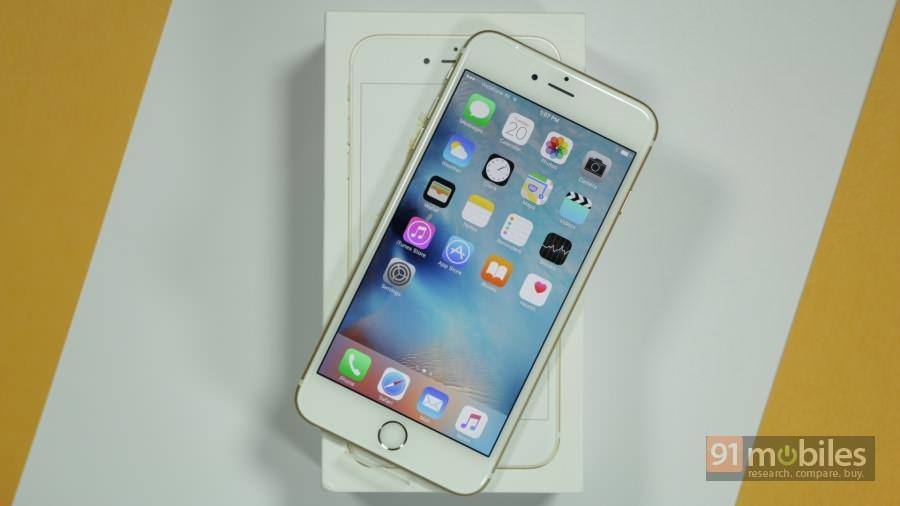 2015 is an 's' year for Apple. On the 's' years, Apple doesn't tamper much with the design of the previous year's iPhone model, but focusses instead on introducing key innovations. With the
iPhone 4s
, Apple introduced its voice-assistant Siri (it was a big deal at the time), and with the
5s
, it debuted the Touch ID fingerprint sensor. This year, Apple launched the
iPhone 6s
and
iPhone 6s Plus
, which are physically hard to tell apart from their predecessors, but as expected, feature some major changes underneath that shiny metal exterior. We've got the top-end
iPhone 6s Plus 128GB
(
first impressions
) in our labs, and we're going to be answering some of your commonly asked questions about the smartphone. Read on.
Can you give me a rundown of the iPhone 6s Plus' core specs?
Sure. The iPhone 6s Plus features a 5.5-inch full HD display, equating to a pixel density of 401ppi. It's powered by the new 64-bit A9 chipset, which is a dual-core processor clocked at 1.84GHz, working in tandem with an M9 motion coprocessor and 2GB of RAM. The phone features a 12MP iSight camera and a 5MP FaceTime camera. The 6s Plus ships with iOS 9 out-of-the-box, and is fuelled by a non-removable 2,750mAh battery.

So, are there any physical differences between the iPhone 6 Plus and 6s Plus?
There are, but you'd be hard pressed to notice. The iPhone 6s Plus is slightly thicker, measuring 7.3mm as opposed to its predecessor's 7.1mm waistline. It's also heavier, weighing in at 192g, a full 20g heavier than the
6 Plus
(
review
), which tips the scales at 172g. Apple also seems to have taken last year's Bendgate scandal into account, using a sturdier series 7000 aluminium alloy to construct both the 6s and 6s Plus.

How do the iPhone 6s Plus and 6s differ?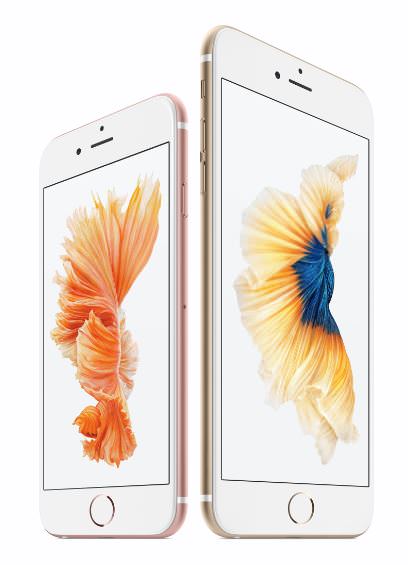 The iPhone 6s Plus and 6s are differentiated mainly by screen size – while the 6s Plus features a 5.5-inch display, the 6s is fitted with a more compact 4.7-inch screen. The 6s also gets a lower screen resolution of 1,334 x 750 pixels, resulting in a pixel density of 326ppi. The 6s is slimmer at 7.1mm, and of course lighter, weighing in at 143g. While both smartphones offer the same camera configuration, the 6s misses out on Optical Image Stabilisation (OIS), which is present in the 6s Plus' primary camera. The 6s, owing to its smaller size, also gets a smaller battery, with a capacity of 1,715mAh.
Related read:
iPhone 6s and 6s Plus: what's new

What do I get inside the retail box of the iPhone 6s Plus?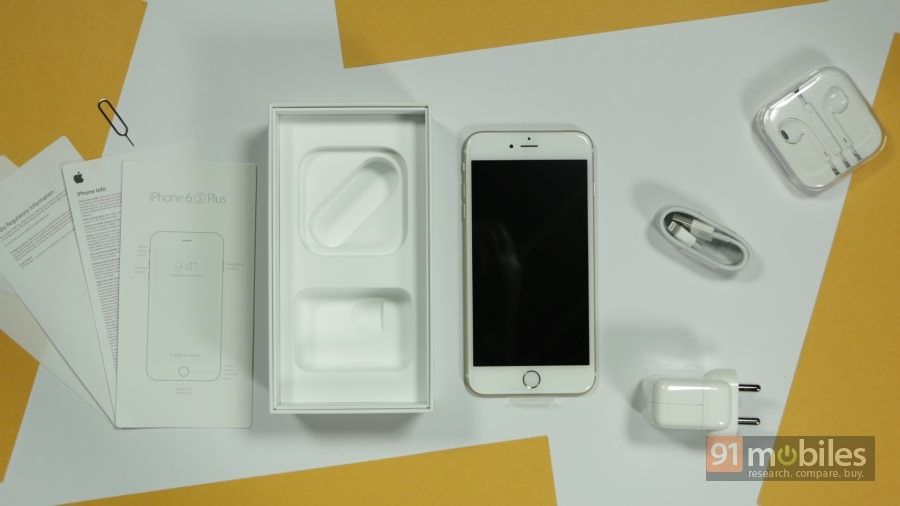 The iPhone 6s Plus ships with standard Apple fare, including a two-pin wall charger, USB to Lightning cable, wired stereo headset with a microphone, a SIM-ejector tool and standard documentation. You can check out our
unboxing
for more details.

What kind of SIM card does the iPhone 6s Plus accept? And what are the connectivity options available?
The iPhone 6s Plus, like several earlier iPhone models, accepts a single nano-SIM card. It supports both Indian 4G bands, apart from Wi-Fi 802.11ac with MIMO, Bluetooth 4.2, GPS, GLONASS and NFC (only for Apple Pay).

What are the camera specs on offer? And what is this Live Photos feature I keep hearing about?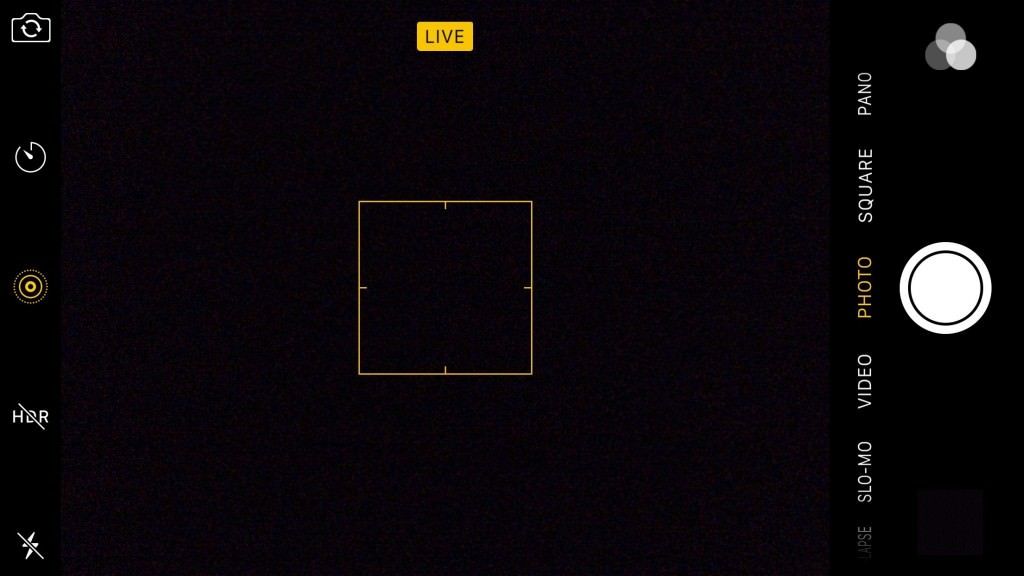 As we mentioned earlier, the iPhone 6s Plus is fitted with a 12MP primary camera, a significant improvement over the 8MP shooter on its predecessor. The camera lens is protected by Sapphire Glass, and is complemented by a True Tone dual-LED flash. The camera features an f/2.2 aperture, five-element lens, BSI sensor, OIS, hybrid IR filter, and Focus Pixels, which is just a fancy term for phase detection autofocus (PDAF). It is also capable of recording video in 4K. The front camera has also been bumped up from 1.2MP to 5MP, and now offers a front-facing 'Retina' flash, which illuminates the display for better low-light selfies. Other features of the cameras are standard, including Auto HDR, Panorama, Slo-Mo, Time Lapse, Timer and filters.
Coming to the much-hyped Live Photos feature, when enabled, the camera captures 1.5 seconds of video and sound before and after a photo is snapped, resulting in a moving image. You can press anywhere on the image to see the Live Photo in action, and even make it your lockscreen wallpaper.
What version of iOS does the iPhone 6s Plus run? Can you give me a rundown of the new features?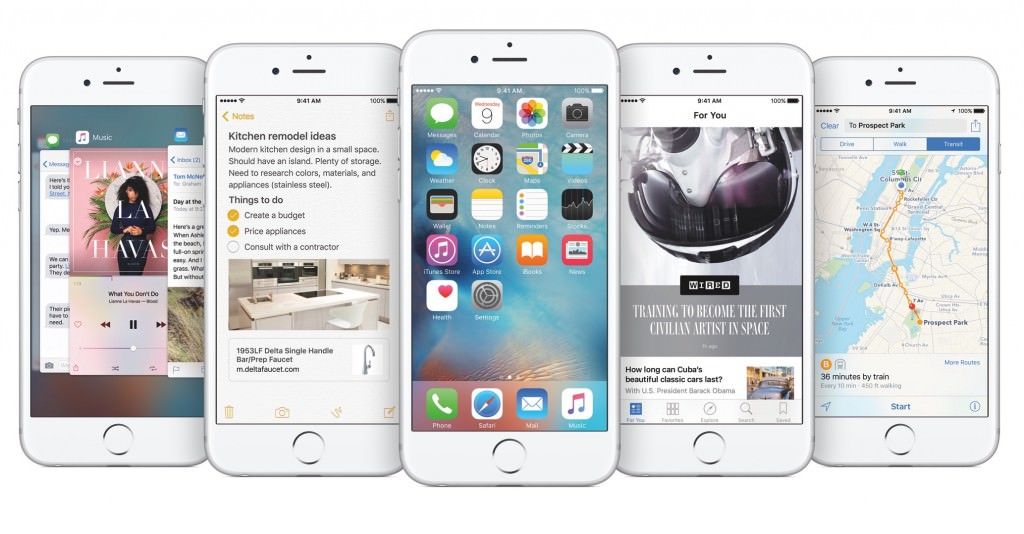 The iPhone 6s Plus ships with iOS 9 out-of-the-box, although you'll be able to upgrade to iOS 9.1 now. iOS 9 is packed with improvements designed to make iOS work better. One of the major new features is the new Search screen, which is accessible by swiping to the left of the homescreen. Here you'll find Siri Suggestions, consisting of frequently used contacts and suggested apps you might want to access, depending on your past usage patterns. Another handy new feature is the Low Power mode, which extends battery life by curbing background app refresh, Hey Siri, automatic download and more. Apart from this, iOS 9 is packed with improved native apps, improved security and faster performance, and more.
What is 3D Touch? And how does it work exactly?
Perhaps the most innovative feature in the iPhone 6s Plus and its little sibling is Apple's new touchscreen technology, which the company is calling 3D Touch. It's similar to Force Touch which was introduced with the Apple Watch. Thanks to the presence of a Taptic Engine, the screen also registers varying degrees of pressure. For example, if you press hard on icons (of compatible apps), you get a pop-up contextual menu. 3D Touch also goes one step further – in the
Mail
app for instance, pressing on an email will display a floating preview which disappears when you take your finger off the screen. This is called 'Peek'. Press harder though, and the email will open up in its own window. That's a 'Pop'. Most native apps have been implemented with 3D Touch, and several third-party apps, with more growing by the day, are being updated with compatibility.
What's new with Touch ID?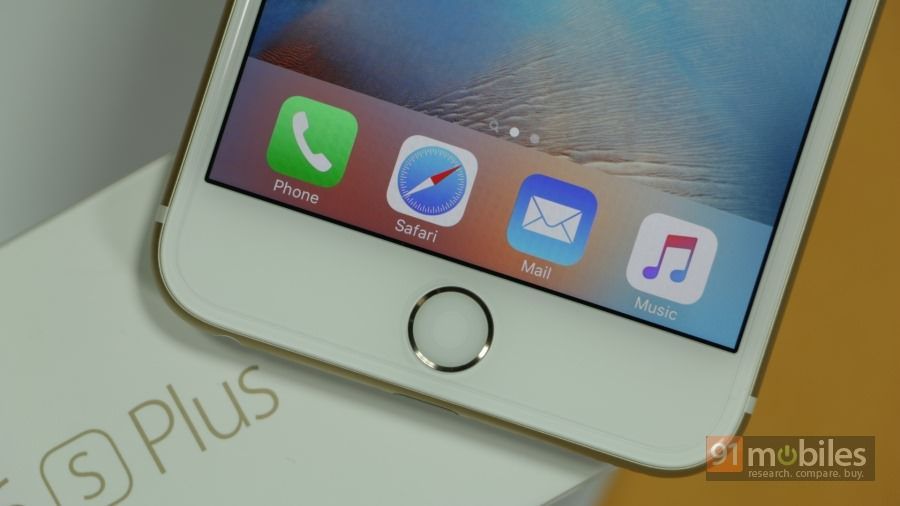 Apple didn't make any modifications to its Touch ID fingerprint sensor with the 6/6 Plus – not that it made much difference, considering Touch ID on older generation iPhones is still among the best and most accurate smartphone fingerprint sensors. With the new iPhones though, Apple has upgraded Touch ID to version 2.0, which is faster and more advanced than the previous iteration.
What about Siri? Did it get any upgrades?
As a matter of fact, it did. Apple's voice-assistant Siri has been around for a few generations now, and while its features have considerably improved since inception, accessing it always required the cumbersome process of long-pressing the home button. The option to say the 'Hey Siri' voice command was introduced in iOS 8, but required the iPhone to be plugged into a power source. With the iPhone 6s and 6s Plus, you can access 'Hey Siri' at any time – just like you'd say 'OK Google' on an Android device.
Does the iPhone 6s Plus feature a one-handed mode?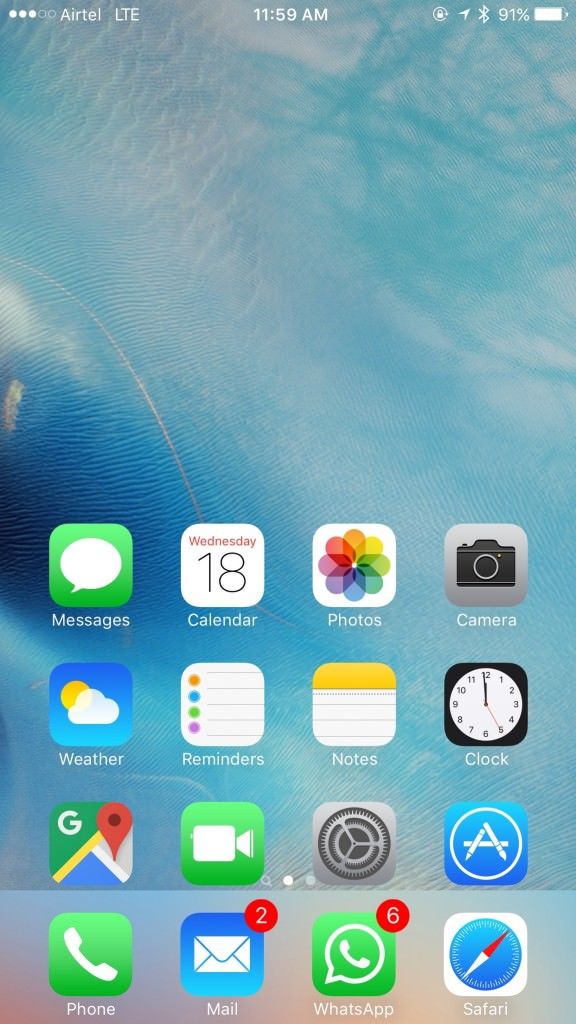 Yes, it does. Just like its predecessors, you can double tap (not press), the Home button to shrink the screen to half its size, which is helpful when you want to navigate the iPhone 6s Plus one-handed.
What storage variants and colours can I purchase the iPhone 6s Plus in?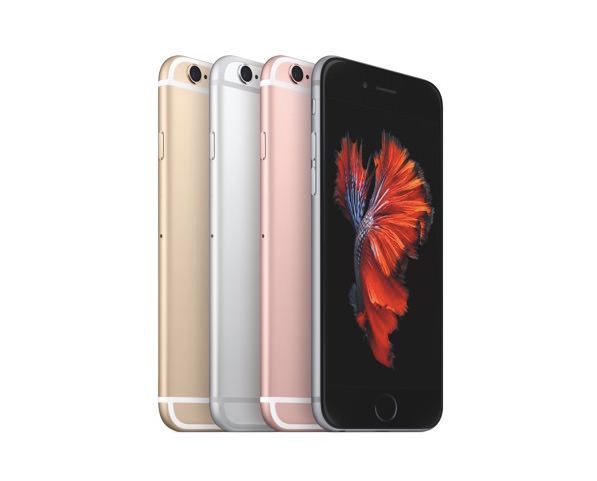 Before launch, there were hopes that Apple would finally get rid of the 16GB base model, given that expandable storage isn't supported on iPhones. Unfortunately, this isn't the case, and you still get the 16GB, 64GB and 128GB storage options for the 6s and 6s Plus. In terms of colour options, you can get the smartphone in Silver, Space Grey, Gold and the new Rose Gold hue.
So, will I need to sell a kidney to get one?
A kidney, an arm and a leg, most likely. iPhones have traditionally been more expensive in India than other countries like the US, UK and Hong Kong, but this year, Apple has put a premium on the premium. The iPhone 6s Plus starts at a heart-stopping Rs 72,000 for the 16GB model, and goes on to Rs 82,000 for the 64GB variant and Rs 92,000 for the 128GB model. To find out if it's worth emptying your bank account for the iPhone 6s Plus, hold on for our review.
We hope we've answered all your questions on the iPhone 6s Plus, but if we've missed anything, please lets us know in the comments and we'd be happy to help.