Highlights
Foxconn has unveiled three EVs under the Foxtron brand
The Foxtron brand established as a JV with Taiwanese auto-maker Yulon Motors
Foxconn is aiming at

$35.78 billion from the EV business in the next 5 years
Foxconn, the contract manufacturer that makes Apple's iPhones and other devices, is planning on getting into the EV business and has unveiled 3 prototype vehicles in its Hon Hai Tech Day conference. This diversification can be credited to the sustainable shift to electric based architecture in the automobile car market. Foxconn is also reportedly working towards multiple deals in the auto sector over and above the EVs that it plans to build by itself. This adaptation for a company like Foxconn comes with little surprise owing to its manufacturing prowess especially in highly specialised manufacturing fields like smartphone manufacturing.
Foxconn enters the EV market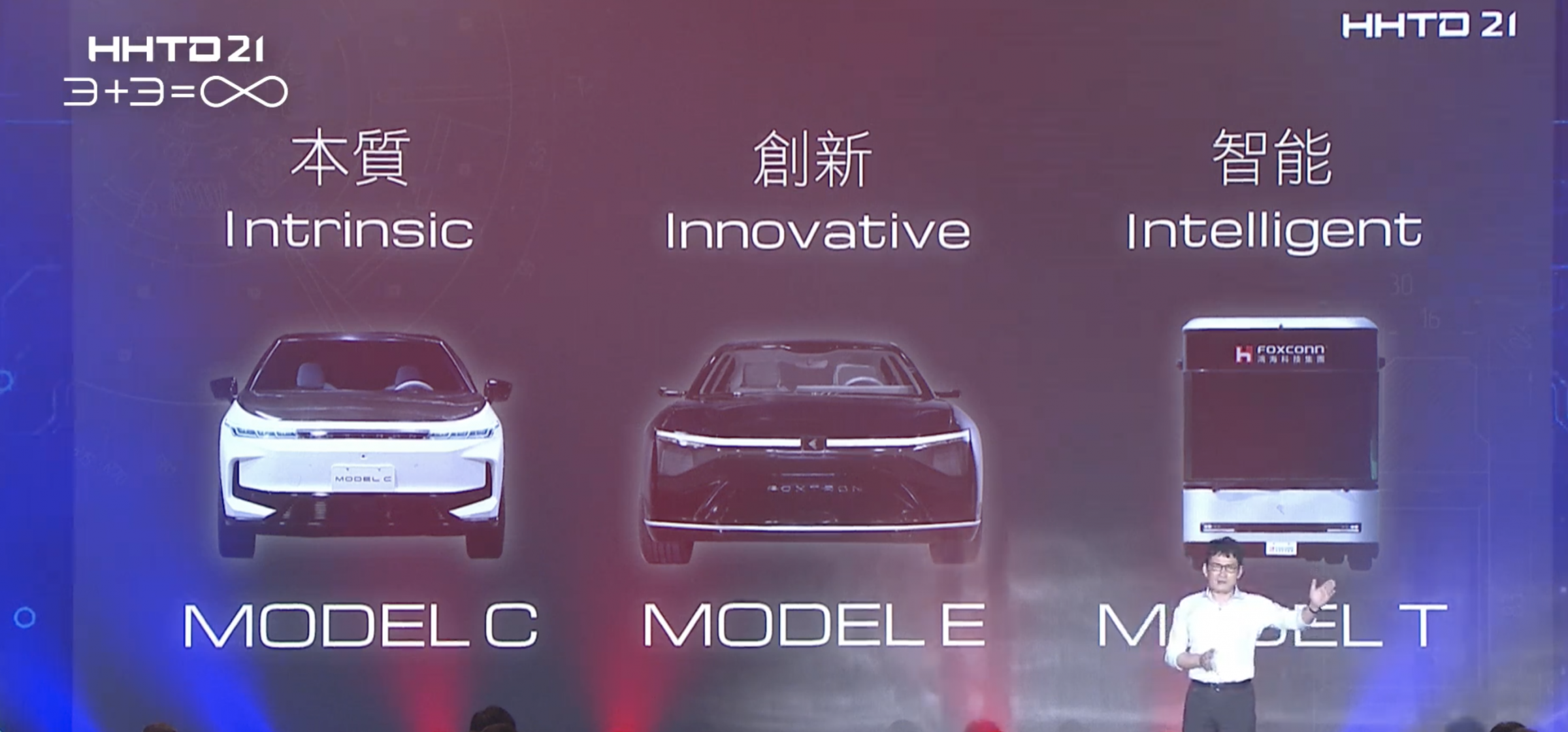 Foxconn plans to enter the EV market with two passenger cars and one commercial bus. The prototypes have been made by Foxtron, the JV between Foxconn and Taiwanese automaker Yulon Motor. The latter is a long-time player in the auto sector and manufactures cars for Nissan and Mitsubishi and also owns luxury car brand Luxgen. The two passenger cars will include an SUV called the Model C and a luxury passenger model called Model E. The Model C SUV is likely to be priced at $35,700. The electric bus has been named the Model T. The nomenclature sounds similar to Tesla's portfolio of products.
The company says it has incorporated new-age technologies to change automobile supply chains and develop "kits" that combine hardware and software, thus shortening the time and cost of developing vehicles. Foxconn leads this open software and hardware platform called MIH Consortium.
Foxconn Chairman Young Liu told Nikkei Asia that the company aims at a NT$1 trillion ($35.78 billion) EV revenue a year by 2026. The company has been actively dealing with auto sector contracts and claims to have had at least one collaboration with the auto sector each month for over a year. Foxconn has gone on to take over Lordstown Motor's Ohio factory for $230 million. As a part of the deal, Foxconn will also be manufacturing Lordstown Motor's first EV, the Endurance pick-up truck. Foxconn has also been working with EV maker Fisker and will be manufacturing vehicles for the same in 2023.
The brand has also acquired a semiconductor facility in Taiwan that will help in the control of the supply and development of Silicon Carbide (SiC) chips, which play important role in EV production.