Highlights
iPhone SE 2020 price in India starts at Rs 42,500 compared to the Rs 47,999 market price of iPhone XR
iPhone SE 2020 has a faster processor, more storage options, and faster charging tech
iPhone XR offers a bigger display, Face ID, and longer battery life
iPhone SE 2020 has launched in India at a starting price tag of Rs 42,500, making it the cheapest model in Apple's new lineup. It offers the latest processor – the A13 Bionic, same as the flagship iPhone 11 Pro Max – but cuts back on a lot of the features that you find on modern smartphones in order to keep the price tag low. With a price tag just north of Rs 40,000, iPhone SE 2020 will frequently be compared by buyers with the iPhone XR. In fact, the top question on the minds of buyers will be whether to buy iPhone SE 2020 or iPhone XR if they are purchasing an Apple phone in the Rs 40,000-50,000 price bracket. So, let's take a look at the iPhone SE 2020 and XR prices in India, specifications, and features to help you figure out which model will be better for you.
iPhone SE 2020 vs iPhone XR prices in India
Though it was available at an official price tag of Rs 49,900 (till recently), the iPhone XR price in India in online stores has been closer to Rs 45,000 and has even gone under Rs 40,000 in a couple of e-commerce sales. With the recent GST hike, the iPhone XR price has gone up to Rs 52,500 but we can expect to sell under Rs 50,000 online (it is listed at Rs 47,999 on Flipkart at the moment) once the lockdown is over. This price will be for the 64GB variant, while the 128GB variant is officially available at Rs 57,800 and should be sold above Rs 50,000 even online.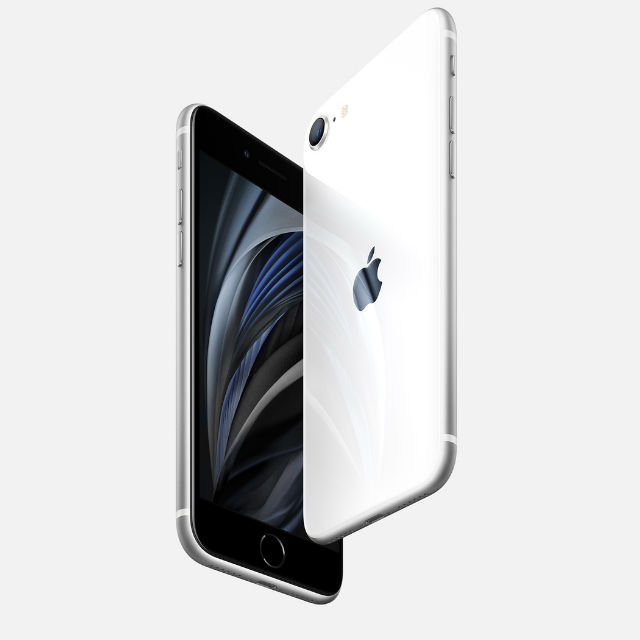 In contrast, the iPhone SE 2020 price in India is Rs 42,500 for the base 64GB variant. The handset's 128GB and 256GB variants are priced at Rs 47,800 and Rs 58,300, respectively. It is unlikely the iPhone SE 2020 price will be discounted online, at least for a few months of the launch. There is no official launch date or release timeline for the Indian market yet.
iPhone SE 2020 vs iPhone XR specifications and features: what's different?
iPhone SE 2020 is the newer model of the two but that doesn't really mean it offers better hardware. Starting with the display, iPhone SE 2020 comes with a 4.7-inch Retina HD display with 750 x 1334 pixels resolution while the XR has a 6.1-inch Liquid Retina display with 828 x 1792 pixels resolution. It should be noted that while the display resolutions are different, the viewing experience (at least in image resolution terms) will be the same since both phones have LCD panels and 326ppi pixel density. But the iPhone XR display is better in other respects, primarily the 120Hz touch sensing for faster touch response and the 30 percent bigger screen size.
Apple has used the Touch ID fingerprint sensor on the iPhone SE 2020, which seems archaic in this day and age thanks to facial authentication on smartphones. That's another area where iPhone XR leads as it comes with Face ID for biometric authentication.
One area where iPhone SE 2020 definitely outscores the XR is the processor. The former is powered by Apple's flagship A13 Bionic chipset, which it says it the fastest yet on a smartphone. In comparison, the XR has the A12 Bionic SoC. The A13 Bionic is reportedly 20 percent faster than A12 Bionic in both application and graphics processing while consuming 25 percent lesser energy.
Moving on to battery, Apple says iPhone SE 2020 has the same battery life as iPhone 8, which has a 1,821mAh cell and lasts less than a day in our review. On the other hand, iPhone XR has a bigger 2,942mAh battery that lasts well over a day.
iPhone XR battery life is well over one day, while iPhone SE 2020 is unlikely to last the full workday due to the smaller cell size.
Among the relatively smaller points of difference, 64GB and 128GB storage options are common for both models, while the iPhone SE 2020 also gets a 256GB option, which isn't available in the market anymore for the XR. Conversely, you get more colour options with the bigger model (Black, Red, Coral, Blue, and White) compared to the smaller handset (Black, White, and Red).
iPhone SE 2020 vs iPhone XR specifications and features: what's common?
Despite the above differences, there is plenty that is common between the two smartphones. Both iPhone SE 2020 and iPhone XR are powered by the iOS 13 operating system, feature Haptic Touch, come with IP67 rating for water-resistance, 18W fast-charging support, Qi wireless charging, and dual-SIM functionality thanks to eSIM. Apple doesn't reveal the amount of RAM on the phones, but we know that the iPhone XR has 3GB of RAM. Leaks in the past (which have turned out to be accurate in this phone's case) have said iPhone SE 2020 also packs 3GB of RAM. The connectivity suite, lack of a 3.5mm audio jack, and stereo speakers are common between the two too. Even the camera systems and features of the iPhone SE 2020 and iPhone XR are the same.
So those the differences and common features between the new iPhone SE 2020 and iPhone XR. Don't forget to tell us in the comments section which model you will go for!