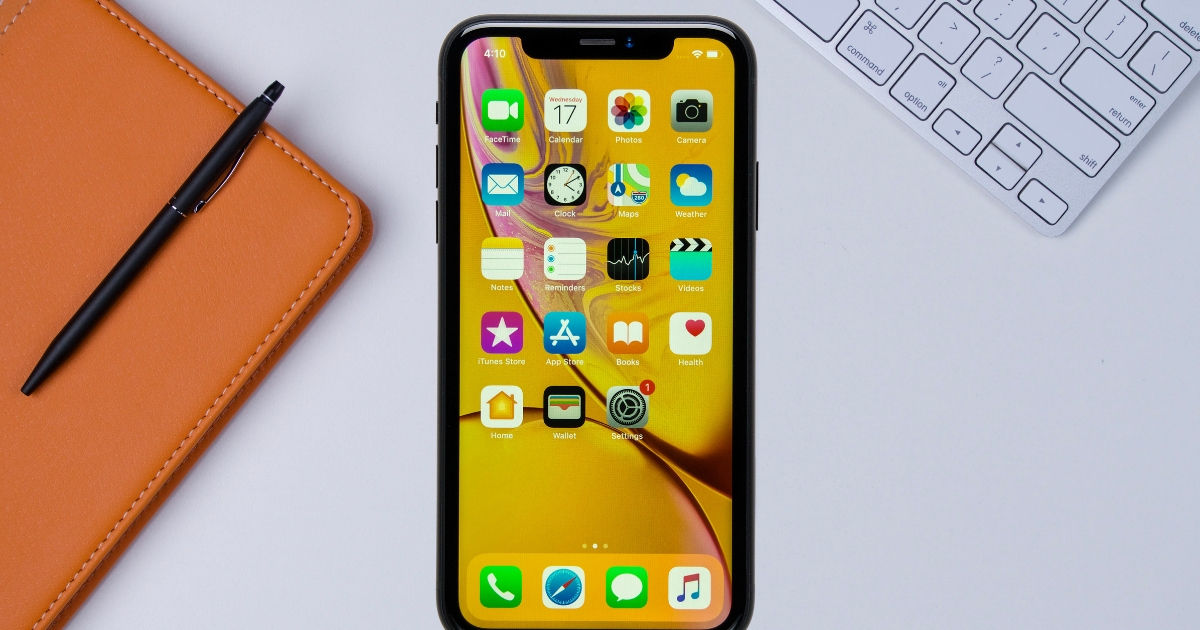 "The iPhone XR scored 101 points compared to Pixel 2's 98 points in the latest DxOMark review"
Apple's most affordable smartphone of 2018 – the iPhone XR (review) – has defeated Pixel 2 to be the best single-camera smartphone out there. As per DxOMark, the cameras of the XR scored 103 points for still photography and 96 points for videos to nail an overall score of 101 points. For those unaware, DxOMark is a world-renowned camera reviewer and its benchmarks are held in high regard.
The results have put the iPhone XR in the fifth position, ahead of Samsung Galaxy S9 (99 points) and Pixel 2 (98 points), in the DxOMark list. Talking about the specifications, the handset comes with a 12-megapixel camera sensor at the back with 1.4-micron pixel, f/1.8 aperture, OIS, PDAF, and a dual-tone quad-LED flash. At the front, it features a 7-megapixel TrueDepth shooter for selfies and video calling.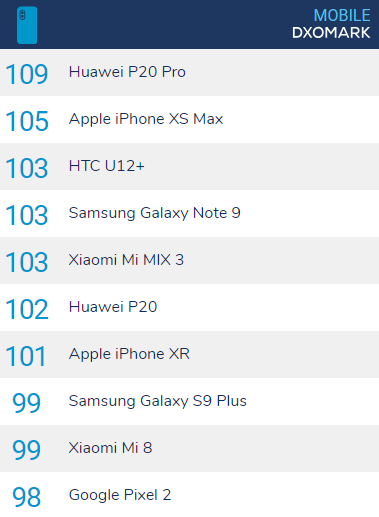 The research outfit claims that the iPhone XR imaging prowess is at par with its elder siblings – the iPhone XS and XS Max. Apple's software and image processing allow the device to capture "multi-frame" buffer at different exposure with "zero shutter lag" to produce "HDR images in real time." Despite sporting single lens, iPhone XR worked well on key photo attributes of exposure, contrast (90), colour (82), and autofocus (99).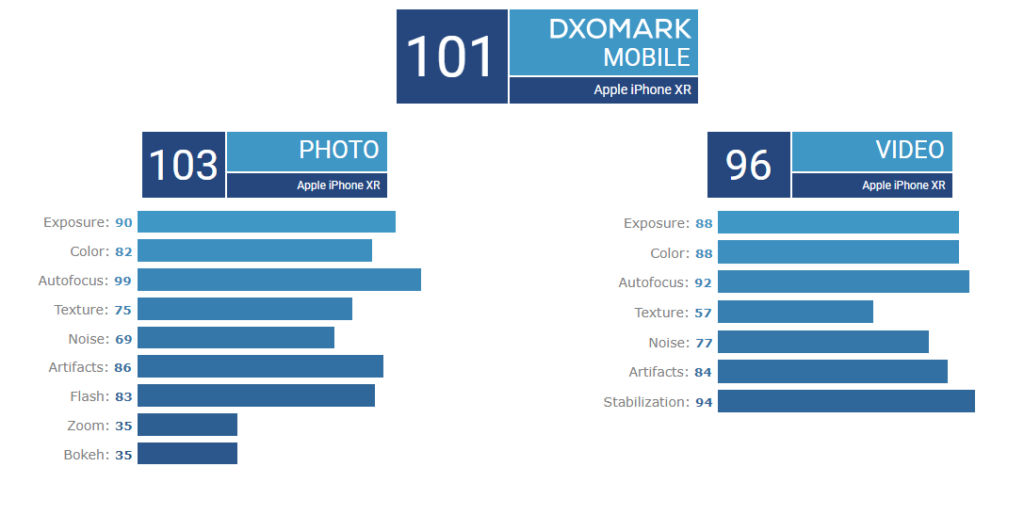 Furthermore, DxOMark notes that the "zoom and bokeh shots aren't as strong on the XR compared to the XS Max, but Apple has managed to improve the flash on the XR a little, which we identified as a weak point for the XS Max during our testing." While low-light photography was regarded as "usable" even though the details get lost slightly, the flash performance on iPhone XR is said to be better than the iPhone XS Max. In low light, the iPhone XR still can't beat Pixel 2, which is a top performer in this field.
As for videos, the iPhone XR offer great dynamic range, excellent image stabilisation and Autofocus. Unfortunately, the same cannot be said for white balance and exposure under changing lighting conditions. In very low light, the level of detail is slightly low on the XR.
"Compared to the Google Pixel 2, which is the best single-cam smartphone we'd tested up until now, the results are very comparable in many areas, but thanks to improved results for noise and particularly for artefacts, the iPhone XR just nudges it out of first place to become our top-ranked single-cam smartphone," concludes DxOMark.