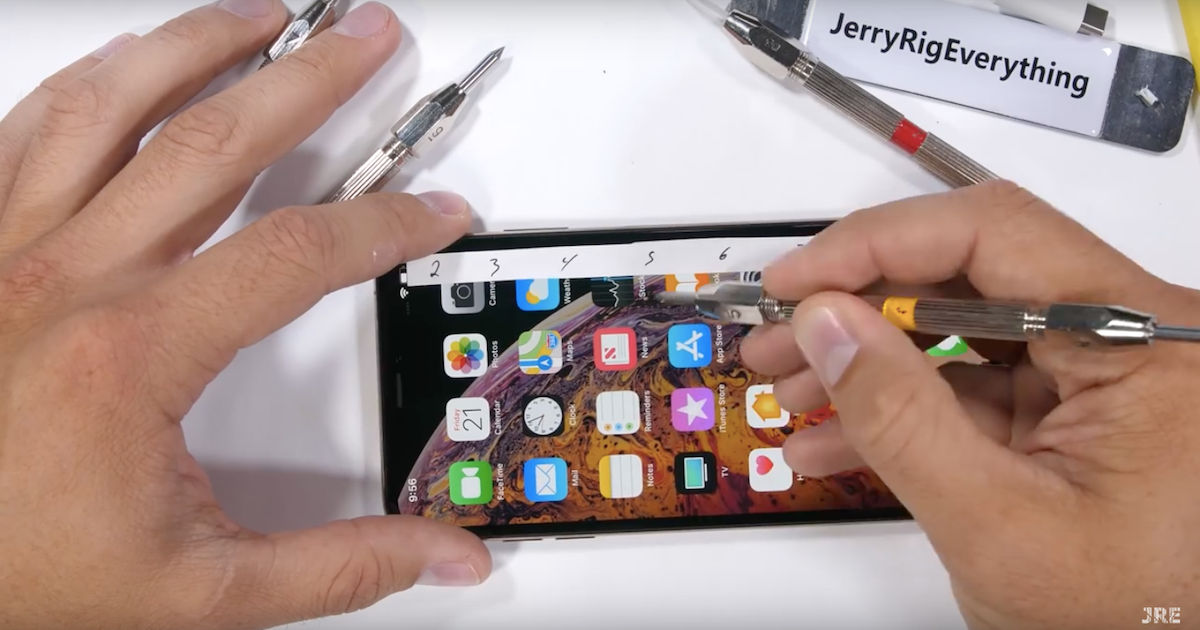 "The new iPhone XS and XS Max were subjected to extensive durability and drop tests and survived"

Apple started shipping its first batch of the iPhone XS and XS Max on September 21st and after iFixit tore them apart to find small hardware changes, the devices have now been subjected to drop and durability tests. The iPhone XS Max was put through bend, scratch and burn tests in the hands of Zack Nelson, the man behind YouTube channel JerryRigEverything.
The new
iPhone XS Max
screen doesn't seem to be more scratch-resistant than most other flagship phones, as it started showing scuffs on the surface at level six. This is despite Apple's claims that the new iPhones have the most durable screen protection to date. That said, the stainless steel frame of the iPhone XS Max is harder than aluminium and has great durability. The rear glass, if it shatters, can potentially cost you $500 which is why the YouTuber suggests putting a Dbrand skin on it. Also, the camera lens which is protected by sapphire crystal glass doesn't seem to have much more scratch resistance than ordinary glass.
For the bend test, you can be rest assured that the bigger iPhone is quite structurally rigid, and requires a lot of pressure to bend, thanks to the metal build. The device also passed the burn test easily.
As for the drop test, we turn our attention to
Techsmartt
, another YouTube channel that tested both the iPhone XS and XS Max. The summary of the drop test is that both new iPhones are certainly more durable than the iPhone X. However, the XS Max suffers more, whereas the smaller XS passes these tests with just a few scuffs, even when dropped from a 3-metre height. However, drops from relatively low heights like your pocket won't result in any substantial damage (scratches, scuffs or cracks).