Since the beginning of 2020, we've come across many powerful smartphones in the Indian market, but the title of the most powerful Android smartphones certainly goes to models that pack the latest Snapdragon 865 processor. Qualcomm's Snapdragon 865 is a flagship chipset that powers most of the high-end smartphones right now. And the good thing is, buyers across other segments can also taste the goodness and power of the processor as leading smartphone brands remain aggressive in offering powerful devices at attractive prices that don't burn a hole in your pocket. This is why you've got plenty of options in the highly attractive value-for-money flagship segment that let you enjoy the power of the Snapdragon 865 SoC without spending an absurd amount of money.
The list of Snapdragon 865-powered smartphones in India includes the likes of iQOO 3, Realme X50 Pro, OnePlus 8, Xiaomi Mi 10, OnePlus 8 Pro, and Motorola Edge+. The above list, of course, starts from the most pocket-friendly Snapdragon 865 phone and goes up to the most expensive model. And the prices are spread across the spectrum, from the early Rs 30,000s to the mid-Rs 70,000s. Of course, all these phones offer advanced cameras, huge displays, long-lasting batteries, and more. Let's take you through the features and hardware the Snapdragon 865-powered phones in India have to offer:
iQOO 3
iQOO 3 is the most affordable Snapdragon 865 smartphone in the Indian market today, by a rather wide margin. It comes with a 6.4-inch Super AMOLED screen with HDR10+ support, 1200 nits of peak brightness, Corning Gorilla Glass 6 protection, 20:9 aspect ratio, bezel-less design, and an in-display fingerprint scanner. Of course, the performance of the smartphone is handled by the latest Qualcomm Snapdragon 865, with the UFS 3.1 data transfer speeds making multitasking a breeze. In fact, iQOO 3 earlier this year posted the highest score on AnTuTu benchmark test.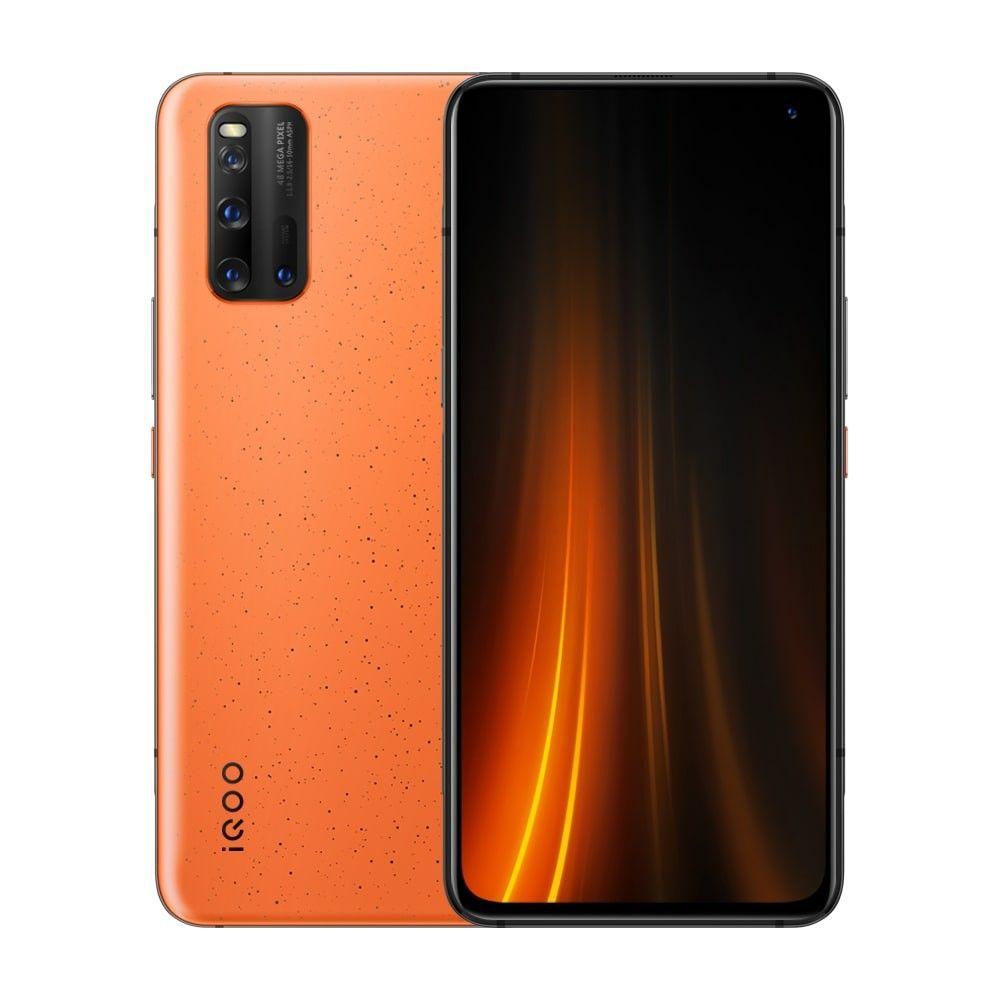 iQOO 3 packs a quad-camera setup with a 48MP primary sensor, a 13MP ultra-wide-angle lens, a 13MP telephoto lens with 20x digital zoom, and a 2MP depth-of-field sensor to round up the package. The iQOO 3 can record 4K videos with real-time image stabilization thanks to the Super Anti Shake feature.
This smartphone comes loaded with a 4,400mAh battery that can last through the day on a full charge. You could say the same for other Snapdragon 865 phones as well but iQOO 3 optimizes its software to give you effective results. You also have the bundled 55W Super Flash Charge technology which can charge up the phone from 0 to 50 percent in 15 minutes. And the smartphone – like all others on this list – supports 5G so that you will be future-proof when the next-gen network starts rolling out in India.
Another important aspect of this Snapdragon 865 phone is its gaming-centric features, such as 180Hz touch response rate and dedicated gaming buttons. The high response rate reduces latency leading to smoother gameplay. You also get dedicated gaming buttons with haptic feedback on the iQOO 3, thanks to the built-in Monster Touch button system.
iQOO 3's 8GB + 128GB and 8GB + 256GB variants are priced at INR 34,999 and INR 37,999, respectively. On the other hand, the top-end 12GB RAM + 256GB storage option costs INR 41,999. However, you can get INR 3,000 cashback on purchasing the iQOO 3 with an ICICI Bank credit card on EMIs until June 15th. That brings down the prices for the three variants to just INR 31,999, INR 34,999, and INR 37,999, respectively! Its closest Snapdragon 865 rival – Realme X50 Pro – starts at Rs 39,999 and yet offers less RAM! iQOO 3 now comes in a new Volcano Orange colour — the orange hue is striking and very different from anything the competition has to offer.
Realme X50 Pro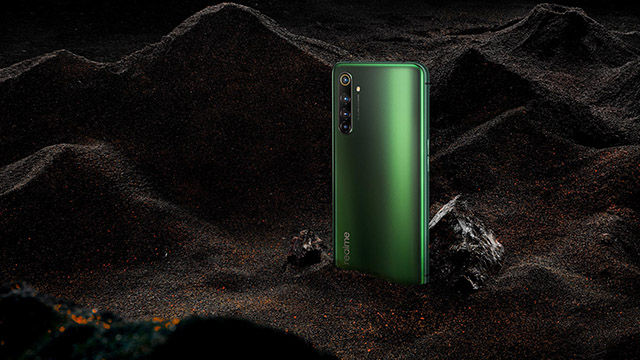 Realme X50 Pro is the first true flagship-class smartphone by Realme, which has mostly operated in the budget segment since its inception. The smartphone has a 6.44-inch Super AMOLED screen with full-HD+ resolution, 1000-nits brightness, 90Hz refresh rate, Corning Gorilla Glass 5 protection, and 20:9 aspect ratio.
Realme X50 Pro comes with the octa-core Snapdragon 865 processor, fast UFS 3.0 storage and LPDDR5 RAM, 32MP selfie sensor, and a 4,200mAh battery. Realme X50 Pro has a quad-camera set-up at the back with a 64MP primary sensor + a 12MP telephoto zoom lens + an 8MP sensor for ultra-wide-angle and macro shots + a 2MP monochrome camera on the back.
The smartphone's 6GB + 128GB, 8GB + 128GB, and 12GB + 256GB variants are priced in India at Rs 39,999, Rs 41,999, and Rs 47,999, respectively. The features are clearly at par with or similar to what the iQOO 3 offers but the price difference is notable, giving the iQOO model an edge.
OnePlus 8 and 8 Pro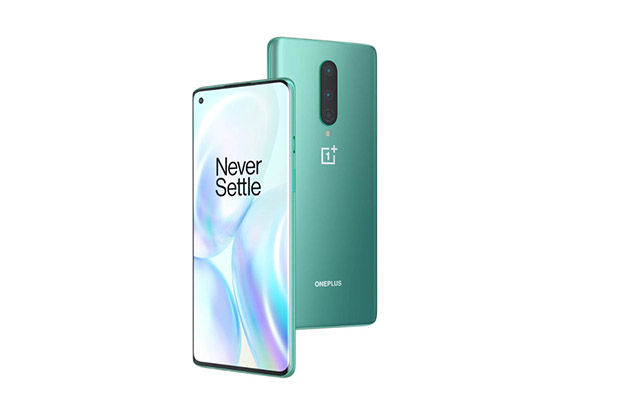 The most hyped-up phones in this category are the One Plus 8 and 8 Pro. OnePlus 8, the cheaper model among OnePlus's new Snapdragon 865 lineup, sports a 6.55-inch AMOLED display with full-HD+ resolution, a 90Hz refresh rate, Corning Gorilla Glass 5 protection, and 20:9 aspect ratio. Snapdragon 865 chipset, of course, is there, along with a 48MP + 16MP + 2MP triple camera setup on the back, with a 16MP sensor in the front. The OnePlus 8 comes equipped with a 4,300mAh battery to keep everything running. The OnePlus 8 comes at a slight premium and costs Rs 41,999 for the 6GB + 128GB configuration, while the 8GB + 128GB and 12GB + 256GB variants are priced at Rs 44,999 and Rs 49,999, respectively. So far, buyers have been able to get the OnePlus 8 in limited sales only and availability remains an issue in the foreseeable future.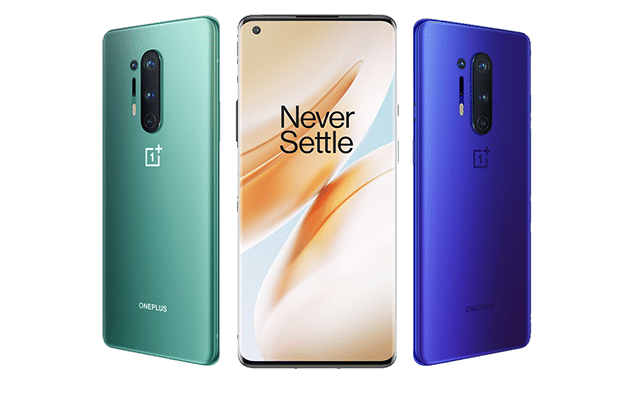 On the other hand, the more expensive OnePlus 8 Pro variant offers similar features as its sibling but with marginal upgrades. It has a slightly larger 6.78-inch AMOLED screen with QHD+ resolution, a 120Hz refresh rate, Corning Gorilla Glass 5 protection, and 20:9 aspect ratio. Then the camera system on the back has been upgraded to a four-sensor setup with 48MP + 48MP + 8MP + 5MP resolutions on the back and the battery is slightly beefier at 4,510mAh capacity. However, buyers have to pay a relatively high premium cost for these upgrades – the OnePlus 8 Pro starts at Rs 54,999 for the 8GB + 128GB variant and goes as high as Rs 59,999 for the 12GB + 256GB option. The smartphone went on sale in India just today but went out of stock within minutes and there is no word yet regarding when it will go on sale again.
Xiaomi Mi 10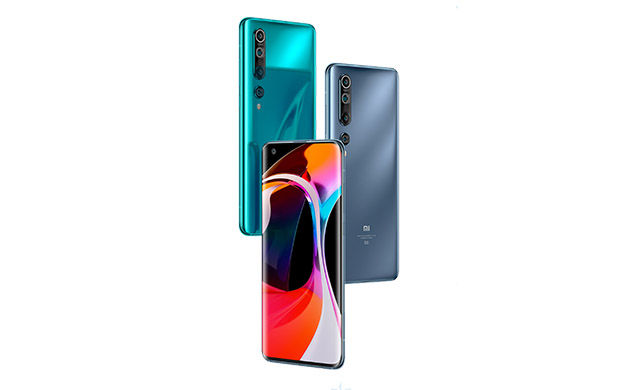 Xiaomi Mi 10 is the first smartphone in the country to feature a 108MP camera, though getting that sensor will certainly burn a hole in your pocket. The smartphone's 108MP primary is backed by a 13MP ultra-wide-angle lens + 2MP depth sensor + 2MP macro lens as part of the quad-camera system on its back, while a 20MP sensor sits in the front. On the front, it sports a 6.67-inch full-HD+ display with 90Hz refresh rate, 19.5:9 design, and – like most other smartphones in the category – Corning Gorilla Glass 5 protection. Xiaomi Mi 10 is powered by the Snapdragon 865 chipset (obviously) and runs on a 4,780mAh battery with 30W fast-charging capability.
The Mi 10 comes in 8GB + 128GB as well as 8GB + 256GB configurations that are priced at Rs 49,999 and Rs 54,999, respectively. However, the HDFC Bank cashback offer brings down the effective price of the 128GB variant to Rs 46,999, while the 256GB option settles at Rs 51,999. Notably, the Mi 10 12GB RAM variant hasn't been launched in India by Xiaomi.
Motorola Edge+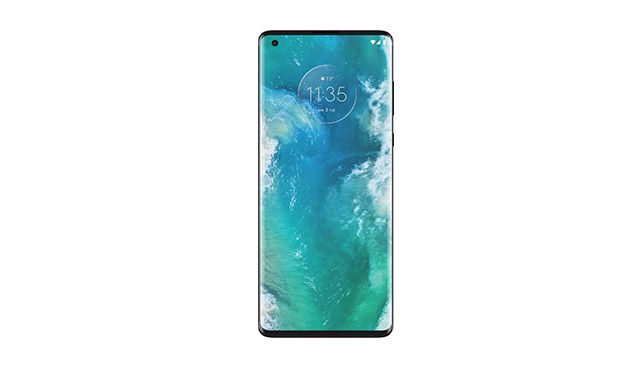 The Motorola Edge+ Snapdragon 865 smartphone is squarely positioned in the flagship segment and its Rs 74,999 price tag reflects that. The smartphone sports a 6.7-inch Endless Edge OLED display with waterfall design, 90Hz refresh rate, Corning Gorilla Glass 5 protection, and 19.5:9 aspect ratio – it offers the highest screen-to-body ratio on this list and comes with a tech that ensures accidental touches on the edges are not registered as input by the UI. It is available only in 12GB RAM and 256GB storage configuration, has a 25MP selfie camera, and runs on a 5,000mAh battery (with 18W fast-charging), the largest in this list. However, the camera system on the back only has three sensors: a 108MP primary lens, an 8MP telephoto zoom unit, and a 16MP ultra-wide angle + macro sensor. Motorola Edge+, along with iQOO 3, is among the few flagship-class smartphones to still feature the convenient 3.5mm audio jack.
Conclusion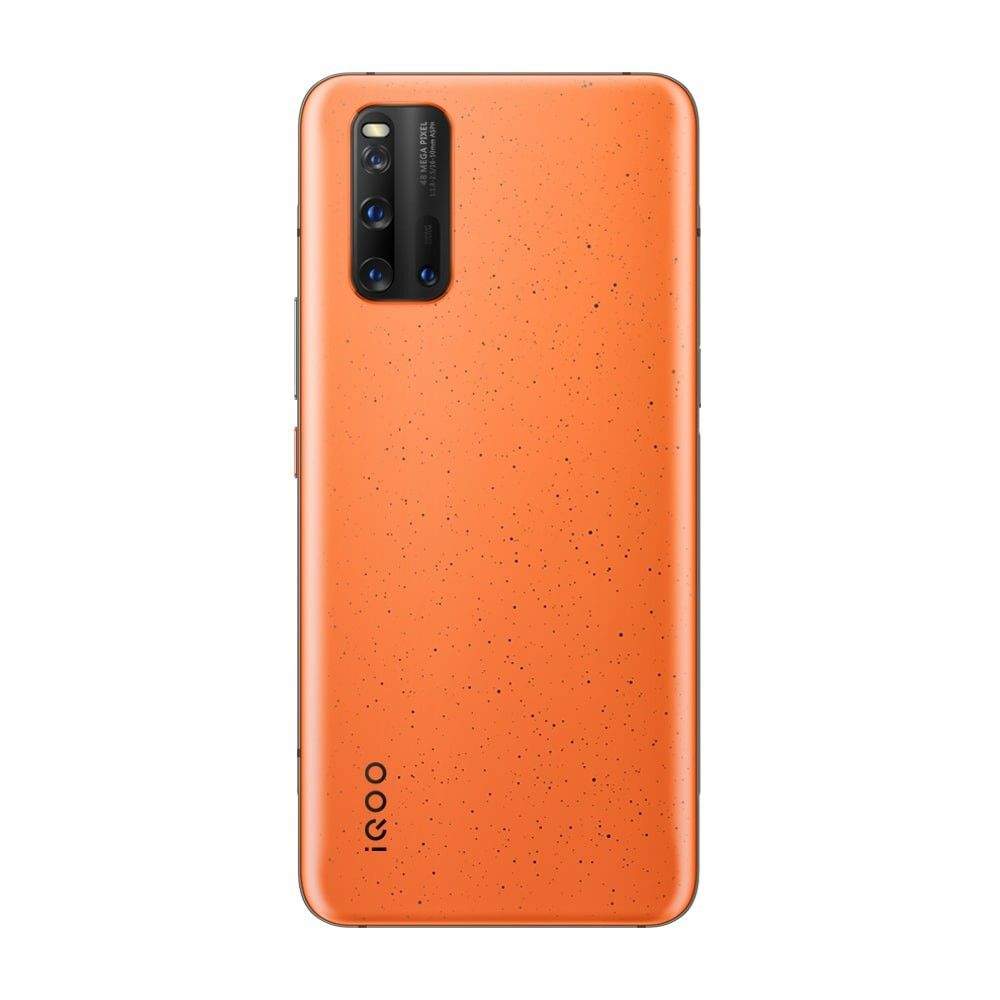 In the current crop of the latest Qualcomm Snapdragon 865-powered smartphones, iQOO 3 seems like a great option that firmly stands its ground despite the competition being more expensive and having some advantages. Whether it is a large display, a battery that never runs out, the camera performance, or the overall performance – thanks to the Snapdragon 865 chipset that is common to all models – this Rs 31,999 flagship smartphone goes toe to toe with its more expensive competitors with ease. While there are some features it misses out on, such as the 90Hz display or wireless charging, but makes up for that with its aggressive pricing and segment-leading features such as the Monster Touch buttons made for gamers and the Corning Gorilla Glass 6 protection. On other aspects, such as fast-charging, 3.5mm audio jack, etc., it easily ranks among the best. And with the Volcano Orange colour now available in India, iQOO 3 seems like a power-packed performer that doesn't compromise on looks either.