"The JAYS m-Six Wireless earphones include Bluetooth 5.0, the Qualcomm aptX Low Latency codec, fast charging support and multi-point connectivity"
Swedish audio maker JAYS has launched its latest pair of wireless activity headphones, the JAYS m-Six Wireless, in India. The earphones, which use a thin neck wire instead of a neckband, are priced at Rs 7,999 upon launch, and are already available across e-commerce portals. JAYS states that the m-Six Wireless is "designed with the inside surface of a typical ear to optimize the inside earphone volume and to keep the earphone securely in place," hence affirming the activity-oriented approach.
The m-Six Wireless is powered by 6mm dynamic speakers, and use Bluetooth 5.0 with Qualcomm's aptX Low Latency codec for connectivity, thereby improving ease of connectivity, range and latency of audio transmission, hence allowing wireless transmission of high-resolution audio. The earphones get standard specifications of audio, including 16Ω impedance and 10Hz – 20,000Hz frequency response. The presence of Bluetooth 5.0 further facilitates multi-point connectivity with up to two devices simultaneously.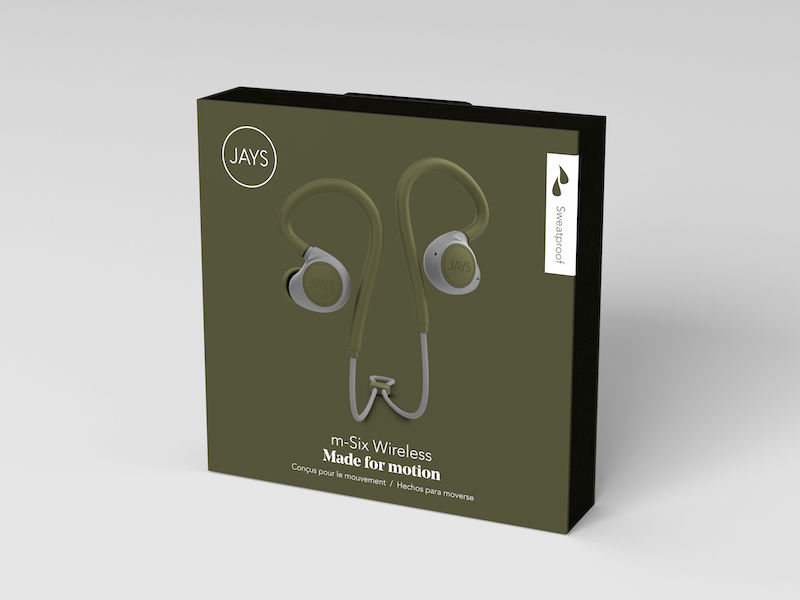 The JAYS m-Six Wireless has five hours of rated playback time, along with a fast charging standard that charges 75 percent of the battery in 45 minutes. The rubberised body also a metal inlay with the branding, which also doubles up as a multi-function button. This button is used for multiple earphone functions, including power on/off, pairing, play/pause, force pair and even using the voice assistant on your phone. The earphones are priced at Rs 7,999, and are available in dusty rose, moss green, sand and black colour variants, with a matte texture on the outside.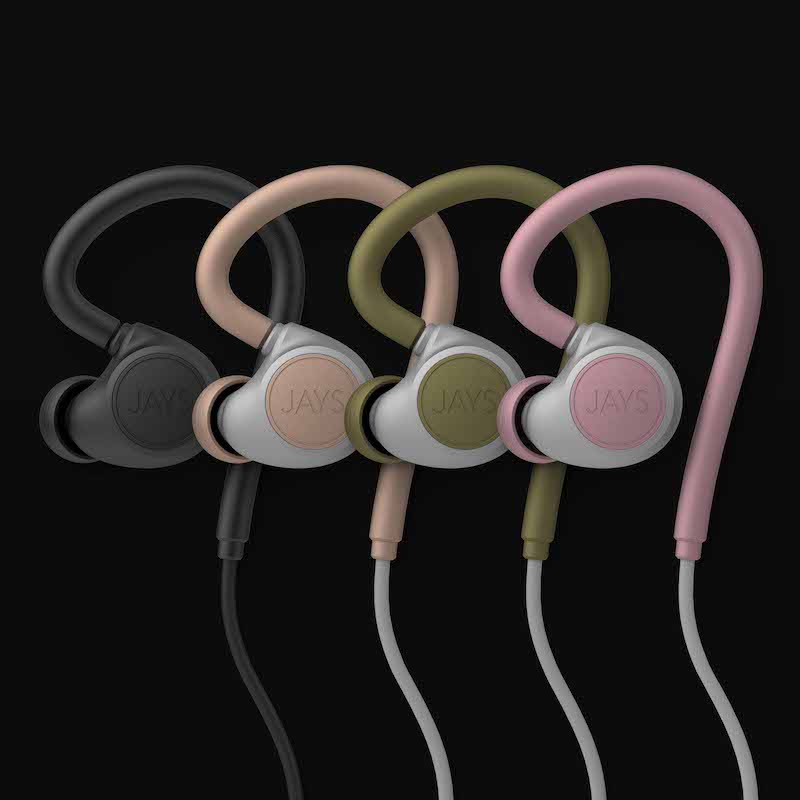 JAYS' m-Six Wireless uses a neck wire that is light, short and non-intrusive in comparison to neckbands. Despite its brand pull and premium audio signature, the Bluetooth earphones will face stiff competition from the recent influx of truly wireless earbuds from local audio manufacturers, which are being steadily launched in India, buoyed by the easy affordability and availability of Bluetooth 5.0 modems.