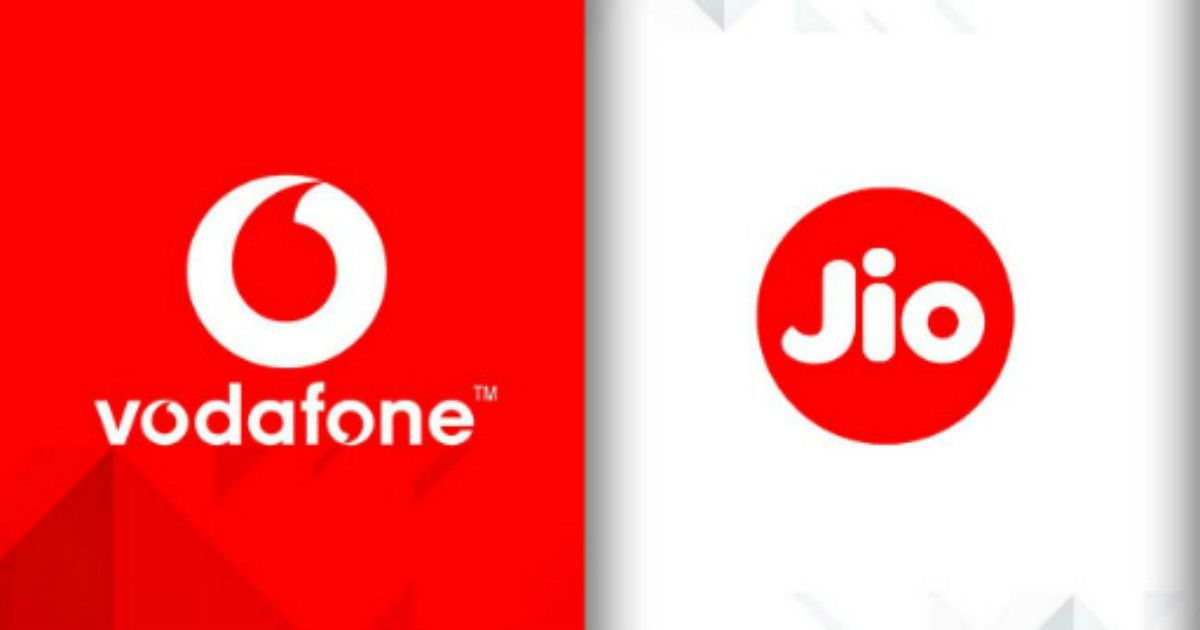 "Jio continues its lead in terms of monthly average download speeds, while Vodafone has overtaken its partner Idea in upload speeds"
The monthly report card by the Telecom Regulatory Authority of India (TRAI) is out for the month of February 2019. Despite the slight reshuffling of order, there are no major surprises that have come up in terms of which operators lead the ranks. Despite joining hands and functioning as a unified operator, Vodafone and Idea Cellular continue to be counted as separate service providers, and while they have been regularly providing the best 4G upload speeds over time, their monthly average download speeds are still lacking, which is what will matter to most consumers.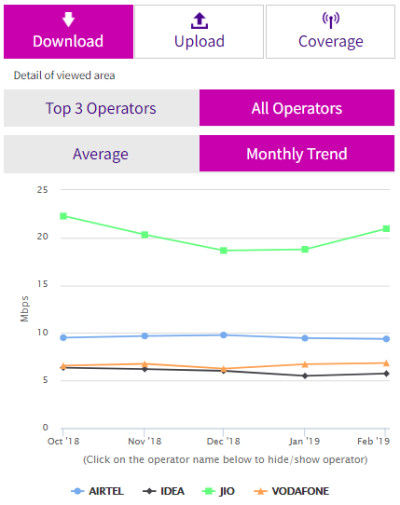 In terms of download speeds, Reliance Jio has topped the table again, continuing its undisputed streak of providing the fastest national monthly average download speeds on the 4G network. Its average speed for February 2019 stood at 20.9Mbps, up from 18.8Mbps in January. Bharti Airtel comes in at a distant second, and while its speed of 9.4Mbps is fairly respectable, the speed has been steadily declining — down from 9.5Mbps in January and 9.8Mbps in December 2018. Vodafone has clocked in third, and its monthly average download speed has remained constant since last month at 6.7Mbps. Idea Cellular has performed the worst among India's top four operators, but has shown marginal improvement by increasing its speed from 5.5Mbps in January to 5.7Mbps in February.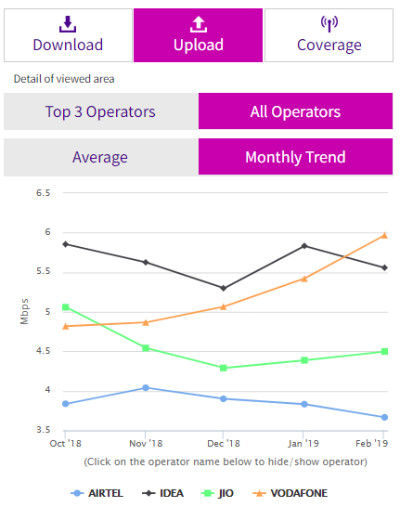 In terms of upload speeds, Vodafone has usurped the pole position from its partner operator, Idea Cellular. It has recorded an improvement of over 10 percent in monthly average upload speeds, which now stands at 6Mbps, up from 5.4Mbps in January. Despite a marginal decline, Idea Cellular still ranks second with speeds of 5.6Mbps, down from 5.8Mbps in January. Reliance Jio has remained third in the upload speeds chart, continuing its trend of marginal increase over the past three months to improve from 4.4Mbps in January, to 4.5Mbps in February. Bharti Airtel, on the other hand, has continued its trend of marginal decline over the past three months, to post 3.7Mbps monthly average upload speeds in February, down from 3.8Mbps in January.
While the speeds have seen some reshuffling and changes, they are not too sharp, which reveal the overall consistency of the Indian telecom sector. However, this can also be deemed as not a very good thing, since apart from Reliance Jio's over-10 percent increase in download speeds and Vodafone's similar increase in upload speeds, all the other operators have remained the same, which shows lack of overall improvement in speeds and network quality.