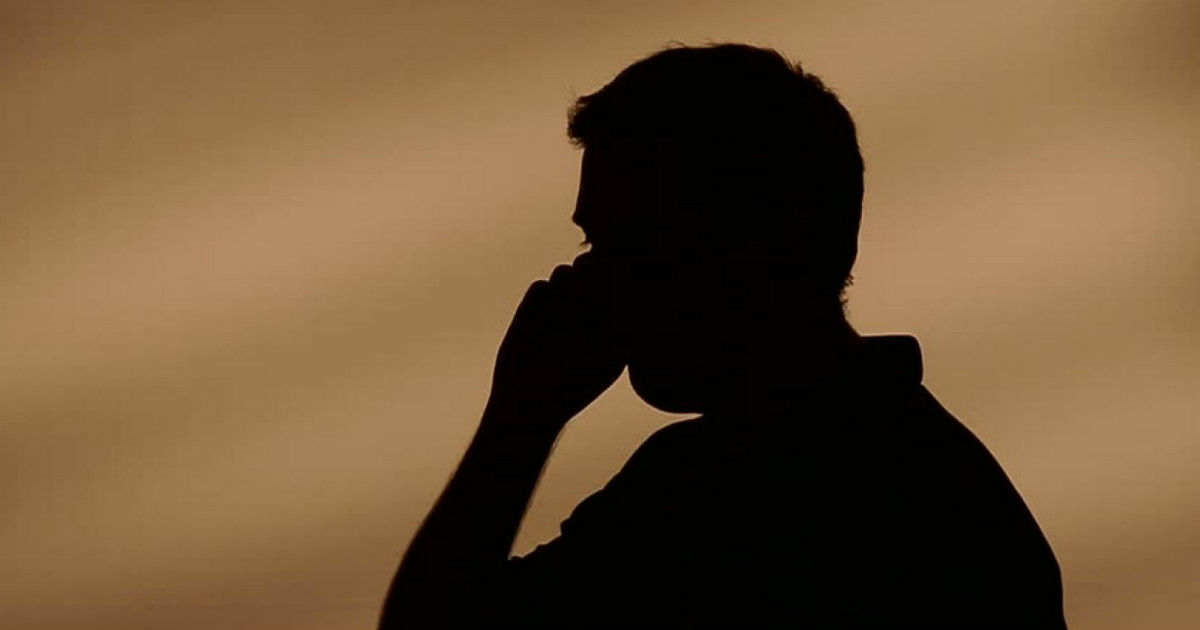 "The subscriptions report for December 2018 by TRAI has detailed the continuous decline for Vodafone Idea, as Reliance Jio continues to grow"
The Telecom Regulatory Authority of India (TRAI) has released its subscriptions report for December 2018, which details the way consumers in the country behaved in terms of their telephony and usage in the last month of 2018. There are no abrupt surprises — the industry continues to grow at a slow but steady pace, wired subscribers have continued to decrease, and rural subscriber growth rate is faster than in urban areas. Additionally, while Jio continues adding large sections of users to its network every month, Vodafone-Idea has continued its trajectory of decline.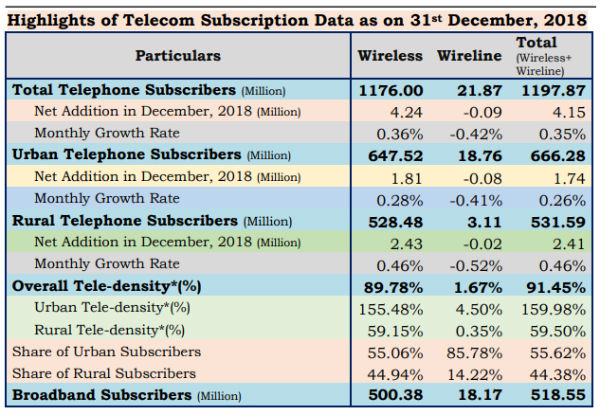 India now has a total of 1,197.87 million telephone subscribers across the nation, scoring a net addition of 4.15 million users to make the industry grow at a rate of 0.35 percent. Out of these, 55.6 percent of users are concentrated in urban hubs, while rural areas around India have continued growing at a faster rate in December. This comes as a welcome news for operators after a sudden, unexpected blip in the number of urban telephony subscribers in November 2018.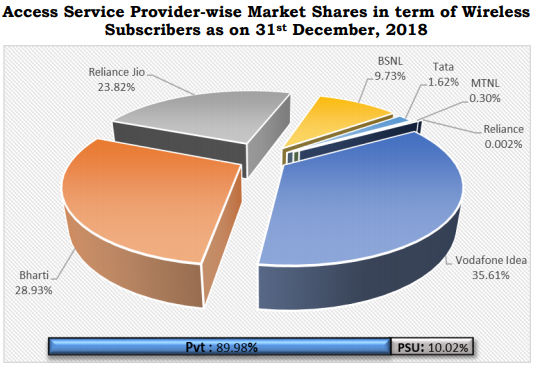 Out of these numbers, the wireless telephone network users of India grew by 0.36 percent, to now stand at 1,176 million users on mobile devices. India is one of the few countries where there is still a massive amount of demand for smartphones and mobile devices, which is urging every smartphone maker in the world to turn their focus and emphasis on the Indian market. The viral growth trend was begun by the advent of Jio, which introduced super affordable data to go with the influx of budget smartphones by Chinese OEMs such as Xiaomi, OPPO, Vivo and the likes.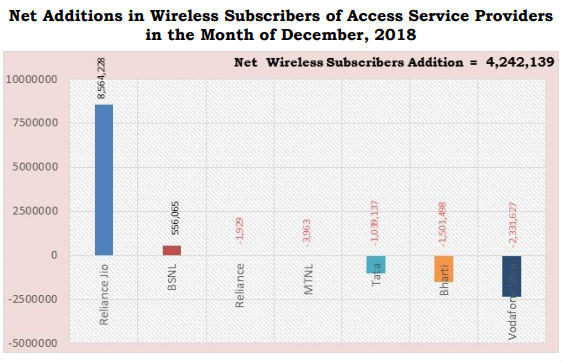 Talking of network operators, Jio has continued on its expected growth curve, as it has over the past few months, while Vodafone-Idea has further lost a sizeable chunk of subscribers. In the month of December 2018, Jio added a total of 8.56 million subscribers, taking its market share up to 23.82 percent. The largest market share holder, Vodafone Idea Limited, lost another 2.33 million users in December, after having lost 6.53 million users in November. This has dragged their combined market share down to 35.61 percent now — still a considerable lead over Bharti Airtel and public-sector operator BSNL. That lead, however, may not be around for too long, if the subscription trajectory continues this way.
Among other operators, Bharti Airtel lost 1.5 million subscribers in December to register 28.93 percent market share. BSNL, meanwhile, added 556,000 subscribers to see its market share rise up to 9.73 percent. It is important to note that all figures in TRAI's report were supplied by the operators themselves and not procured independently by the telecom governing body.