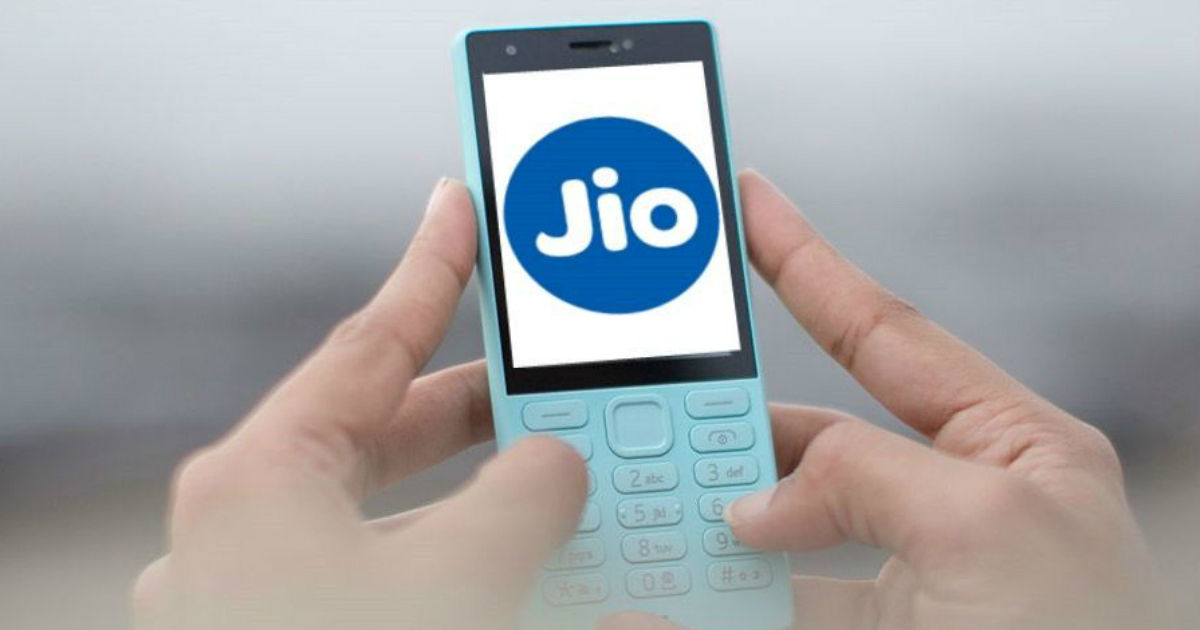 "While Vodafone-Idea's market share reduced to 36 percent, Bharti Airtel stands second at 29.2 percent and Jio increased to 23.2 percent but stood at third."
The Telecom Regulatory Authority of India (TRAI) has released its detailed monthly subscribers report for November 2018, showing the fluctuations, subscriber figures and market shares of telecom operators in India. Between November 1st and 30th, Reliance Jio stood as the biggest gainer in terms of market share and subscriber count, adding 8.8 million subscribers to its growing network. State-owned operator, Bharat Sanchar Nigam Limited (BSNL) was the second highest-gaining operator for the month of November 2018, adding 3,81,000 subscribers.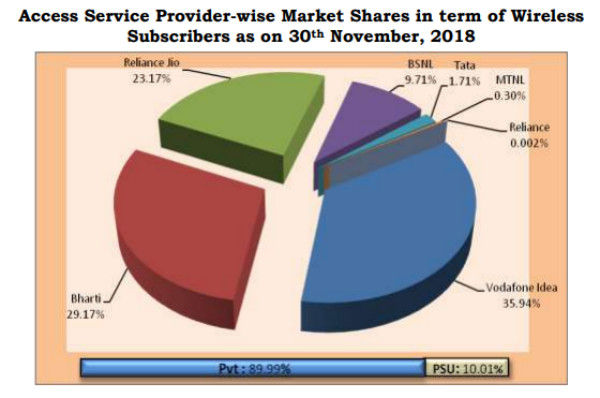 While Bharti Airtel also added to its network by signing on 101,000 subscribers in November, the merged operator network of Vodafone-Idea lost a staggering 6.5 million subscribers in the one month, which duly reflected in its market share as well. In terms of the market share statistics, Vodafone-Idea's market share declined from 36.6 percent in October, to 35.9 percent in November. Bharti Airtel's figures remained largely static, with its market share showing a marginal 0.03 percent decline despite adding 100,000-odd subscribers in the month. India's second largest operator now holds 29.17 percent of the market. Reliance Jio, however, stood at third place despite all the subscribers that it added, although it has increased to 23.2 percent in November — up from 22.5 percent in October, and 13.1 percent in November 2017.
The overall telecom market in general showed marginal growth month-on-month, increasing in subscriber base across all (wired and wireless) networks by 0.14 percent to stand at 1.19 billion users nationwide. With the increased user base, Jio's number of users stood at around 277 million by end-November. BSNL's marginal addition to its user base has been buoyed by the introduction of new, competitive plans, and its nationwide market share now stands at 9.71 percent, with user base of around 115.9 million (up by about 5.6 percent YoY).
Reliance Jio recently shared its quarterly report for Q3FY19, which included the subscriber figures for the month of November 2018. The Reliance Industries-backed operator has now established itself as a firm strength in the Indian telecom operator space, having increased the affordability of data to a massive extent with its heavily competitive plans. It has already showed sizeable YoY growth figures in almost every statistic, and if TRAI's monthly report trajectories are to be gone by, Jio stands to steadily increase its market share, going forward.