Highlights
Reliance Android phone (Orbic RC545L) has been spotted on the Google Play Console
The phone will be powered by the Snapdragon QM215 chipset
The Reliance Android phone will likely run on Android 10 (Go edition)
Jio is expected to launch a low-cost Android smartphone in India by December. A few days ago, the Jio Android phone price in India was tipped to be around Rs 4,000, which would allow 2G feature phone users to make the switch to a 4G smartphone. Now, a Jio Orbic phone (RC545L) has been spotted on the Google Play Console listing courtesy tipster Mukul Sharma. While this was initially believed to be the upcoming Jio 4G phone, it now seems that the phone is from US-based Reliance Communications, which is a distributor of wireless devices and accessories. The company has launched Orbic-series phones and tablets in the past and the RC545L could be yet another phone from them. This suggests the Orbic RC545L is not the upcoming 4G Jio Android phone.
Also read: Jio Android smartphone price in India could be cheaper than you think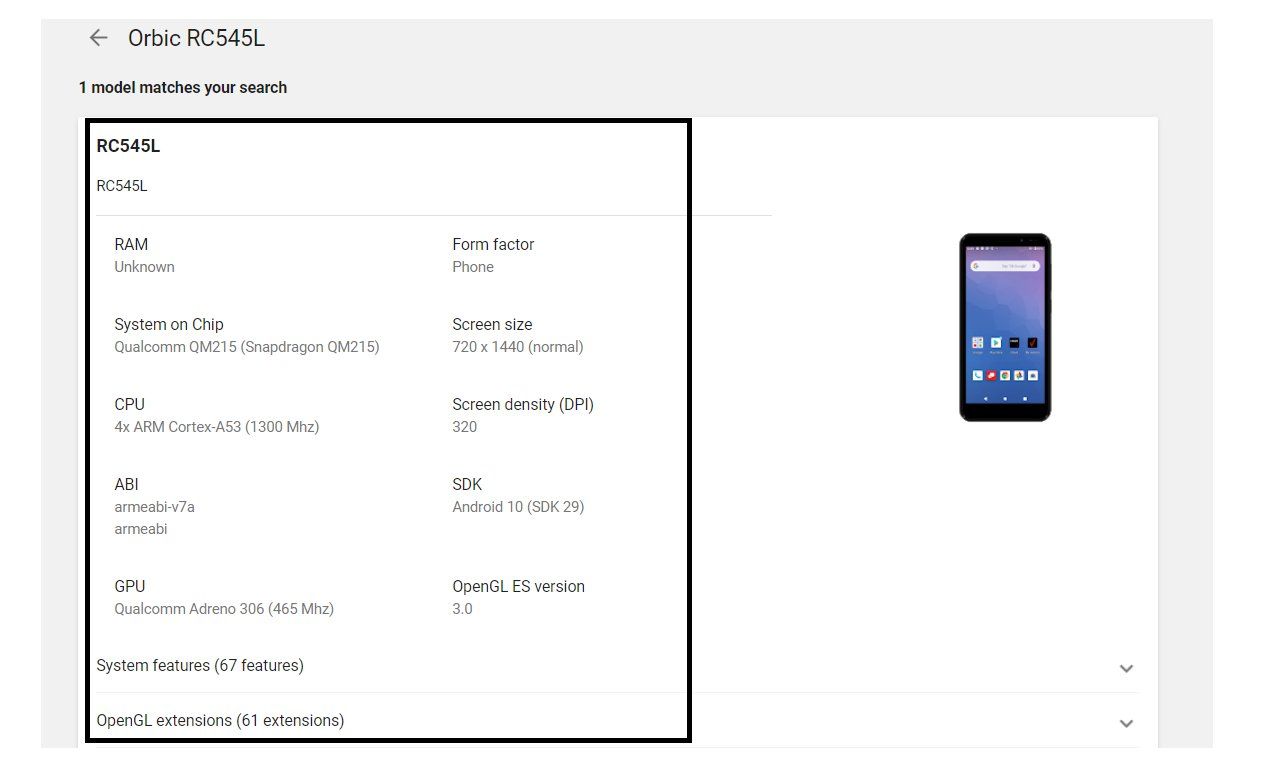 The Google Play Console listing reveals bare-boned specifications for the Reliance Orbic (RC545L) smartphone, suggesting the return of the Orbic series in partnership with Google. The device is listed with the Qualcomm Snapdragon QM215, which is a chipset designed for Android Go smartphone. The RAM has not been mentioned, but it might not be more than 1GB.
The Google Play Console listing shows a render of the Reliance Orbic Android phone, which reveals a tradition screen with thick bezels on the top and bottom. The phone will come with an HD+ (720×1440) resolution. Lastly, the phone is listed running Android 10 instead of Android 11, suggesting its announcement could be around the corner.
Meanwhile, the Jio Android phone price in India is tipped to be around Rs 4,000 and the launch is expected by December. As per a report, Jio plans to make as many as 200 million smartphones over the next two years. The company also aims to launch affordable 5G Jio Android phones in the future. For now, however, we will be looking forward to seeing how well the 4G Jio smartphone is able to capture the entry-level market.