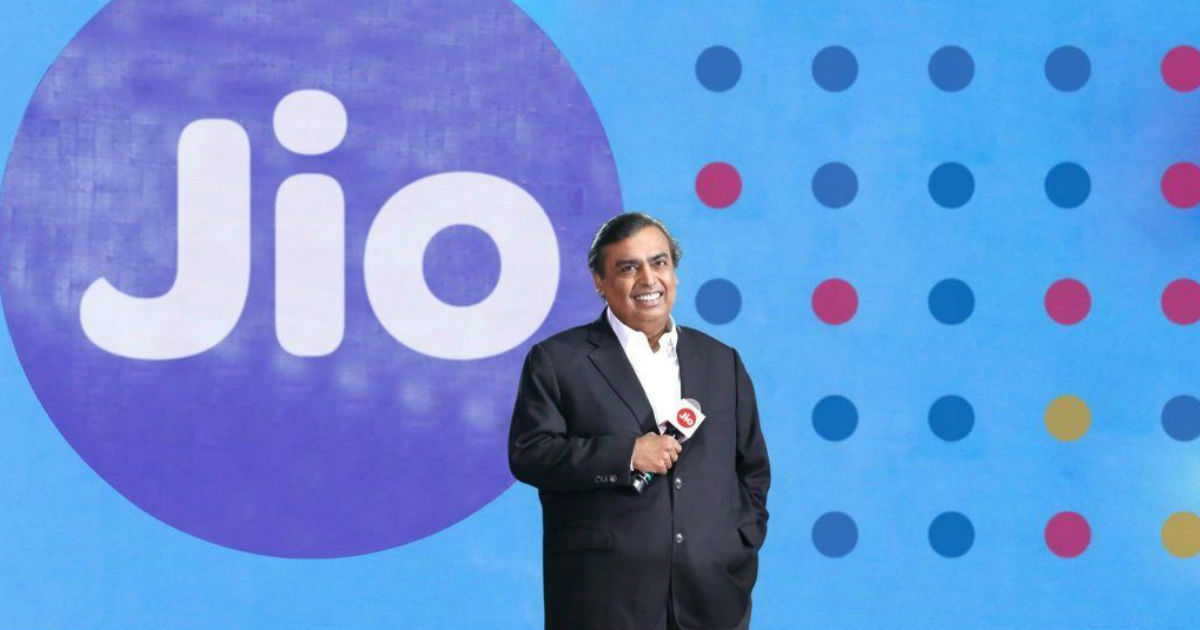 "Jio added 12.178 million new broadband subscribers in the month of August, says a TRAI report"
Jio accounts for over half the broadband connections in the Indian telecom sector, according to the latest monthly report by Telecom Authority of India (TRAI). The report for the month of August 2018 says that Jio has captured 51.6 percent of the broadband market, followed by its arch-nemesis Bharti Airtel with 21.21 percent market and Vodafone with 11.05 percent. It's worth mentioning that TRAI defines broadband as connections with speeds of 512kbps or above and lumps both wireless and wired connections under broadband.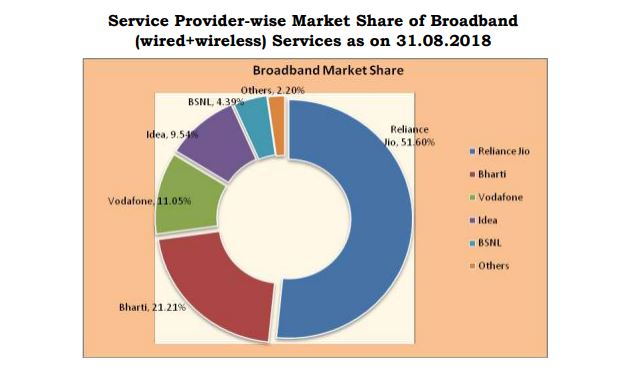 In terms of broadband connections, Jio in August served speeds of 512kbps or above to 239.23 million subscribers. Notably, the telco is yet to roll out its ambitious JioGigaFiber broadband service and, hence, all the numbers represent the customers of its 4G-only mobile network. The August numbers show a rise of 12 million over its 227.05 million users (and market share of 49.33 percent) that the company recorded in the month of July as per TRAI.
Moving on, Airtel was second on the wireless broadband subscribers with 96.24 million subscribers, which added 3.13 million users during the month of August. Vodafone occupied the third spot with 63.79 million subscribers, followed by Idea and BSNL with 44.24 million and 11.19 million respectively to stay at the fourth and fifth place.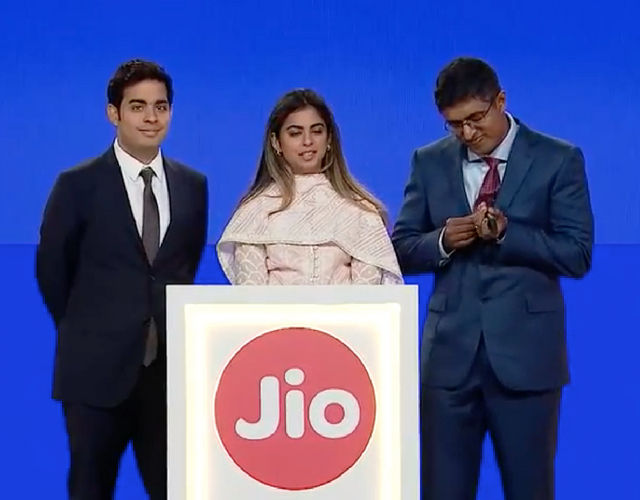 As for the wired broadband, BSNL was the market leader with a 9.15 million subscriber base, Airtel enjoyed 2.21 million subscribers, Atria Convergence Technologies (ACT) bagged 1.36 million users, MTNL has 0.83 million and Hathway Cable & Datacom with 0.76 million subscribers base. Now, the numbers are expected to change once Jio enters the segment with its GigaFiber service. Mind you, Jio has already announced that it has taken controlling stakes in the Hathway and DEN to take on the wired market leaders.
In related news, RIL Chairman and MD Mukesh Ambani at the ongoing Indian Mobile Congress 2018 said, "India will rise from a lowly 135th rank to being among the top three nations in fixed broadband at a pace that will surprise the world." He further added that Reliance's JioGigaFiber "from day one, will offer complete fixed-mobile convergence where Indians will travel seamlessly between mobile and fixed broadband networks 4G and 5G when on the move and Wi-Fi when indoors."
The company is yet to reveal when it'll be rolling out the JioGigaFiber broadband service in India. But since Reliance has started accepting the registration of the services, we can expect the rollout soon. The service has been under testing since 2016.