"These fake Jio Apps were claiming to offer free 25GB of daily data, but only displayed ads"
Symantec, the cybersecurity firm, has released a new report that reveals how fake Jio apps are scamming telcos' customers and displaying advertisements for a profit. The firm has discovered about 152 apps that used the Jio name and claimed to offer free data. These apps were developed under 21 different names and advertised free 25GB to 125GB daily data to unsuspecting Jio users. However, the apps would only show ads to generate revenue and did not provide any free data. All of the apps were available on the Google Play store.
According to the report by the cybersecurity research firm, most of these fake apps used the same methods to generate revenue. If you were to download and install one of these fake Jio apps, you would be asked perform several steps before claiming the free data. Remember, there is no free data on offer, it's just a means to gain more app installs. The report shows that about 40,000 users have installed these apps since January of this year. The apps usually carry names such as 'Jio 4G Offers', 'My Jio 4G', 'Jio Prime', etc. They also used the official My Jio logo, which makes it difficult for regular users to differentiate between fake and real apps.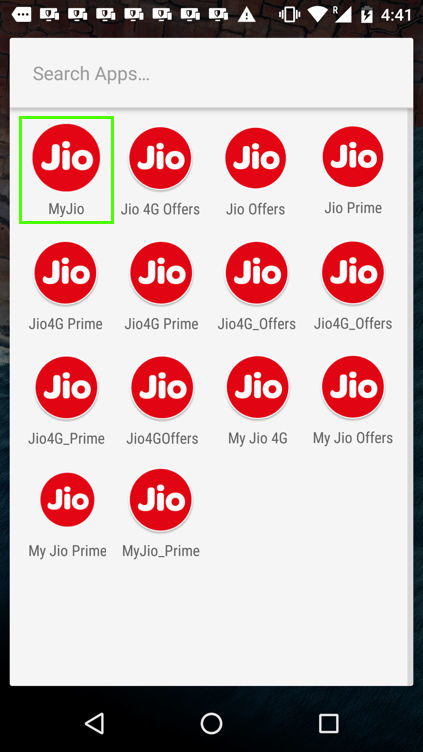 If a user were to install one of the fake Jio apps, they would be asked to enter their phone number in order to activate the free data. After entering the phone number, the app would say that it is connecting to Jio servers, but nothing really happened in the background. Once this is done, users were asked to like a certain Instagram page or share the app with their friends on WhatsApp to receive free data offer. The home page on the fake Jio app also look very similar to the real app.
Finally, the app would display ads within the app and also elsewhere on the victims device. Aggressive ads would appear in the app switcher and pop-up randomly. Google is yet to take action and hasn't given out an official statement regarding this.