"The Rs 699 and Rs 799 are the entry-level internet plans of Jio Fiber and Airtel, respectively"
Jio Fiber plans details are out, giving customers up to 1Gbps speeds, 4K set-top box, and even free TVs. We thought of comparing the Jio Fiber plans with those of other ISPs and see if it has truly lived up to the hype. To start with, we're pitting the entry-level Jio Fiber entry-level plan of Rs 699 with its arch-rival's Airtel V-Fiber Rs 799 broadband plan. Despite being slightly expensive, the V-Fiber manages to give tough competition to Jio Fiber, which promises up to 100Mbps high-speed internet. Let's dig into the details to find out more: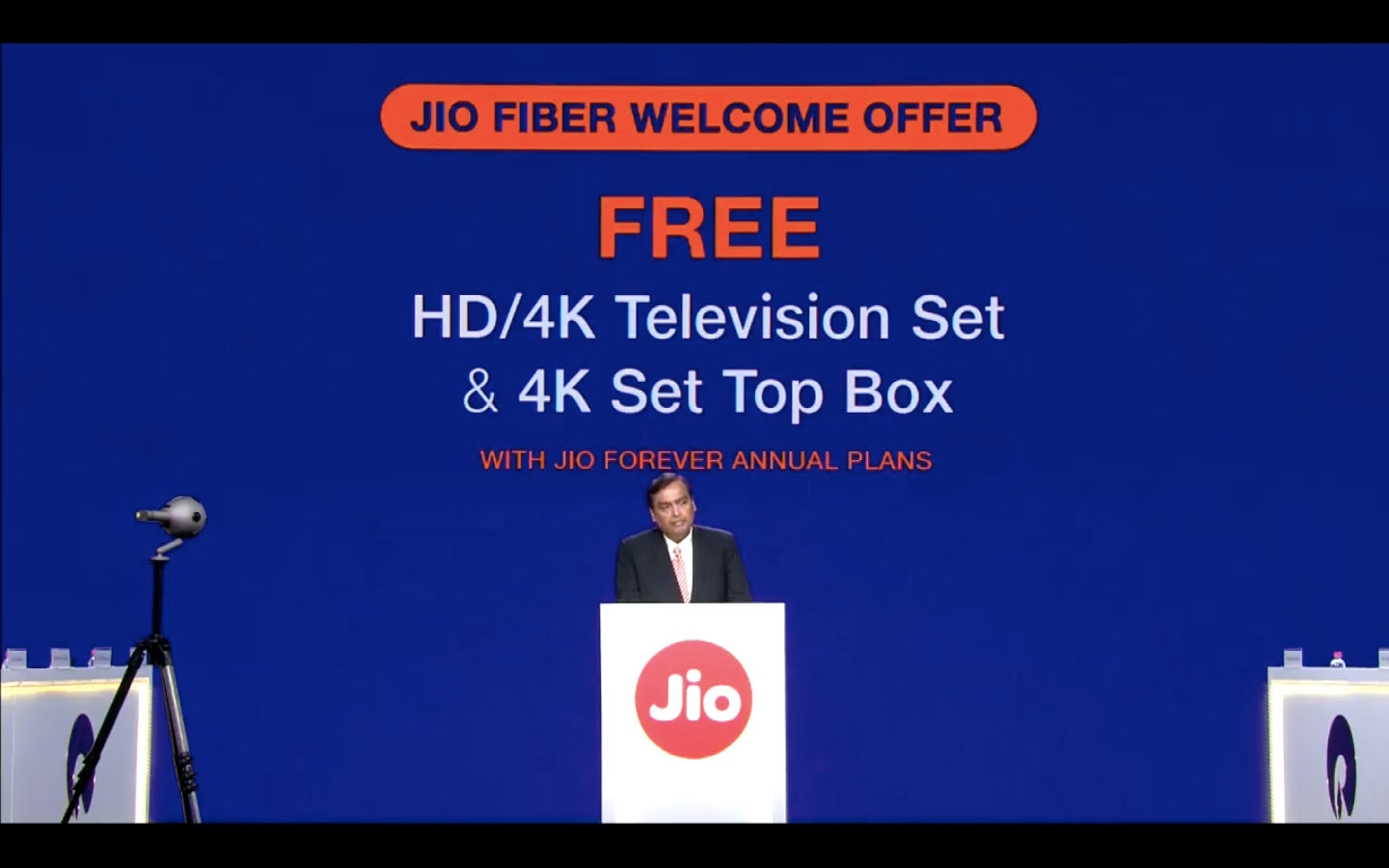 Jio Fiber Rs 699 plan vs Airtel V-Fiber Rs 799 plan
The Jio Fiber plan priced at Rs 699 is called Bronze and is the most-basic plan from the ISP. The plan offers 100GB data with up to 100Mbps speed as well as a bundled landline telephone with unlimited local and STD calls. Jio is also giving away extra 50GB data valid for six months as part of introductory benefits. The plan is bundled with Jio Home Gateway worth Rs 5,000 and Jio 4K Set-Top Box worth Rs 6,400. It also includes Norton anti-virus device security (up to 5 devices), TV-based video calling and interactive gaming worth up to Rs 1,200 for free. Users enrolled in the plan will also get access to Jio Cinema and Jio Saavn apps for three months with no additional charges. Getting the Jio Fiber plan requires a one-time security deposit of Rs 2,500, which includes Rs 1,000 non-refundable installation fee and refundable Rs 1,500 security deposit.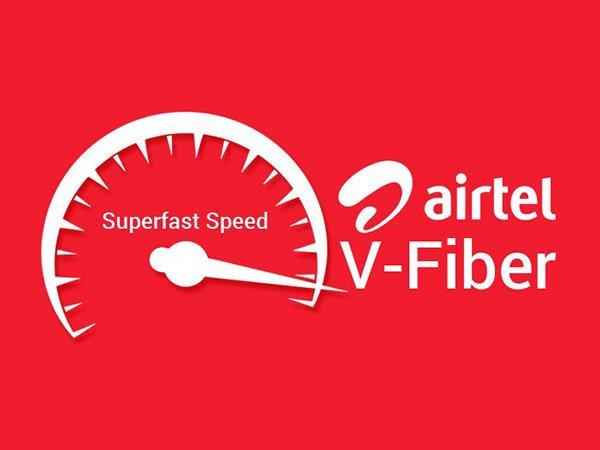 The Airtel V-Fiber plans start at Rs 799 per month, which includes 100GB data with 200GB bonus data valid for six months, up to 40Mbps speed, and landline telephone connection with unlimited Local/ STD calls. The ISP is also bundling a complementary Airtel Xstream subscription – including Live TV – for free. However, it lacks TV video calling, gaming, and other services that Jio Fiber offers, it's effectively free of cost. On the other hand, there are no installation costs involved – subscribers only need to pay a Rs 1,200 sum initially as the cost of the router, but even that is adjusted in subsequent bills, bringing the effective installation cost to zero.
Seeing these differences, it is plain to see that Jio Fiber offers greater speed to users, along with a few other services. However, the service is quite limited at the moment – at the RIL AGM 2019, it was announced that the broadband service will be rolled out in only 1,600 cities in India. This leaves out a large swathe of the country. On the other hand, Airtel doesn't have the same number of freebies that its rival is offering. Which of these will you pick? Let us know in the comments below.