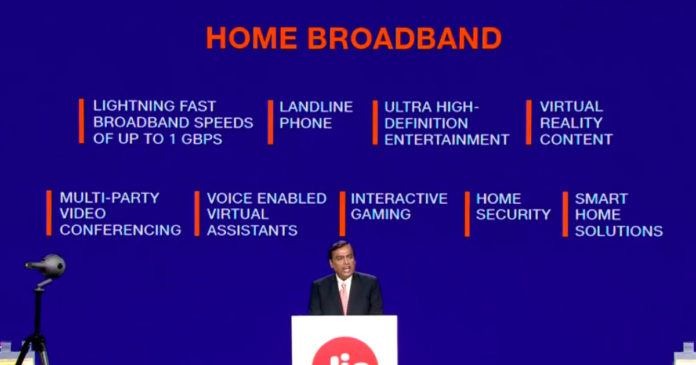 "Jio Fiber offered an average streaming speed of 3.50Mbps, a shade behind after 7 Star Digital and Spectranet's 3.53Mbps and 3.52Mbps, respectively"
Netflix has released its ISP Speed Index data for the month of July and Jio Fiber (erstwhile known as GigaFiber) is once again in third position. Jio Fiber offered an average streaming speed of 3.50Mbps during the month, which is slightly better than the 3.49 Mbps speed it recorded in June 2019. While the performance is better than its arch-rival Airtel and ACT, the broadband service from Jio Fiber is not as fast as 7 Star Digital and Spectranet, which remain on the top two positions. According to Netflix ISP Index, 7 Star Digital with 3.53Mbps speed was the fastest broadband service in the country, followed by Spectranet with 3.52Mbps during the month.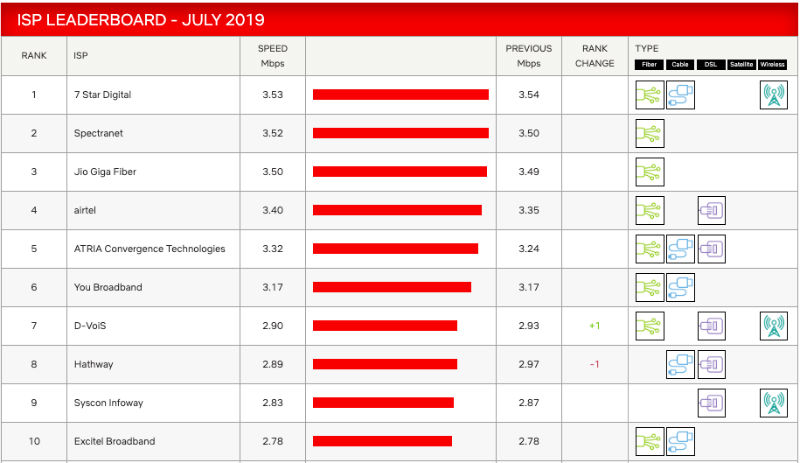 Airtel and ACT Fibernet, which are in fourth and fifth positions, offered 3.40 Mbps and 3.32 Mbps speeds respectively. Vodafone-owned You Broadband, meanwhile, is in sixth on the list with 3.17Mbps speed, followed by D-VoiS, Hathway Broadband, Syscon Infoway, and Excitel Broadband. The state-owned ISP BSNL with over 10 million subscribers base was placed in 13th position with a poor average streaming speed of 2.08Mbps and MTNL in 14th position with 2.01Mbps speed.
The Jio Fiber commercial launch is all set for September 5th. The broadband service is touted to offer at least 100Mbps download speed with its base Rs 700 monthly plan. This will go up to Rs 10,000 for the 1Gbps download speed. Jio Fiber is also said to offer free voice calling (local/ STD) benefits and Jio first-day-first-show for subscribers to watch movies in their living rooms on the release day itself. This service will be launched in mid-2020.