"Jio's lack of commercial preparedness is reportedly affecting its monetisation potential"
Jio broadband users are reportedly set to get another month of free, unbilled service, owing to the company upgrading its internal billing system. The news comes courtesy of a report by The Economic Times, which states that the upgradation of internal systems at Jio is leading to customers not being billed for their broadband services. These customers include the select few who were chosen during Jio Fiber's trial runs, who were also not charged anything for a rather lengthy trial process.
Further, the report also states that Jio has not managed to train its in-store executives well enough for them to be properly versed with the Jio Fiber plans. As a result, the company might be losing out further on its monetisation schemes. Jio Fiber has seemingly gotten off to a slow start, after plan prices did not turn out to be as inexpensive as Jio mobile plans. In order to attract customers, the operator is offering bundled services such as unlimited calling, mobile security services, and content streaming apps along with unlimited data plans that range up to 1Gbps in speeds.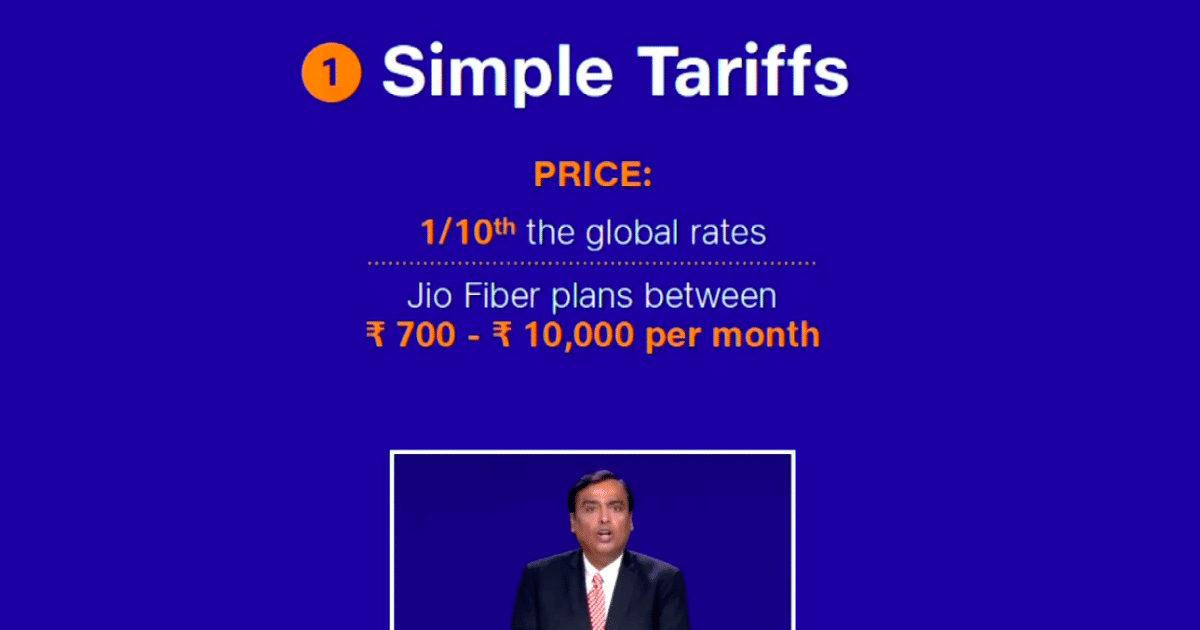 Just like the impact of Jio mobile plans' rollout, the introduction of Jio Fiber has attracted multiple competitive plans from the likes of Airtel, Spectra, and other optic fibre broadband service providers in India. However, the dynamics have been slightly different, since the price difference is considerably lesser between Jio and its rivals when it comes to the broadband offers. Nevertheless, Jio Fiber users will be happy to enjoy another month of unbilled service before the normal billing cycle starts.
The Jio Fiber plan prices begin at Rs 699 per month and go all the way up to Rs 8,499 — depending on the bundle that you pick for yourself.