"Jio Fiber plans start at Rs 700 per month and the Welcome Offer will includes free HD/4K TVs and 4K set-top box"
Jio made a bunch of announcements at the RIL AGM 2019. The company announced its long-awaited fibre-to-the-home broadband service, named Jio Fiber, will become commercially available across 1,600 cities from September 5th. It will power the company's ambitions for the home, from broadband access to TV via the 4K set-top box and from IoT solutions to VR and gaming. The Jio Fiber broadband services will also be bundled with smart home solutions IoT (Internet of Things) and a Welcome Offer that includes free HD/4K LED TVs and 4K set-top box to those subscribing to the annual plan. Here's everything you need to know about the Jio Fiber service.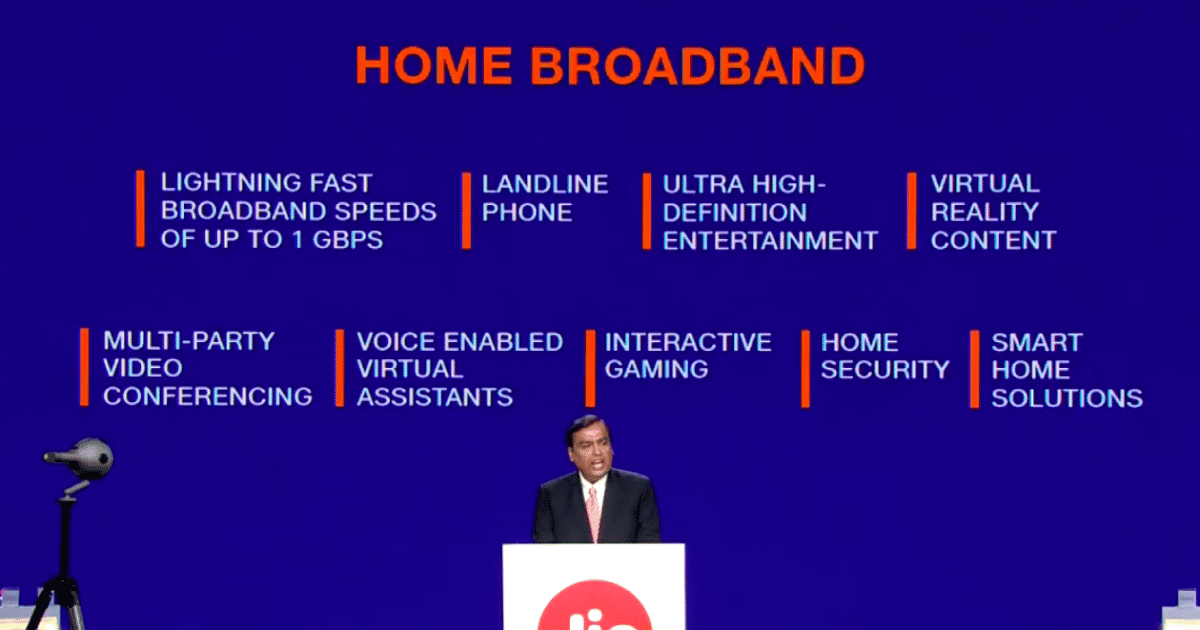 Jio Fiber plans, prices, and Welcome offer
Jio Fiber, which is in the trial period right now, is aimed at offering high-speed internet, free voice calls, "ultra high definition entertainment" content, VR content, interactive gaming, and more. The service's launch is scheduled for next month and should continue over the next couple of years till it reaches most of the country. The company has revealed that the Jio Fiber plan prices will start from Rs 700 and go as high as Rs 10,000 per month. "Services under the plan will be available at one-fifth to one-tenth of current global rates," Mukesh Ambani had said at the 2019 RIL AGM.

While the base plan will offer speed of up to 100Mbps, the high-end premium plan is touted to deliver a whopping 1Gbps download speed. The exact details of the Jio Fiber plans and prices are unknown at the moment. At the moment, the service is being tested in five million homes and the company aims to expand it to 20 million homes and 15 million businesses.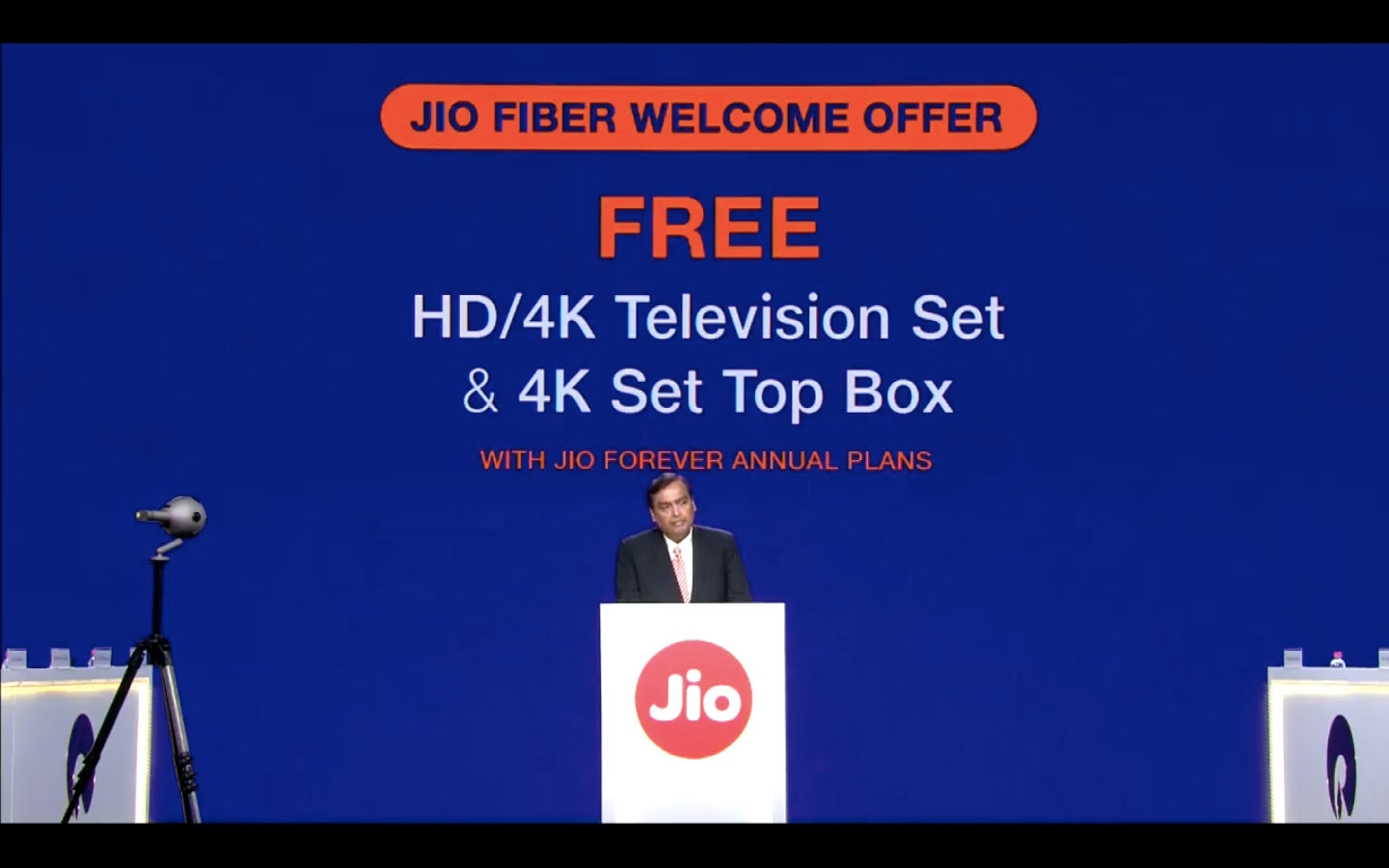 As part of the Welcome Offer, subscribers of the premium annual Jio Fiber plans will get HD/ 4K LED TVs for free. Apart from this, RIL will be bundling subscriptions to popular OTT platforms and voice calls benefits with the broadband service in India. The voice calls will be free on the broadband services as long as you're not making international calls. The company also launched a Jio Postpaid Plus premium service that includes family plans, cheaper international roaming plans, and better service experience.
In addition to this, Fiber will include 'Jio First Day First Show' that'll allow users to watch new movies on the same day as their release. This will become available from next year. "Premium Jio Fiber customers can watch movies at home the same day they are released in theatres! This service will be launched in the middle of 2020," said Ambani at the event.
Jio set-top box and IoT service
Other than the Fiber, Jio also announced its 4K set-top box. The set-top box is touted to provide the smart TV experience, with support cable TV signals from local cable operators (LCOs), multi-party video conferencing, virtual reality (VR) content, and voice-enabled virtual assistant. The Jio set-top box is also said to deliver console-like gaming experience using the high-speed broadband service and support games from Microsoft, Tencent, GameLoft, and Milestone.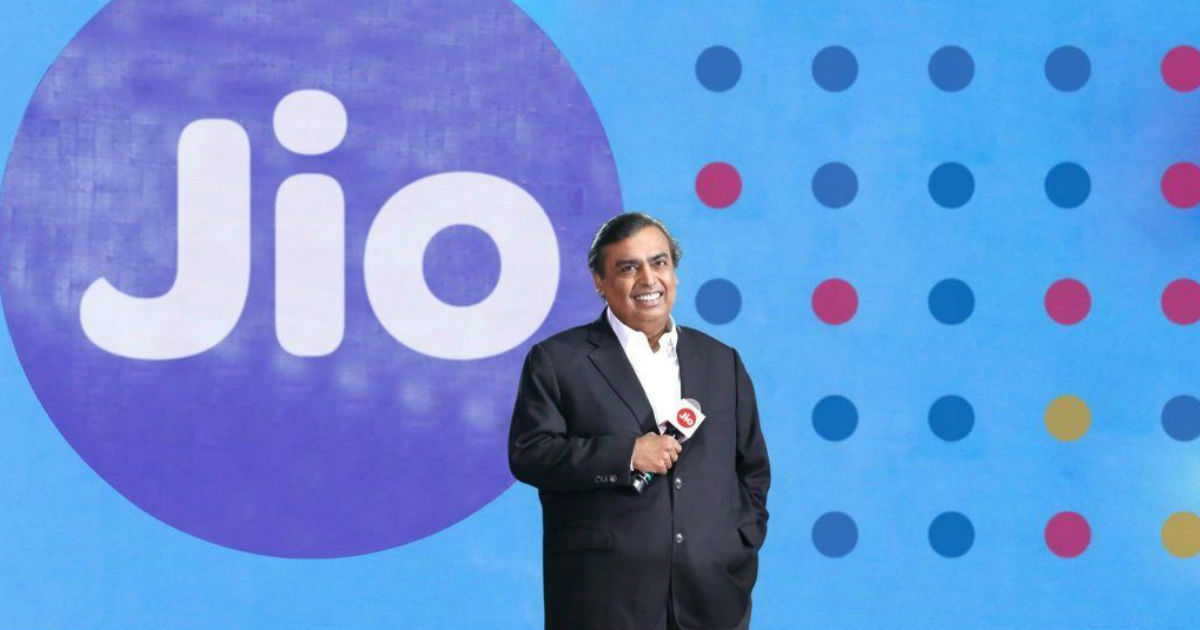 The box will run both the company's apps as well as apps by third-party developers. The 4K set-top box will be available for free to Jio Fiber customers who opt for annual plans. Also, Jio showcased gameplay in 4K and promised a "zero-latency gaming experience" using a high-speed Jio Fiber network.
The Jio IoT platform, meanwhile, will be launched on January 1st, 2020. The platform will target one billion IoT devices for smart home solutions. IoT is an extension of internet connectivity for physical devices and everyday objects that you can be remotely monitored and controlled.
Jio-Microsoft cloud partnership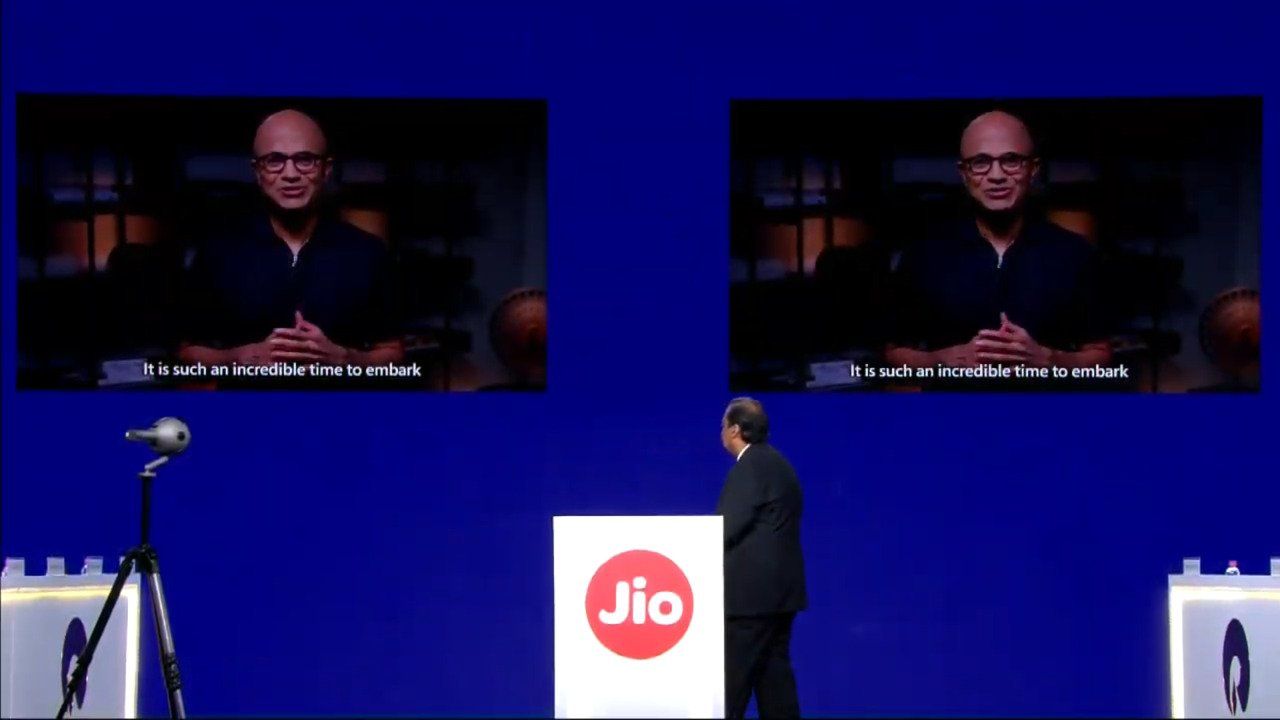 Jio has entered into a long-term alliance (10 years to be exact) with Microsoft to accelerate digital transformation with the launch of new cloud data centres. It will set up a network of world-class data centres powered by Microsoft's Azure cloud platform across India.
"In combining efforts, Jio and Microsoft aim to enhance the adoption of leading technologies like data analytics, AI, cognitive services, blockchain, Internet of Things, and edge computing among small and medium enterprises to make them ready to compete and grow, while helping accelerate technology-led GDP growth in India and driving adoption of next-gen technology solutions at scale," the company said in a press release.