"Jio Fiber is a broadband service that bundles content, gaming, calls, etc whereas Airtel Xstream is primarily a hybrid 4K set-top box that requires a broadband subscription"
Jio Fiber plans are slated to be officially announced in a few hours, but Airtel has already thrown in the gauntlet with
its Xstream Box
. While
Jio Fiber is a full-service offering
that will include broadband, content apps, smart home functionality, etc, Airtel's approach is a little different. Airtel Xstream is aiming to challenge Jio Fiber with a 4K set-top box, a TV streaming stick, an app and website with access to a selection of TV shows and movies in English, Hindi, and regional languages. We take a look at all the features the two services offer to consumers and help you determine which of these is a better option for you.
Jio Fiber vs Airtel Xstream
Set-top box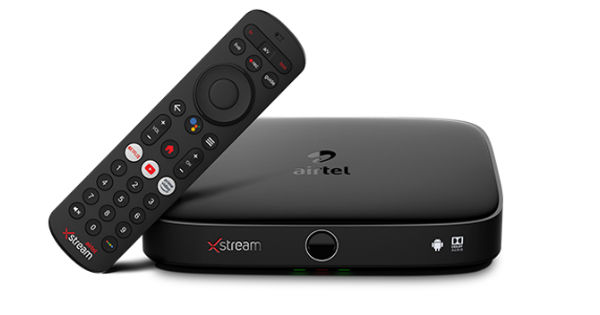 Both Jio Fiber and Airtel Xstream require a set-top box for most of the crucial services. The Airtel Xstream Box costs Rs 3,999, though it will be cheaper for Airtel Digital TV customers to upgrade at Rs 2,249. It is a hybrid box and will come with access to DTH as well as access to popular content apps such as Netflix, Hotstar, Amazon Prime Video, YouTube, etc. The Android 9 Pie-based box has Chromecast, Google Assistant, Wi-Fi, and Bluetooth 4.2 baked in.
The Jio Fiber plan will come with a 4K set-top box too, which will be free. It will offer DTH and streaming apps, but also gaming, video conferencing, VR/AR content, etc. Moreover, it will support live TV channels thanks to the Jio TV app. The set-top box will also be the centre of the company's smart home and home security solutions. Digital voice assistants are also part of the package.
Broadband service
Jio Fiber, at its core, is a FTTH (fibre-to-the-home) service that is claimed to offer a minimum of 100Mbps and a maximum of 1Gbps speed. The plans for the service will be
priced between Rs 700 and Rs 10,000 per month
, with some of the plans
giving users a free HD or 4K TV
for those paying
who take up the annual plan. However, to get the requisite router, subscribers will need to pay a refundable sum of Rs 2,500. We will find more about these plans later today. On the other hand, Airtel Xstream will require users to sign up to one of Airtel's broadband plans, which are priced between Rs 799 and Rs 1,999 a month.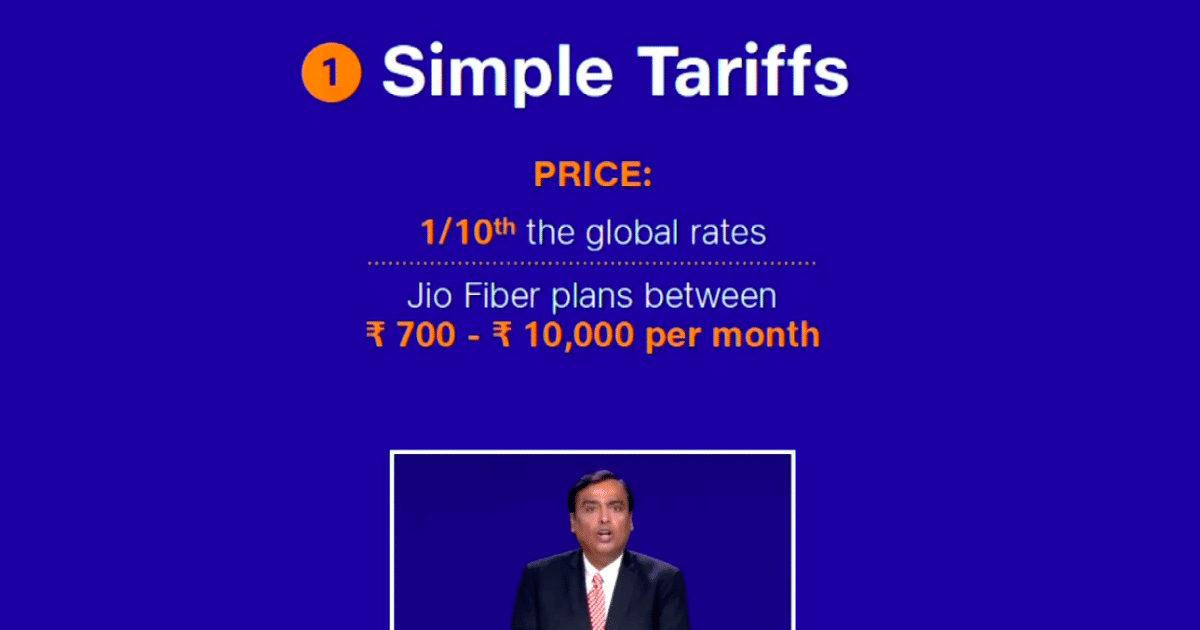 Calling
Any Jio Fiber plan will provide local and STD calls for free, while international calls will cost 1/5th to 1/10th of the usual tariff. The subscribers will also be able to make or receive video calls (with up to four people) on their TVs from a Jio number thanks to the set-top box. Airtel is also offering free unlimited local and STD calls with its broadband plans, which are necessary for Xstream to work.
Apps
Jio Fiber plans will come with subscription to a host of proprietary streaming apps such as Jio TV, Jio Music, Jio Cinema, etc. The company also said the plans will come with subscription to OTT (streaming) apps, though we will have to wait for official details for a fuller picture on that front. Airtel also has its own streaming services to offer as part of the Xstream service — subscribers will be able to watch movies and TV shows on the Xstream app, whereas the Wynk Music should take care of the music side of things. On top of this, consumers will get free OTT apps for a month with the Airtel service.
Where Jio Fiber beats Airtel Xstream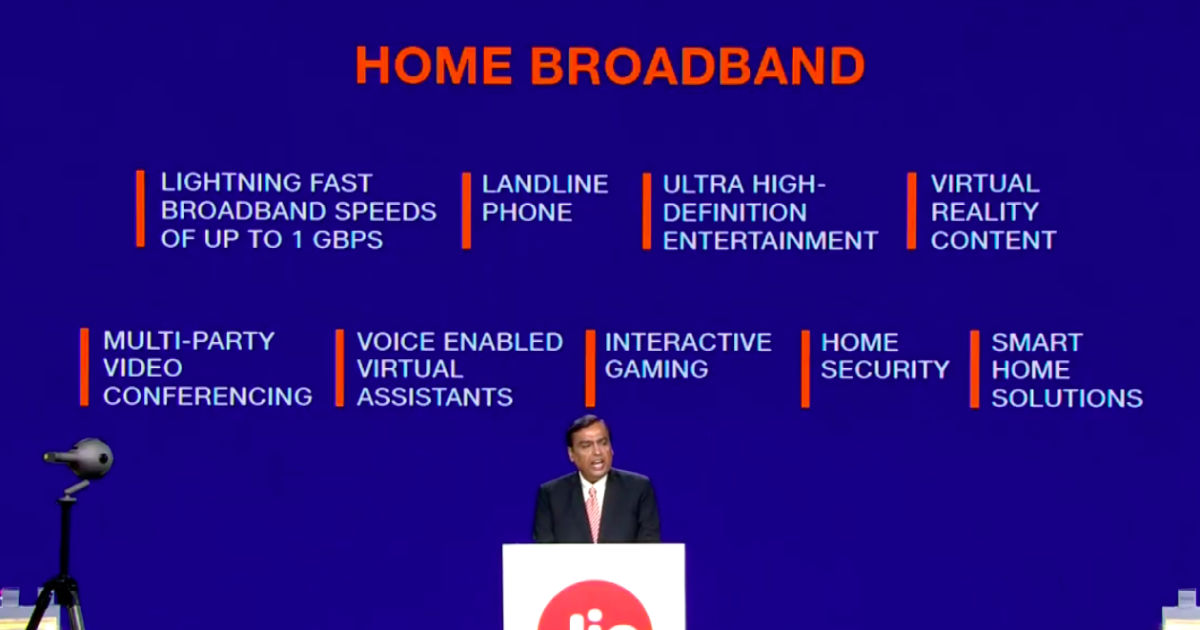 While there are a lot of details that remain unavailable about Jio Fiber, but there are a few areas where it scores over Airtel Xstream. Reliance Industries has confirmed its FTTH service will support interactive gaming as well as Augmented Reality and Virtual Reality content. Lastly, customers will be able to set up smart home/ Internet of Things devices as well as home security solutions. Airtel Xstream, for now at least, does not offer any of this.