"The Jio GigaFiber has for the second consecutive time topped the Netflix list, Airtel stays at fourth position"
Netflix is out with its latest monthly ISP speed index list and Jio's GigaFiber has topped it once again in India. As per the streaming service results, Jio GigaFiber delivered an average monthly speed of 3.48Mbps during October 2018, making it the fastest internet service provider (ISP) in the country. This is the second consecutive table top finish for Jio's broadband service after making its debut in September 2018 with the average speed of 3.41Mbps. Notably, the Reliance Jio is yet to receive a wider public rollout in India.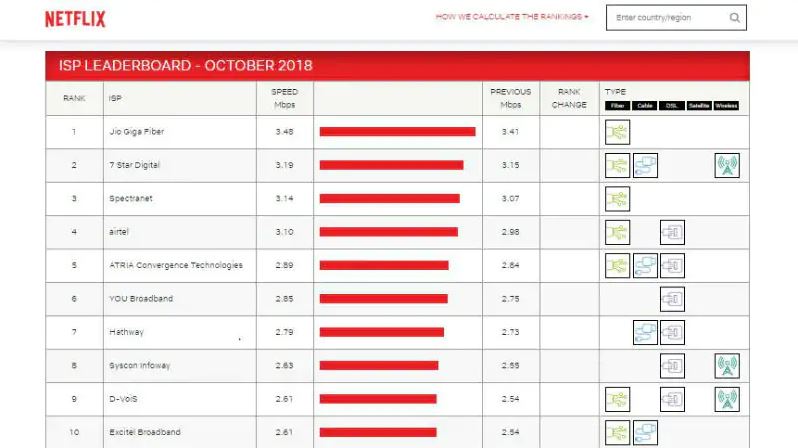 Following the Jio GigaFiber, the 7 Star Digital has taken the second spot in Netflix's ISP Leaderboard for October 2018. The broadband service provider pipped the Spectranet in the latest list with a monthly average speed of 3.19Mbps, compared to the latter's 3.14Mbps speed that occupies third sport. At fourth position is Bharti Airtel with 3.10Mbps speed, followed by Atria Convergence Technologies and You Broadband with average speeds of 2.89 and 2.85, respectively. Rounding off the top 15 spots are Hathway, Syscon Infoway, D-VoiS, Excitel Broadband, Alliance Broadband, Tikona, BSNL, MTNL, and Tata Communications.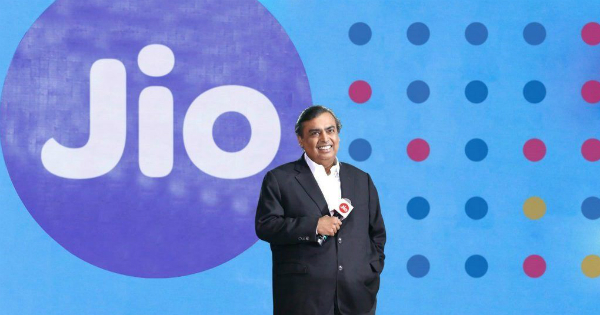 "The Netflix ISP Speed Index is a measure of prime time Netflix performance on a particular ISP and not a measure of overall performance for other services/data that may travel across the specific ISP network. Faster Netflix performance generally means better picture quality, quicker start times and fewer interruptions," Netflix noted in its blog.
Despite the figures, none of the Indian broadband service providers has managed to grab a spot on Netflix's top 10 internet providers in the Asia-Pacific region. In this list, Hong Kong is at the top with a monthly average speed of 3.85Mbps while India has a monthly average speed of 2.73Mbps. Whereas globally, Switzerland has the highest average speed of 4.18Mbps.