"The new entry point of Jio GigaFiber will be Rs 2,000 lower than the original broadband plan that was rolled out last year for Rs 4,500"
Jio has made a new effort to provide its GigaFiber broadband service a bit more affordable. The company is said to announce a new entry-level Jio GigaFiber plan that would entail Rs 2,500 security deposit, down from the current Rs 4,500. According to Twitter user Preshit Deorukhkar, the telco's new optical network terminal (ONT) device will not only be cheaper but also offer lower 50Mbps speed compared to the original Rs 4,500 Jio GigaFiber service. The latter was announced last year and offers 100GB of data at 100mbps speed.
PSA: In order to reduce the entry barrier of ₹4500 for Jio GigaFiber connections, the company is now offering a smaller, more limited version of their router for ₹2500 instead.

Jio has also been bundling Voice services with it & a wider rollout will happen in the coming weeks.

— Preshit Deorukhkar (@preshit) June 6, 2019
Apart from this, the cheaper Jio GigaFiber service is tipped to include voice service as well and support single band Wi-Fi instead of dual-band connectivity. However, it has been noted that the Jio GigaFiber broadband service on the new device is identical to the existing GigaHub Home Gateway. The new Rs 2,500 GigaFiber broadband service is expected to become available more widely in the coming weeks. It's reportedly in the trial period in cities such as Chennai and Mumbai right now. Notably, the Rs 2,500 amount is refundable, just like the earlier Rs 4,500 security deposit.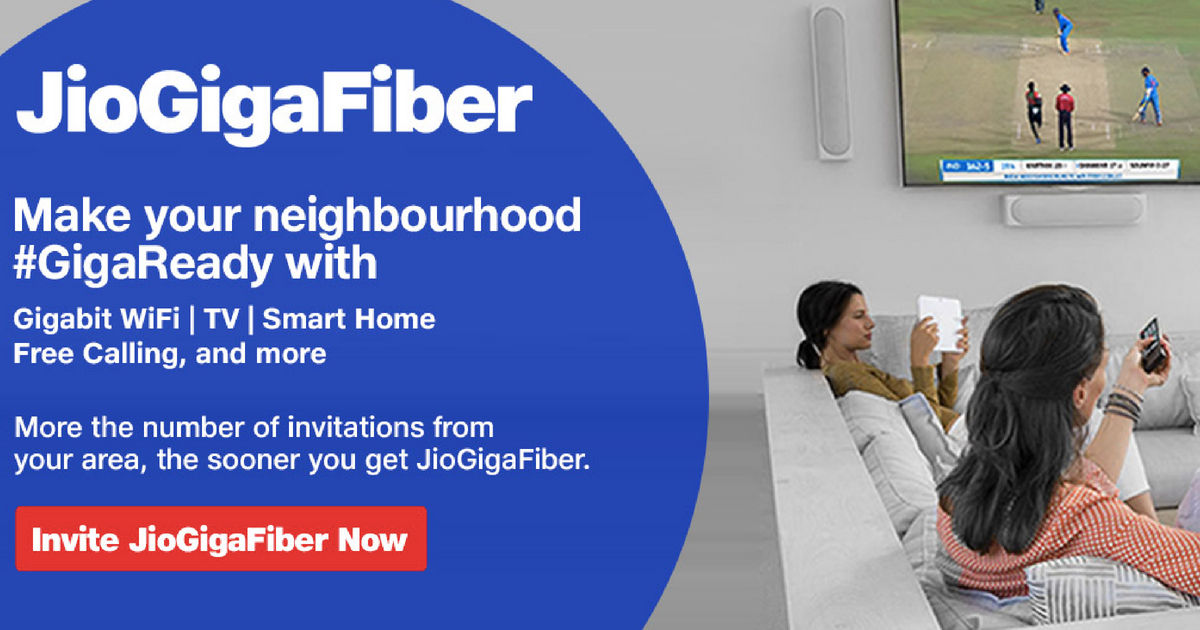 One of the early subscribers of the new version of GigaFiver service reported on DreamDTH forums that the new offering also brings access to the Jio TV app, which means users will be able to stream live TV via the internet on their PCs or smart TVs. However, since there have been no comments from Jio so far, it isn't confirmed if the Rs 2,500 service will exist alongside the Rs 4,500 plan.
To recall, despite Jio launching the GigaFiber service 10 months ago, it's still in its pilot programme. There has been no official confirmation as to when the service will see a wider rollout. Meanwhile, the existing subscribers have been complaining about the delay in the launch of voice services on their JioGigaFiber connections.