"A market study by BoA-Merrill Lynch also states that while the plans will offer a lot of bundled services, they may not be as inexpensive as Jio's mobile plans"
Jio is all set to unveil the commercial rollout plan of its fiber broadband and DTH service, Jio GigaFiber, during its annual general meeting scheduled for August 12th. While the telecom operator has been testing GigaFiber in select areas with public for quite some time now, the commercial rollout will announce Jio GigaFiber prices, plans, and other such details, hence providing extensive details for more subscribers. To recall, the service was announced last year and has been in testing for the past year in 1,100 cities across the country.
Now, a market audit report by brokerage firm Bank of America-Merrill Lynch has suggested that Jio may offer three broadband plans under GigaFiber, and none of the three plans may be as affordable or inexpensive as its mobile have been. The firm has further detailed that the three plans in question are likely to be broadband only, broadband + DTH, and an unlimited plan that would include broadband, DTH and IoT-specific connectivity.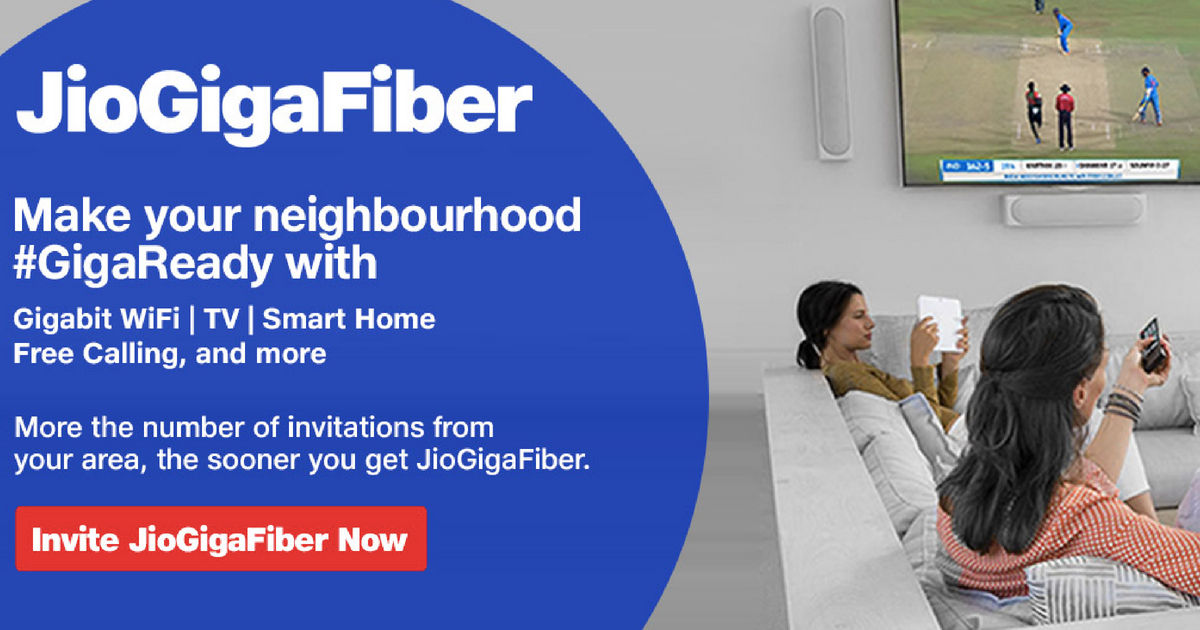 Jio GigaFiber's test rollout among the public has so far led to Jio offering a single plan of 100Mbps bandwidth, without any preset FUP (fair usage policy). According to the new plans, Jio GigaFiber's initial plans may not offer gigabit-class connectivity, and instead restrict peak bandwidth to 100Mbps only. Given Jio's strategies, the company might aim to offer benefits such as unlimited internet usage, free music and movie streaming on non-unlimited plans through specific bundled services, and a bundled landline offer as well. These features might be aimed at offsetting the cost factor of these plans, which may no longer play the extreme low-price card with the broadband offers.
Reliance Jio recently overtook Vodafone-Idea to become India's largest operator in terms of mobile network services. The operator managed to achieve this in only three years of operation, and ever since its introduction, has caused a significant upheaval in the Indian telecom space, leading to reduced costs and a widespread adoption of 4G services. With Gigafiber, Jio might eventually aim to achieve the same, and it remains to be seen how the service is received by customers.