"Jio GigaFiber plan prices go up to Rs 10,000, with the Jio Forever annual subscription coming with free HD/4K TVs and 4K set-top box"
Jio GigaFiber plan prices in India will start from Rs 700 and go up to Rs 10,000 per month, the company has announced. These Jio GigaFiber prices are about a tenth of the global prices for the service, said Chairman and MD Mukesh Ambani at the RIL AGM 2019. The commercial Jio GigaFiber launch is scheduled for September 5th. We will have to wait till the commercial launch to find out all the details of the Jio GigaFiber prices and plans. As part of the Welcome Offer, the company will be giving HD/4K LED TVs and 4K set-top box for free to those subscribing to the Forever annual plan.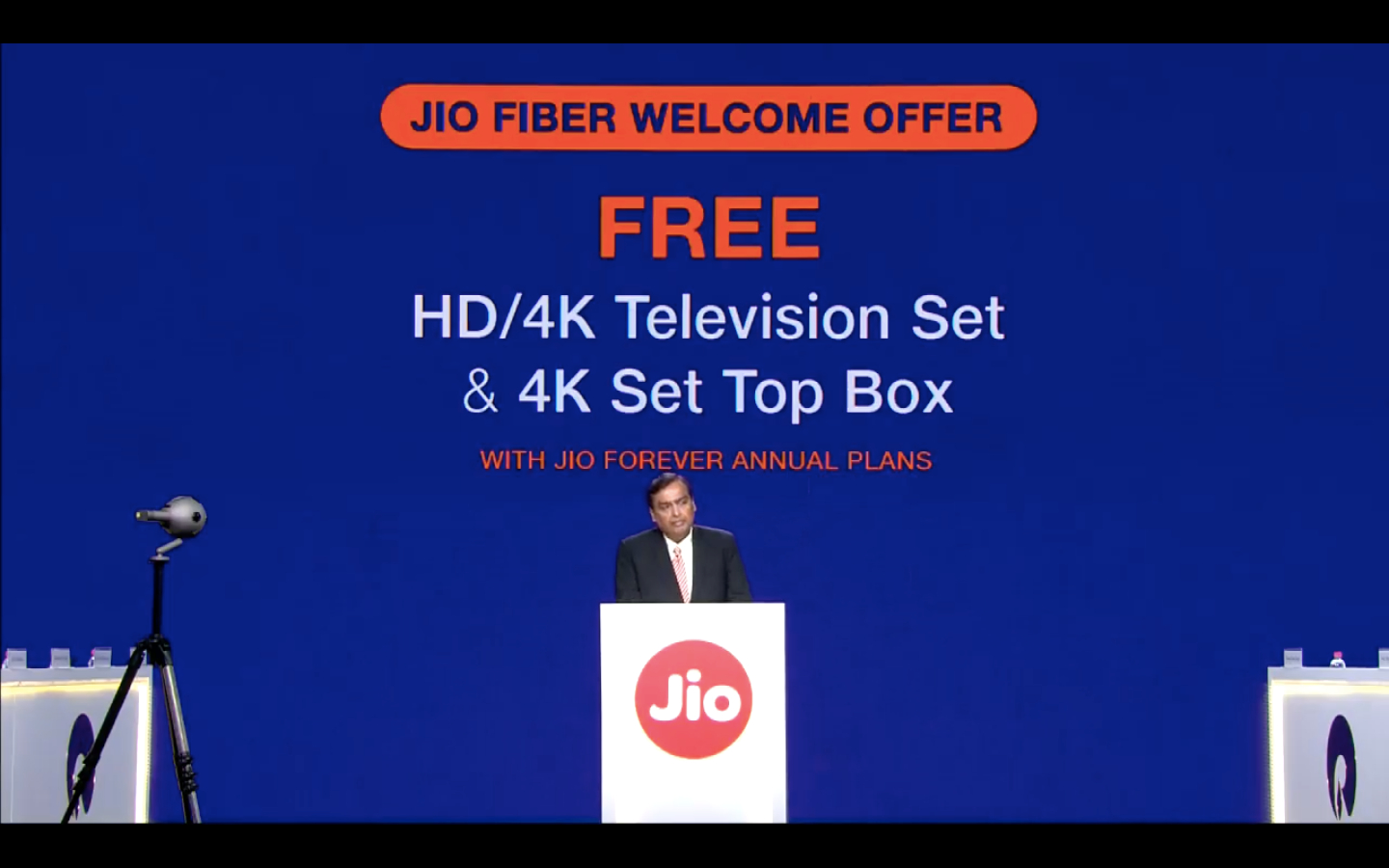 At the RIL AGM 2019, the company has announced it will be delivering the Jio GigaFiber broadband service to 20 million homes and 15 million businesses. At present, the Jio GigaFiber broadband service is being tested in 5 million homes, which consume more than 100GB data per month. At the time of commercial launch, the Jio Fiber plans will start at 100Mbps and go up to 1Gbps. Plans will come bundled with free subscriptions to most content services, though no names were revealed. Also, subscribers will be able to watch new movies on the Jio platform on the same day they are released; this will become available starting mid-2020.
Voice calls to any operator (both fixed and mobile) on the broadband plan will be free forever, similar to the mobile network. For ISD calls, subscribers will have to pay 1/5th to 1/10th of the current industry tariffs; there will also be a Rs 500 per month plan for calls to the US and Canada. Jio PostpaidPlus will be a "special mobility service" for GigaFiber users, offering them priority SIM set-up at home, family plans with data sharing, affordable international roaming plans, phone upgrades at "preferential prices," etc.
To recall, the Jio GigaFiber pilot test was limited to 1,100 cities in India, with speeds touching up to 1Gbps. It will power the company's IoT as well as TV ambitions as well. The company estimates revenues from the project will start kicking in FY2020. The company pegs the potential digital services spend at about Rs 5 lakh crore on the lower end.
On the TV front, the Jio set-top box with 4K support will be launched to deliver DTH content and smart TV experience to users. It will provide a smart TV experience as well as video calling support on the large screen on the operator's network. The Jio smart TV UI will include the company's apps as well as those from third-party platforms. It will also support games from Microsoft, Tencent, GameLoft, and Milestone as well as VR content in 4K resolution.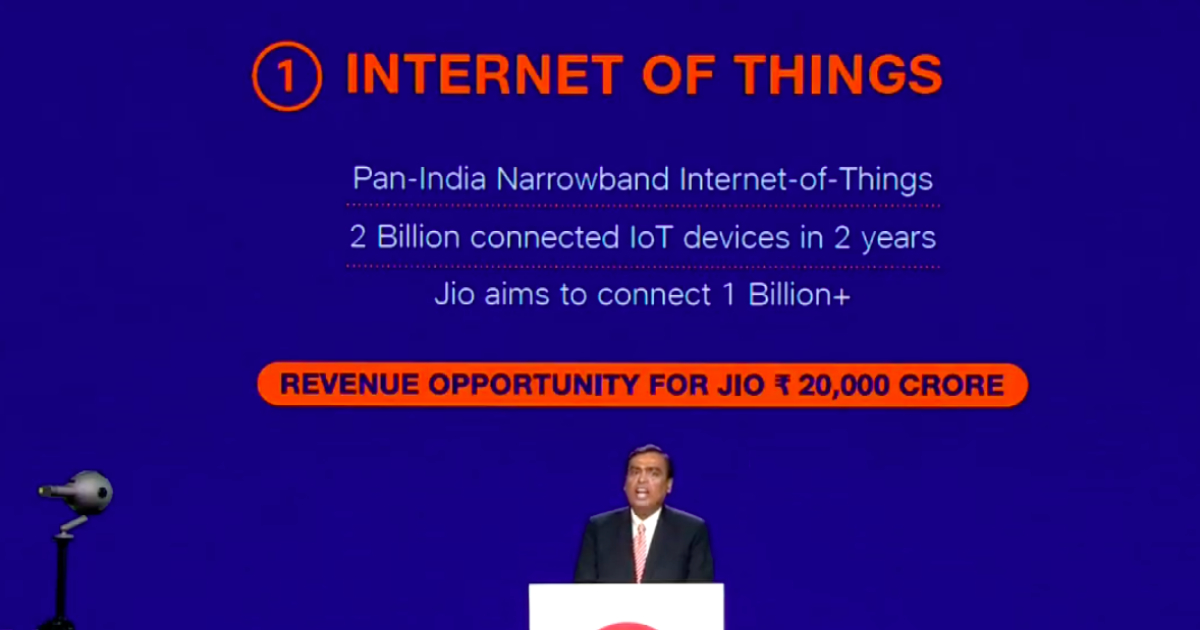 Moreover, Jio has said it will launch its Internet of Things platform on January 1st, 2020. The platform will target 1 billion IoT devices and the company pegs the opportunity at roughly Rs 20,000 crore.
Separately, the company has announced that the Jio subscriber base has touched 340 million, making it India's biggest telecom operator in revenue, profit, and subscriber terms, according to RIL Chairman and MD Mukesh Ambani.