"Jio Phone Wi-Fi hotspot feature is presently under testing and may be rolled out in the coming weeks"
Jio Phone was launched in India in August with a host of exciting features. However, one thing missing from the list of Jio Phone capabilities was the ability to create a hotspot to share the 4G feature phone's internet connection with other devices. However, 91mobiles' sources have shared a video showing how the Jio Phone hotspot feature works – the feature is presently under testing, the sources say. It is not clear when the feature would be rolled out to consumers, but we can expect it to become available over the next few weeks. When we checked for it on our Jio Phone unit, it could not be accessed.
After the company makes an announcement about Jio Phone hotspot rollout, you can check for it in the Internet Sharing option in the Settings app. If it does not include the Wi-Fi hotspot option, then you need to check whether the handset has a pending software update. If not, then you will have to wait a few more days for the update that brings the long-awaited feature.
How Jio Phone Wi-Fi hotspot will work after public rollout
In order to use the Jio Phone 4G hotspot feature once it is rolled out, follow the steps below:
Open the Settings app and head to the Internet Sharing option under the Networks and Connectivity menu
Here you will see the Wi-Fi hotspot option, which is turned off by default
Tap on the Wi-Fi hotspot option and then select 'On'
You will be able to rename the hotspot network and change the password in the same option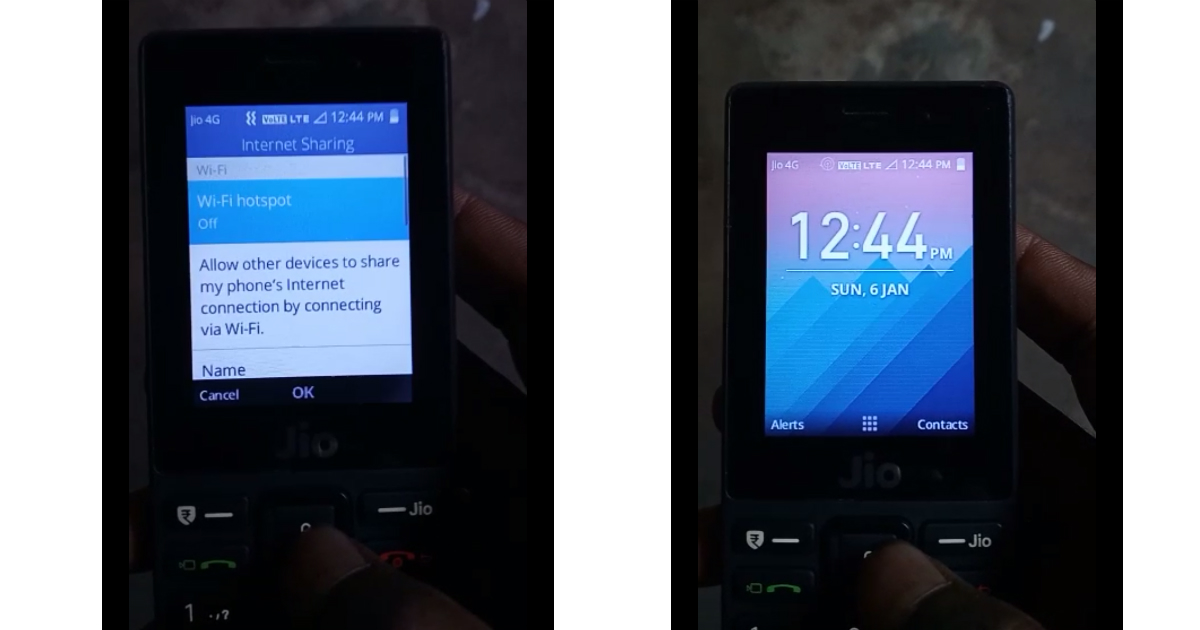 Once the Jio Phone Wi-Fi hotspot is turned on, you will see an icon for the same in the notification bar on top, as shown in the screenshot above. With this option, you will be able to share the internet network of the phone with multiple devices at the same time, including smartphones, tablets, and laptops.