"The Rs 251 Jio recharge for IPL 2019 has validity of 51 days and comes with 2GB data per day"
The Rs 251 Jio recharge that was launched last year has made a comeback for IPL 2019. The Jio Cricket Season recharge offers 2GB data per day for a period of 51 days, totalling to 102GB. It is, obviously, aimed at cricket fans who eagerly watch the IPL 2019 matches on their mobile devices using apps such as JioTV and Hotstar. The Rs 251 Jio recharge works on top of the subscribers' existing recharges — once your daily data limit of, say, 1GB or 1.5GB is exhausted, you will get another 2GB data for the period. Once you consume the additional 2GB data as well, the speed will go down to 64kbps.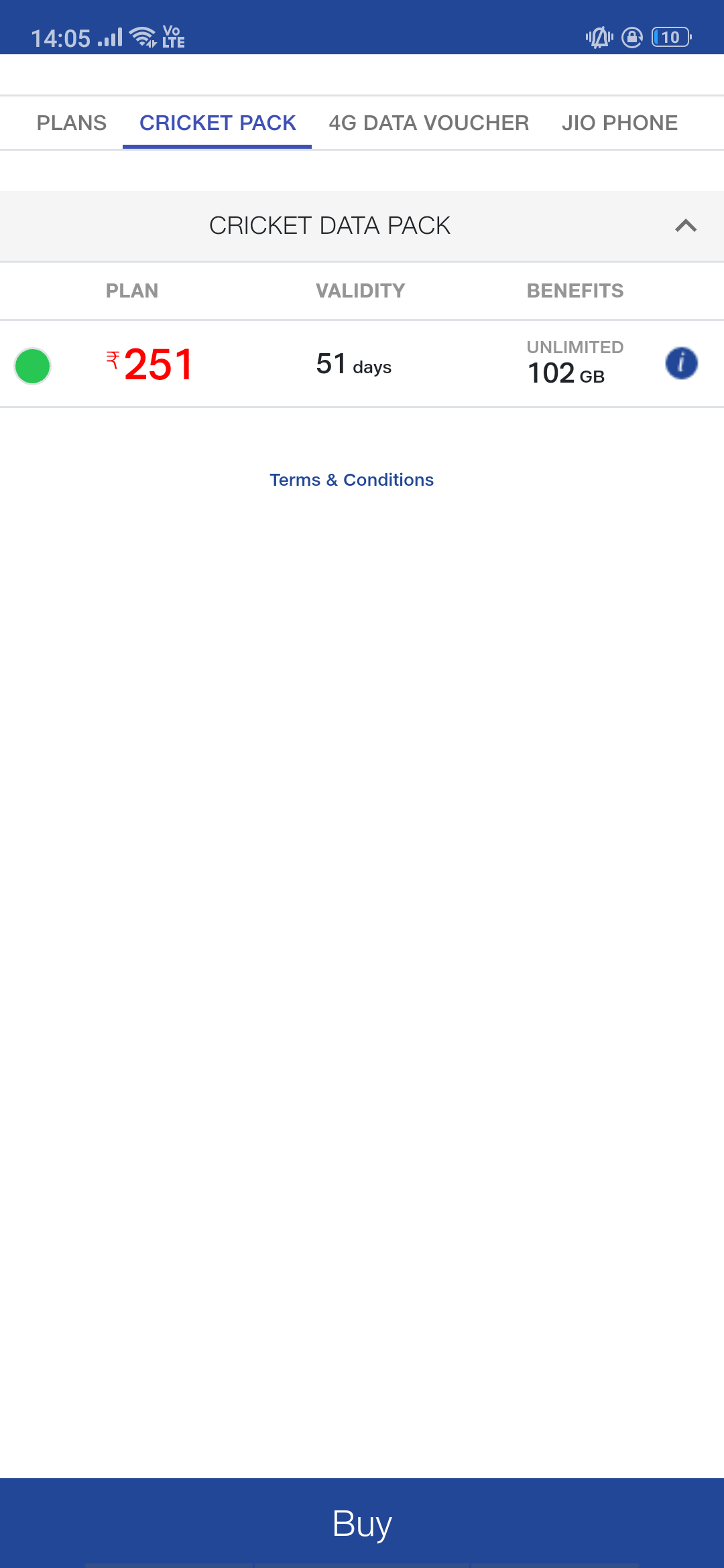 The Rs 251 Jio recharge can be found in the MyJio app under the Recharge section, under the Crick Pack tab. Oddly enough, when we log into the account on desktop website, the Cricket Pack tab doesn't show the Rs 251 pack at the moment. However, we can expect it to appear in the said section over the next few hours. It should be noted that the Rs 251 Jio recharge will be activated as soon as you purchase it, in contrast to other packs, which come into effect after the existing plan's validity ends.
Jio says the Rs 251 pack can be used to consume all types of data, not just IPL videos. This means you can watch videos, download files, browse the internet, etc on this pack. Since it is a data-only pack, it does not offer any additional benefits on SMSes etc to the subscriber. Calls and access to Jio proprietary apps are free anyway.
The IPL 2019 T20 cricket tournament is in full swing, with the finale scheduled for May 12th. However, the validity of the recharge pack is independent of the IPL 2019 schedule. The pack will remain valid for 51 days from the date of purchase.