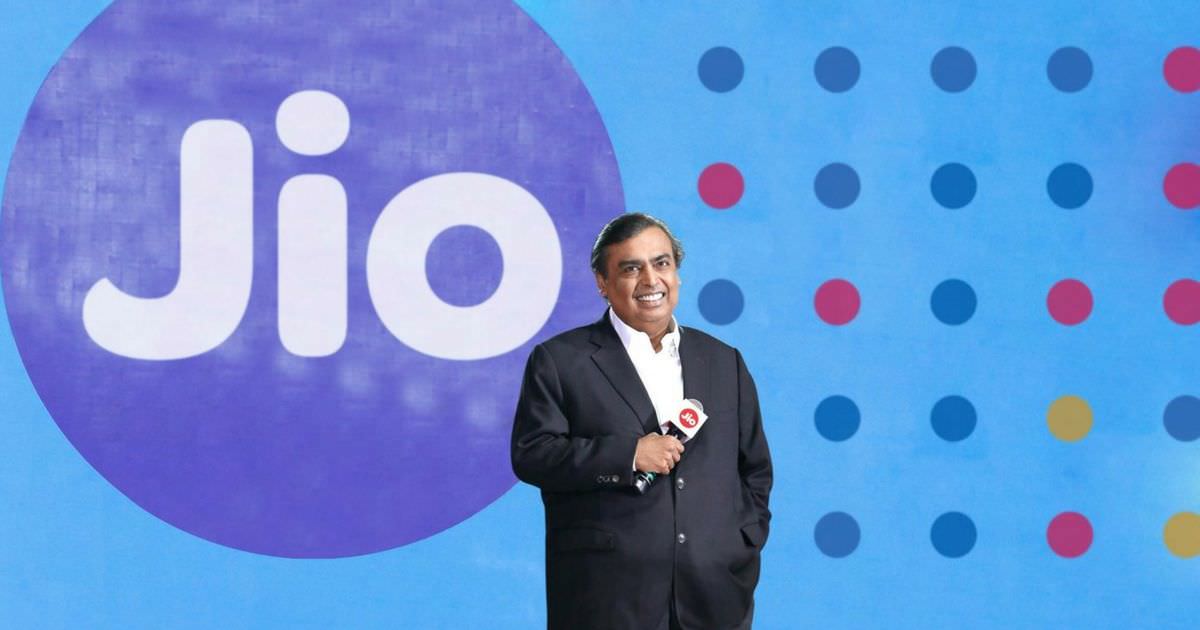 "While Jio revenue market share grew, Airtel market share did not lose as much as Vodafone Idea Limited"
Jio, which began its journey as a startup backed by the oil & gas conglomerate RIL in 2016, has witnessed a meteoric rise in the past two years. As per a report by BloombergQuint, the Mukesh Ambani-led Jio's revenue share has climbed to new heights for the sixth consecutive quarter. This has largely been at the expense of the current largest operator in India – Vodafone Idea Ltd. The upstart started a brutal tariff war when it kicked off operations with very aggressive rates led to a bloodbath in the telecom sector.
As can be seen in the infograph below, Jio has gained as much as 10 percent of revenue share starting Q1 of 2018, while Vodafone Idea Limited's share has decreased by about the same percentage. On the other hand, Bharti Airtel lost just four percent for the same quarter to Jio.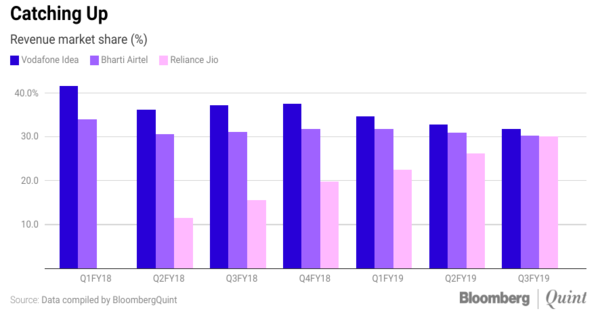 It is worth noting that, Revenue Market Share is based on the adjusted gross revenue which includes not only interconnect charges but also national long-distance revenue, as instructed by Telecom Regulatory Authority of India. When we exclude national long-distance share revenue, the Jio revenue market share stands at 38.1 percent which is the highest in the industry.
The report also states that Jio
gained revenue from not only tier-3 and tier-2 cities but also from metros in the last quarter of 2018. The other two major players – Bharti Airtel and Vodafone Idea – lost customers due to the minimum recharge plans that were necessary for them to increase average revenue per user (ARPU). This led to both companies losing eight crore low-paying customers. As far as the overall growth of the telecom sector is concerned, the December quarter saw decline in adjusted gross revenue and marginal growth in the succeeding quarter, as per the BloombergQuint data.