"JioGate helps in managing gated communities and improves security in such colonies. It can also act as an e-intercom service."
Mukesh Ambani's Reliance Jio has announced a new app that helps provide security management services in colonies. The app is known as JioGate, and it is available on the Apple App Store and Google Play Store. The app is meant to help in gate management in colonies. It takes on existing applications like MyGate, Apartment Adda, SmartGuard and more. It essentially helps in security management services for gated colonies, allowing them to manage entry and exit of daily helps, visitors, delivery personnel, cabs and more.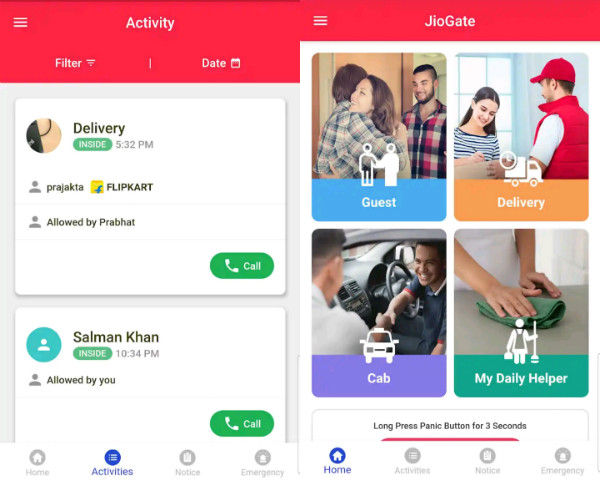 The app allows visitors to enter gated communities using a passcode, while it can also be used as an electronic intercom service, presumably through VoLTE calls made over Jio's network. It also has a panic alert button that helps alert security guards in the case of emergencies. What's unclear right now though is when the service will actually go live. It's also unclear whether Jio will make this a free service or a subscription-based plan. Competitors like MyGate and others strike deals with builders, developers, and colonies to use their services. They charge a service fee for the same and often charge specific fees for special services.
Reliance Jio could also combine the app with its Jio Fiber service, which it has been rolling out to various places recently. It could bundle the Jiogate app and use the fiber network for its operation as well. The company has already offered attractive prices on Jio Fiber, so bundling a service with it will only make things better and easier to sell. We will have to wait for Jio to actually start the service to see how it fares against competitors, but the company's entry into the market could be good for startups that have been making inroads for a while. Jio is a big competitor, but more importantly a name that can make such services popular in India.